When you shop through retailer links on our site, we may earn affiliate commissions. 100% of the fees we collect are used to support our nonprofit mission.
Learn more.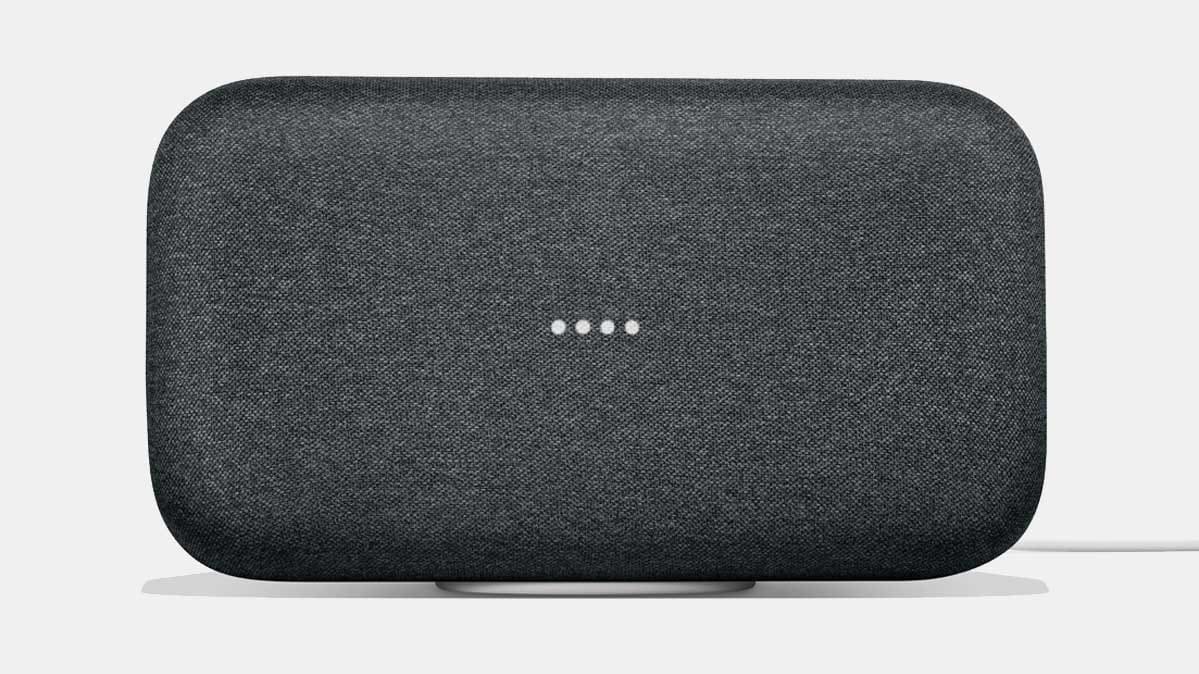 For all its sudden popularity, the smart speaker still seems to be a work in progress. But for this holiday shopping season, we are seeing a wider variety of smart speaker models in terms of form, features, and price.
More about Smart Speakers
Most of these changes benefit consumers, but the newfound variety can also make it trickier to pick a model to buy.
To help cut the confusion, here are quick takes on five of the best smart speakers of 2018, based on Consumer Reports' testing.
(If you know you want an Amazon speaker to get the widely used Alexa digital assistant into your life, read this guide to the entire Echo lineup.)
Best-Sounding Smart Speaker
When it was introduced last year, the Google Home Max was the first really good-sounding smart speaker, and it remains the best-sounding model on the market.
Our testers like its solid bass and clean midrange—that all-important sonic window where most instruments and vocals lie—along with plenty of volume. Things get even better if you're willing to spend enough to pair two Home Maxes in stereo. Together, the speakers can almost fool you into thinking that instruments from your favorite recording are right there in the room with you.
The $400 Home Max's smart functions work seamlessly with Google Assistant. It doesn't have the same number of skills as Amazon's Alexa and doesn't work with as many smart home devices, but some users find Google's interface to be more user-friendly.

You can integrate several Home Max speakers throughout your home, either singly or in stereo pairs, and supplement them with smaller and less expensive Google Home speakers or other speakers with Chromecast capability as part of a multiroom system.
Best Futureproof Smart Speaker
The Sonos One takes the multiroom audio integration that Sonos is famous for and adds Alexa-powered voice commands. The Sonos One can sit at the heart of a whole-home system that will allow you to listen to the latest episode of the "Reply All" podcast in the kitchen while streaming Beyoncé on Spotify upstairs, and all you need to do is ask.

The One can even integrate with nonsmart Sonos speakers, most of which have done very well in our testing. It's also one of the few assistant-agnostic speakers on the market. The Sonos One works with Alexa and Apple AirPlay, and the company has promised an update that will allow the speaker to play in the Google ecosystem. This cross-compatibility makes the Sonos One look futureproof in a market that's in a state of flux.

But the best part is that these smart speaker capabilities don't add much to the price of the Sonos One. It sells for just $25 more than the similarly sized, nonsmart Sonos Play: 1
Best Speaker for Apple Fans
If you're all about Apple, the HomePod is an enticing option. It has the sleek styling that has always been the company's signature look, and it also works seamlessly with the Apple Music streaming service, with full voice integration.
Our testers like the HomePod's sound quality, but they note that it lacks midrange clarity. Apple introduced stereo pairing earlier this year, which improved the sound quality a bit. The treble is somewhat less subdued, and a pair of HomePods delivers more realistic-sounding placement of instruments in space.
Best Smart Speaker With a Screen
The newest version of the Amazon Echo Show illustrates how truly useful a touch screen can be on a smart speaker. The previous-generation Show was a promising product, but in practice it was a less than wholly satisfying device. It's sort of a tablet that you can talk to.
The second-generation version is a much more useful product. First, the sound is much improved—the new Show features sound quality that's impressive, if not category-leading, and it's the best-sounding device Amazon has ever brought to market.
The large, 10-inch touch screen makes it supremely easy to set up and use. The result is a device that's great for reading a recipe or watching a quick how-to video, tasks that you might otherwise consign to a phone or tablet. But the Show sits on the counter at an easy viewing angle, and you don't need to touch it with messy or busy hands.

The Show joins a small but growing group of touch-screen smart speaker competitors. And for now, it is simply the best one you can buy.
Best Really Cheap Smart Speaker
One of the advantages of a smart speaker is that the speaker itself doesn't have to be all that smart. The artificial intelligence magic happens on the company's servers rather than inside the box sitting on your kitchen counter. Which is why a small and very inexpensive speaker like the Dot can perform lots of smart functions just as well as a top-of-the-line model.
But a successful smart speaker does have to work decently as a speaker. And the new Dot delivers much better sound than its predecessor. The latest model offers significantly better sound compared with the previous generation. The newest Dot may not be not an ideal choice for cranking out the soundtrack to "Bohemian Rhapsody," but it's fine for listening to podcasts and playing some background tunes while you do the dishes.
The Dot can also impart smart speaker functionality to a different, and presumably better-sounding, Bluetooth speaker. It can be an inexpensive way to add IQ points to the audio equipment you already own.
What Makes a Great Speaker?
Do you know the difference between good speakers and excellent speakers? On the "Consumer 101" TV show, Consumer Reports' expert Elias Arias explains to host Jack Rico the art of identifying quality devices.