When you shop through retailer links on our site, we may earn affiliate commissions. 100% of the fees we collect are used to support our nonprofit mission.
Learn more.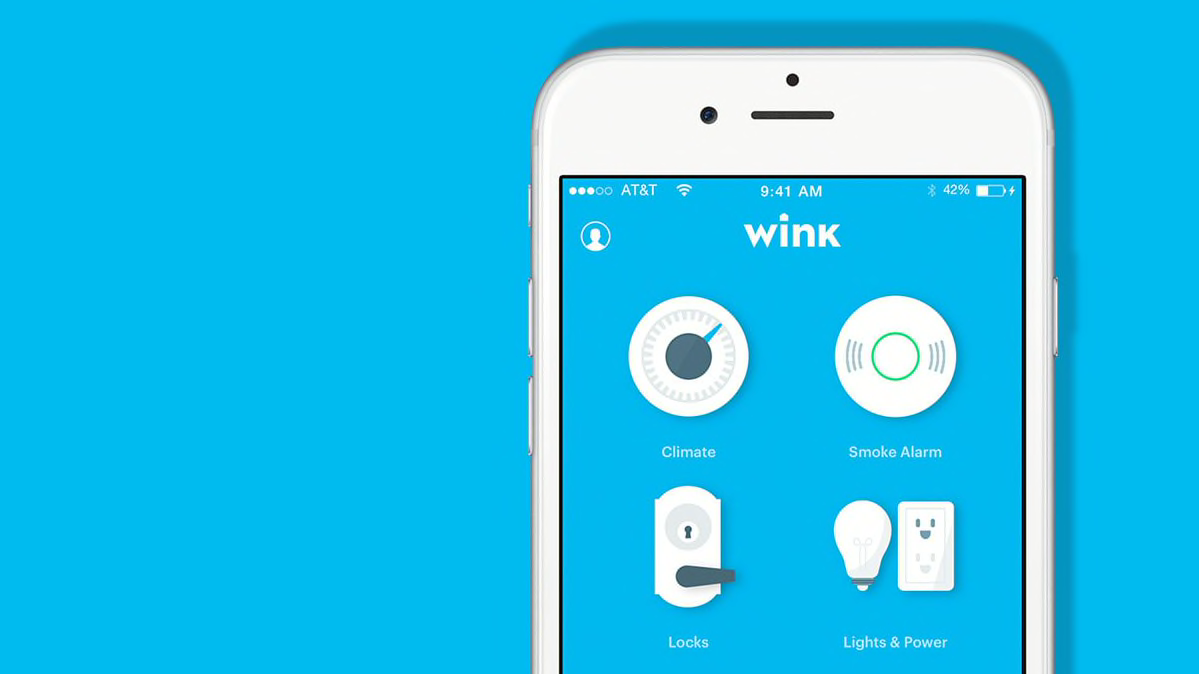 Smart home hub maker Wink has set a deadline—July 27—by which users will need to start paying for the company's new $5 per month subscription service to continue using the full feature set of its devices. Otherwise, the Wink hubs will only allow for local control of "select devices."
This clarification, released last week, represents a shift from Wink's announcement of the subscription service in early May. At the time, Wink said that if you didn't pay, your smart home hub would stop working completely—along with many smart home devices connected to it. At first, the company said users had only one week to sign up for the service. Shortly thereafter, the company pushed back the deadline indefinitely, until this most recent announcement.
While local control (when your phone is connected to your home WiFi network) of "select devices" will remain, users who don't sign up for the subscription will lose many features, including remote app control, integrations with digital assistants, and the ability to add new devices to the hub. The company will also stop providing firmware updates, which could contain security fixes, to users who don't pay.
"This isn't good enough," says Justin Brookman, CR's director of privacy and technology policy. "A company can't just change its mind later. That's deceptive behavior, and regulators should put a stop to it."

The initial news that the company was moving to a subscription model came as a shock to users of Wink's first-generation smart hub who believed the promise on the packaging: "no monthly fees or subscriptions."
Especially if they didn't read the company's terms of service, which states that "Wink reserves the right to interrupt the Services with or without prior notice for any reason or no reason" and that Wink has the right "to change and/or eliminate any aspect(s) of the Services as it sees fit in its sole discretion."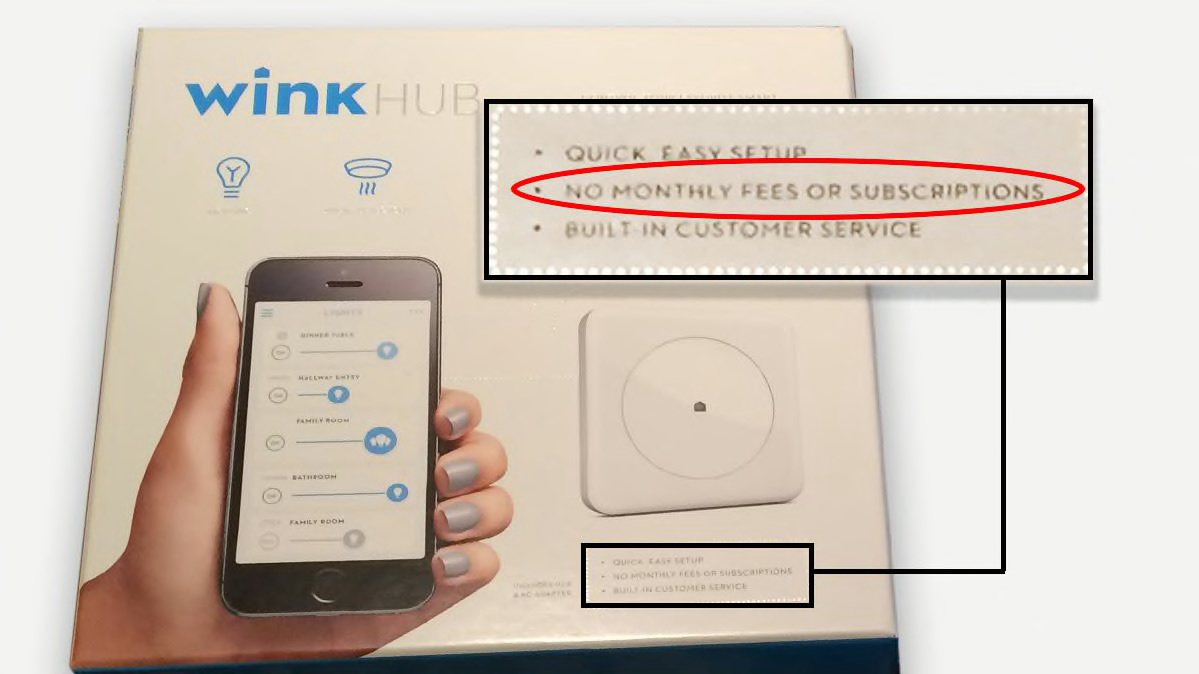 Bill Fitzgerald, privacy policies researcher at CR's Digital Lab, says that while, technically, Wink is abiding by the terms of service, "those rules are completely outside what most people think of as what's normal and acceptable—or even possible—when they buy something."
Brookman agrees: "Wink is going out of their way to differentiate their product, saying right there on the box: 'no fees,'" he says. "People reasonably relied upon that promise when buying the product. It's a bait and switch."
Wink customers aren't happy. We found Matthew Eccles, a user from Syracuse, Utah, on the Wink subreddit.
More on Smart Home Devices
"When Wink announced the move to subscription, it wasn't about the money as much as it was the perceived ransom [they] were wanting, and it felt like extortion as they were going to kill our smart homes in seven days," Eccles told CR. "A business giving a customer seven days to pay up or else. That hit me hard." Eccles estimates he has spent over $1,300 on Wink products and compatible devices.
The first-generation Wink Hub and Wink Hub 2 cost $70 and $100, respectively, but Wink users can easily spend much more by connecting additional Wink accessories and third-party devices to their system.
This announcement is just the latest pothole in what has been a very bumpy road for Wink. The company launched in 2014 and was sold off to other companies twice, finally becoming part of the i.am+ tech company founded by rapper Will.i.am.
While Wink managed to survive, its rollout of new products slowly fizzled out. The last major product the company released was a DIY home security system called Wink Lookout, in late 2017. By last fall, The Verge reported that the company hadn't paid employees in seven weeks and that its customer support phone line was dead at the time.
Neither Wink nor i.am+ returned requests for comment for this story.
Consumer Reports tested the Wink Lookout system last year as part of our new home security system ratings, but when our testing was complete, the Wink Lookout system was out of stock at major retailers and it was unclear when it would again be available for purchase. As a result, we never published its ratings. (It earned a Very Good rating overall.)
What to Do If You Own a Wink Hub
If you want to stay with Wink, you had to update your Wink smart home hub to the latest firmware by May 30—any hub running firmware below version 4.1.23 was permanently disconnected from the Wink network on May 30. If your hub is up-to-date, you can sign up for a subscription on Wink's website by July 27. You can still sign up after July 27, but your Wink system will lose most functionality until you subscribe.
If you want to switch to another smart home hub, you should first disconnect your devices from the Wink hub. Email delete@wink.com from the email address associated with your Wink account and ask the company to reset your hub and remove all devices from it. You can also ask the company to delete your Wink account. Alternatively, you can reset each device individually and then set them up with a new hub. There are a handful of other smart home hubs you can use, such as Samsung SmartThings, Hubitat, and Vera Control. They're priced from $30 to $250.

Switching hubs requires that you connect all your smart home devices again, but at least for one Wink user, Bobby Bonestell, it's worth the trouble. He told us: "I am now shopping for alternative smart home automation solutions and hoping to find and receive the replacement ASAP, in the middle of a global pandemic, not because of the subscription price which Wink is asking but because I feel betrayed by Wink after investing in their hardware, recommending it to friends and colleagues, and seeing all of their products with the text 'No Monthly Fees' written right on the box."
Editors' Note: This article, originally published on May 7, 2020, has been updated with new information regarding Wink's subscription plan and how to set up smart home devices with a new hub.