How to Install a Smart Thermostat
CR's experts walk you through the process in 8 easy steps
When you shop through retailer links on our site, we may earn affiliate commissions. 100% of the fees we collect are used to support our nonprofit mission. Learn more. So you just went out and bought a smart thermostat, and now it's time to install it. Don't let the thought of wiring and circuit breakers scare you. The process doesn't have to be intimidating, and Consumer Reports is here to help.
Before you dive into the project, make sure your thermostat is compatible with your system and wiring. Certain manufacturers, including Ecobee, Google Nest, and Honeywell Home, offer compatibility tools or checklists online to help you make sure their models will work with your wiring.
How to Change Your Smart Thermostat
Here you'll find our general installation guide as both a video and step-by-step instructions with photos. It might vary slightly from manufacturer instructions for your specific thermostat, so be sure to review the installation guide and/or owner's manual, too.
1. Turn Off Your HVAC System
Before you remove your old thermostat, turn off your entire HVAC system at the breaker panel. (Your system might have multiple breakers.) This will cut power to your thermostat and keep you from accidentally shorting electrical components of your system when you're working with the wires at the thermostat.
Some older battery-powered thermostats might still appear to be on even though the system is powered down. Resideo, which makes Honeywell Home thermostats, recommends trying to turn the system on at your thermostat and listening for signs of your system running to make sure that everything is off.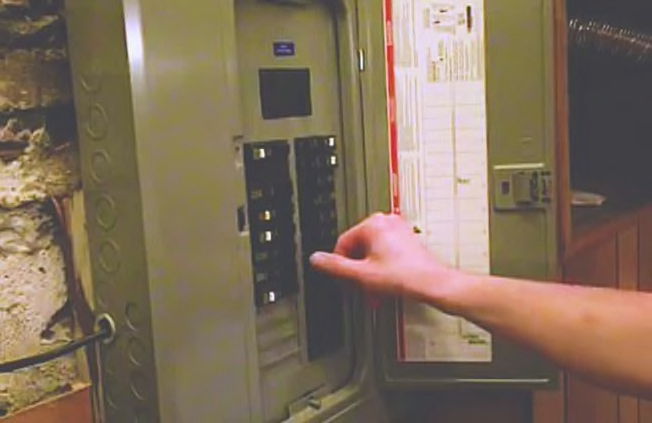 You'll need to remove the faceplate of your old thermostat to get at the low-voltage wiring and backplate. It should pop right off with a little bit of effort. If it doesn't, don't force it; there might be a hidden screw or two that you need to remove first (look underneath). If there isn't, consult your electrician or HVAC tech.
Take a photo of the wiring with your smartphone so you have a record of which lines connect to which terminals. Some thermostats include stickers to label the wires with the codes on the terminals. Place them before you disconnect the wires.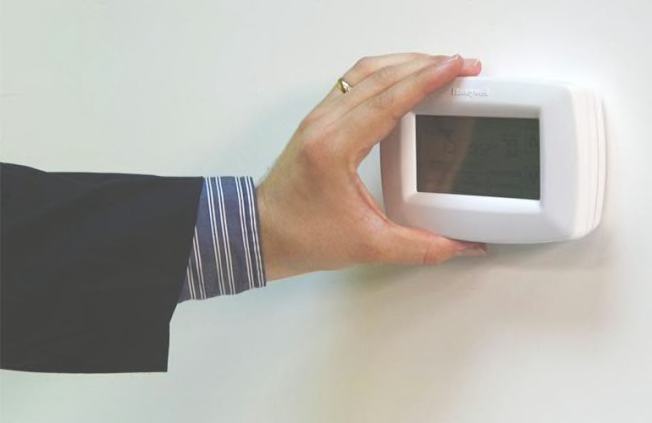 Now it's time to remove the thermostat wires from the backplate. Depending on the model, you might need to back out small screws that hold the wires in place, or press small tabs using a pen to release the wires. For the backplate, simply use a screwdriver to remove the screws holding it on the wall.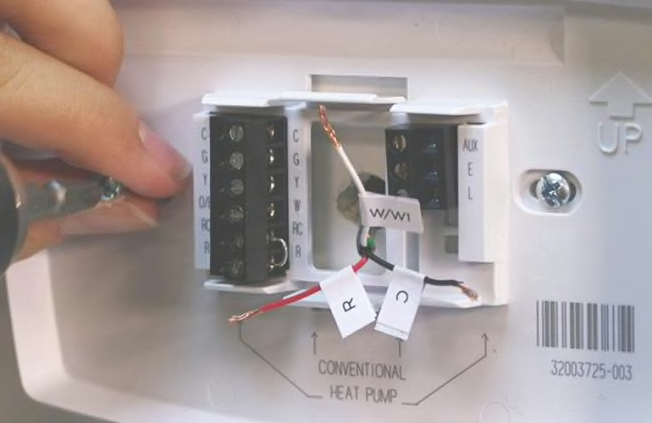 4. Add a C-Wire (Optional)
If your system already has a C-wire, you can skip this step. If it doesn't, you might need to add another wire to serve as the common wire, which powers the thermostat. "We recommend using a C-wire to provide power to your smart thermostat, since that is the most straightforward way," Galeotafiore says.
Some thermostat makers, like Ecobee, Google, and Honeywell Home, make an adapter for their smart thermostats to add a C-wire and sometimes sell it with the thermostat. Another option is to buy and install a third-party "add-a-wire" adapter. These adapters come with specific instructions, and we recommend following them to the letter.
Note: If you're not comfortable adding a wire, we strongly recommend hiring an electrician or HVAC technician to install it, because you risk damaging your system.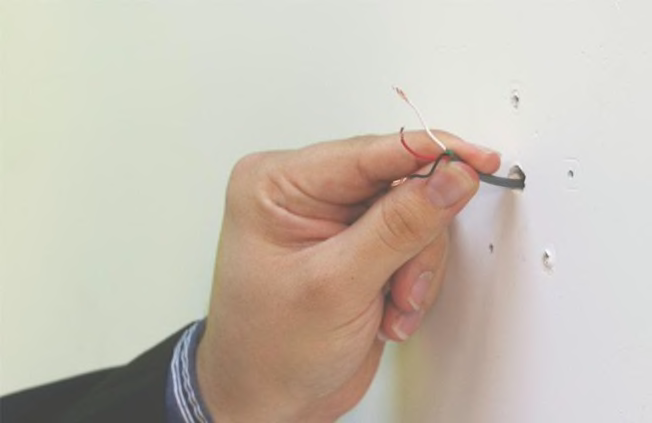 5. Use the New Backplate as a Template
Use the new thermostat's backplate and a pencil to mark the wall. Using a small bit, drill holes at the marks for the backplate screws. (Install wall anchors if necessary.) Be sure to pull the thermostat wires through the backplate before screwing it into the wall.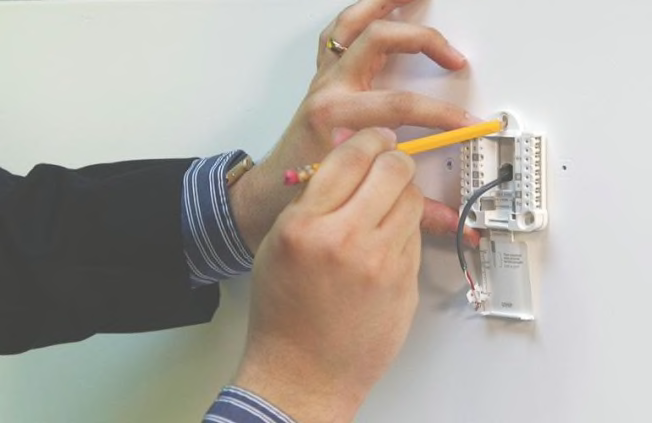 Once the backplate is securely attached, connect the thermostat wires to their corresponding terminals. If you labeled your wires with stickers, this step should be very straightforward. If you didn't, consult the photo of the wiring on your old backplate to match the wires to their terminals.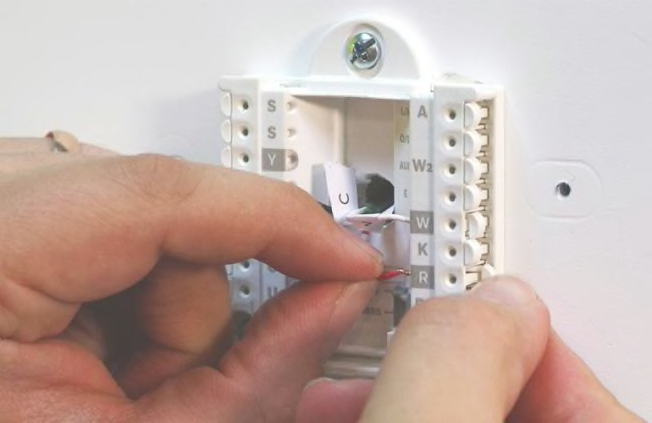 7. Install the New Faceplate
With the wiring in place, you should be able to snap the faceplate of your new thermostat onto the backplate. If it doesn't attach easily, don't force it; wires could be in the way. Tuck them back into the wall before trying to attach the faceplate again.
Now you can turn on the breaker for your HVAC system. This should restore power to the thermostat, which will begin to boot up. (Yes, smart thermostats boot up just like your laptop.)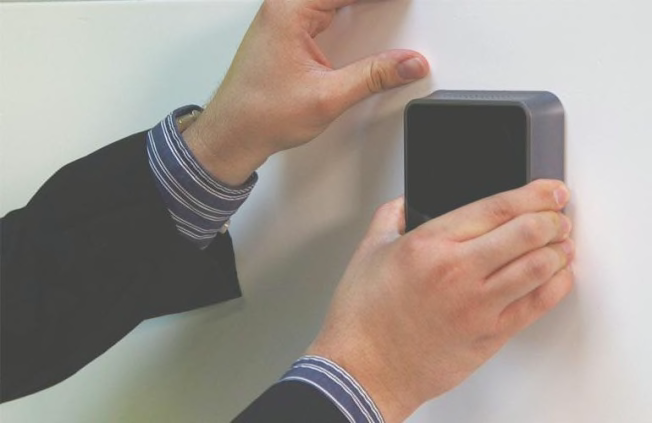 8. Connect the Thermostat to WiFi
Now that your new smart thermostat has powered on, it will probably take you through a series of prompts to connect it to WiFi and set up its companion smartphone app. This part of the process can differ depending on the make and model, so follow the prompts closely.
With your new smart thermostat ready to use, you'll start saving money.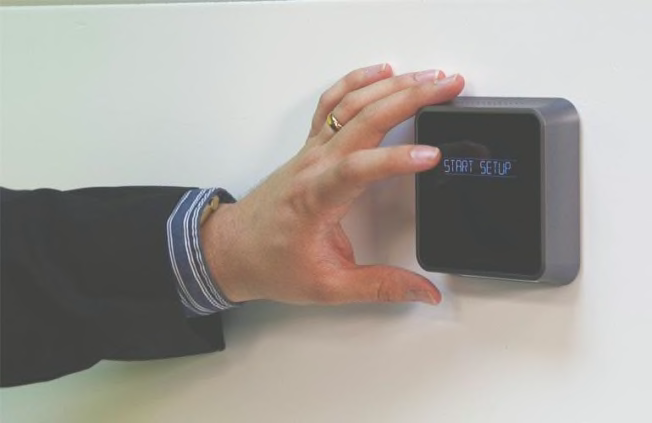 Top-Rated Smart Thermostats
Looking for a new smart thermostat? Here are the three best models from our tests. For more options, check out our complete smart thermostat ratings, featuring over 30 models.