When you shop through retailer links on our site, we may earn affiliate commissions. 100% of the fees we collect are used to support our nonprofit mission.
Learn more.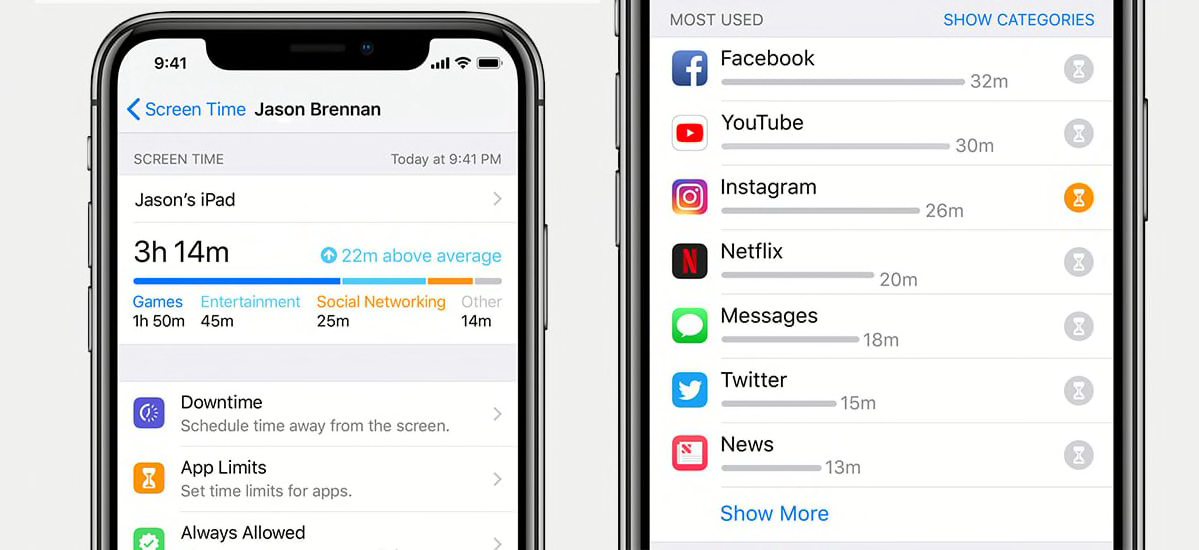 Can't seem to put your smartphone down? If you're an iPhone user, you'll soon have new tools to help you reduce your screen time.
At its Worldwide Developers Conference on Monday, Apple unveiled a wide variety of updates that will be part of the company's iOS 12 operating system due out this fall. They include several features designed to give users a better idea of how much time they spend on their phones and what sort of activities occupy that time.

While much of the new functionality is designed to help adult users police themselves, some of it will help parents keep tabs on their children's smartphone use, too. The updates may put the controls in iOS more on a par with those of Google's Android operating system, which has significantly outpaced Apple in this arena.
In January, a pair of influential Apple investors pushed the company to provide users with more robust tools to address concerns raised by experts about youth screen time. But with technology becoming increasingly ingrained in daily life, it can be tough even for adults to put their smartphones down.
"For some of us, it becomes such a habit that we might not even recognize what a distraction they've become," Craig Federighi, Apple's senior vice president for software engineering, said at the Monday event.
Other notable changes to the operating system include new augmented-reality tools, improvements to Siri that include the ability to create shortcuts using preprogrammed commands, Facetime group video chats, and a handful of new Animoji, including the ability to create an animated doppelgänger of yourself.
Here's a closer look at those new features, along with some planned updates for the Apple Watch. A beta version of iOS 12 is available for developers now. The full version will roll out to consumers this fall.
Screen-Time Controls
Apple's new Screen Time app will provide iPhone users with a weekly summary of their smartphone activities. In addition to logging how much time you spent on the device, it will reveal which apps consumed the bulk of that time and which ones sent you the most notifications.
You can then use that information to set limits for yourself. Too caught up in social media? The app will let you set a time limit for Facebook or Instagram, give you a heads-up when you're close to reaching that limit, and cut off your access once you've surpassed it.
For kids' phones, Screen Time gives an activity report to parents and their offspring. Parents can then create downtimes when smartphone access is denied and bedtimes when children are cut off for the day, set time limits for individual apps and particular kinds of apps, and restrict access to material that isn't age-appropriate.
Some controls, such as the ability to cut off access to explicit content, are already available in the iPhone's settings. But until now, Apple has not had a specific app that allowed parents to see and control what their kids were doing.
By contrast, Google's Family Link app has provided controls like those—including the ability for parents to monitor a child's activity from their own phones—to Android users for nearly a year.
Apple also announced new ways to manage notifications, avoiding interruptions while also reducing the clutter on your lock screen. In iOS 12, notifications will be grouped not just by app but also by topic. And Siri will suggest that you turn off notifications for apps you don't use very often.
If you prefer to silence notifications altogether, you can use the Do Not Disturb feature to quiet them during a specific stretch of time or while you're at a particular place—say, the playground with your kids.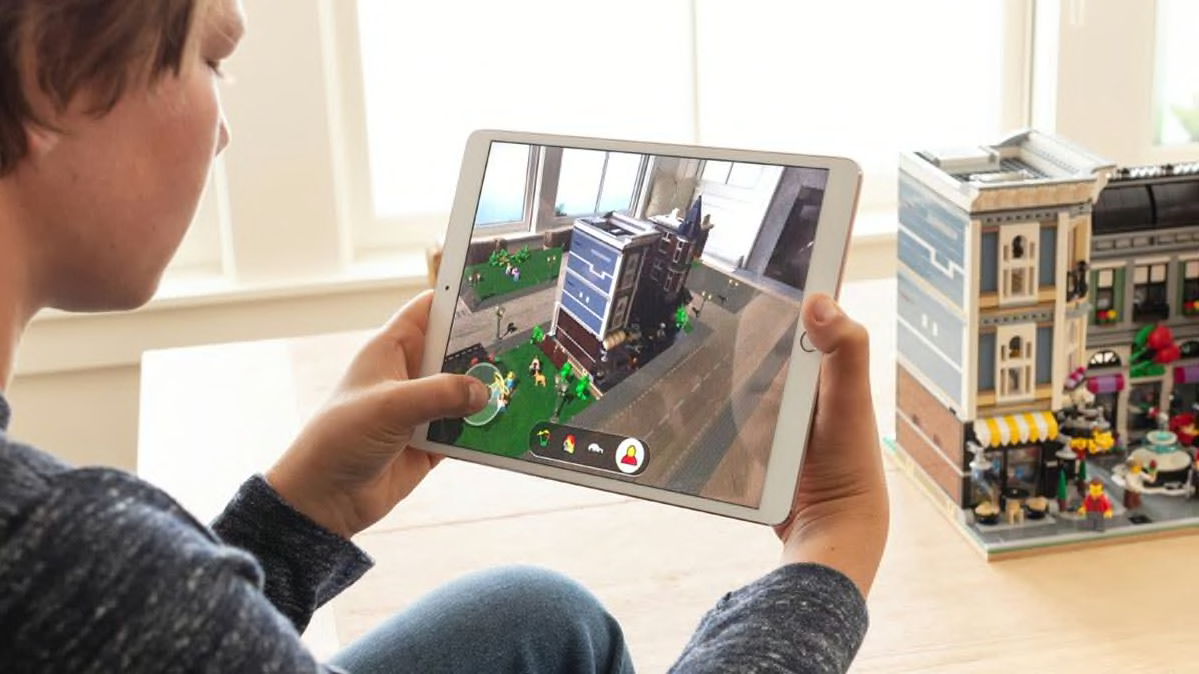 Other Notable Features
New AR Tools
Apple is doubling down on augmented reality, adding to its developer's kit new tools that take full advantage of the hardware in iPhones and iPads. Children will be able to point the camera in an iPad at a Lego creation, for example, and summon vehicles and characters that can be used to explore a building. Also, with a point and a click, adults can use an iPhone camera to measure the dimensions of a 3D object such as a table or box.
Improvements to Siri
Users will soon be able to create shortcuts for Apple's digital assistant. Creatures of habit will be able to program voice commands to place an order for "the usual" from a favorite coffee shop via an app. You can also ask Siri to execute a series of commands across apps—summoning a traffic report, tuning in to drive-time radio, and turning up the air conditioning in your home—as you're leaving the office.
Group FaceTime
Want to get all the grandkids across the country in on one FaceTime video chat with Nana? A FaceTime update will let you do that this fall. In fact, you'll be able to squeeze up to 32 people into one session.
The various users will be laid out on your screen in little tiles. Much like with other online video calling systems, the moment someone talks, their tile gets bigger and more prominent.
More Animoji and Memoji
And during that FaceTime call, the kids will be able to communicate as a talking tiger, provided they have an iPhone X. Apple is adding new Animojis that look like a ghost, koala bear, tiger, and Tyrannosaurus rex.
Or you can create a personalized Memoji, which is basically a cartoon version of yourself. Samsung has something similar for its Galaxy S9 and S9+ phones. But while Samsung creates its version from a selfie, Apple's Memojis require you to build them from scratch. You get to pick your hairstyle, eye color, accessories, etc.
Apple Watch Updates
With the soon-to-be-released watchOS 5, Apple aims to help people stay both active and connected.
The company takes its trio of fitness rings—which measure calories burned, minutes of exercise, and hours on your feet—a step further, allowing those who own an Apple watch to challenge fellow users to weekly competitions. To those who own a Fitbit fitness tracker or smartwatch, the feature will sound familiar. They've enjoyed similar competitions for a long time.
With Apple's new challenge, the closer you get to closing the rings, the more points you earn. The winner then receives a badge.
The updates will also allow the watch to automatically detect when you're working out, granting you retroactive credit for time spent exercising if you forget to activate the workout function. This is also something many Fitbit models do.
And just for fun, there's a Walkie-Talkie feature that will let you use your watch to send little audio messages back and forth with a fellow Apple Watch user after he or she accepts your request to connect. That feature works over WiFi, as well as cellular, if your watch has that capability.