When you shop through retailer links on our site, we may earn affiliate commissions. 100% of the fees we collect are used to support our nonprofit mission.
Learn more.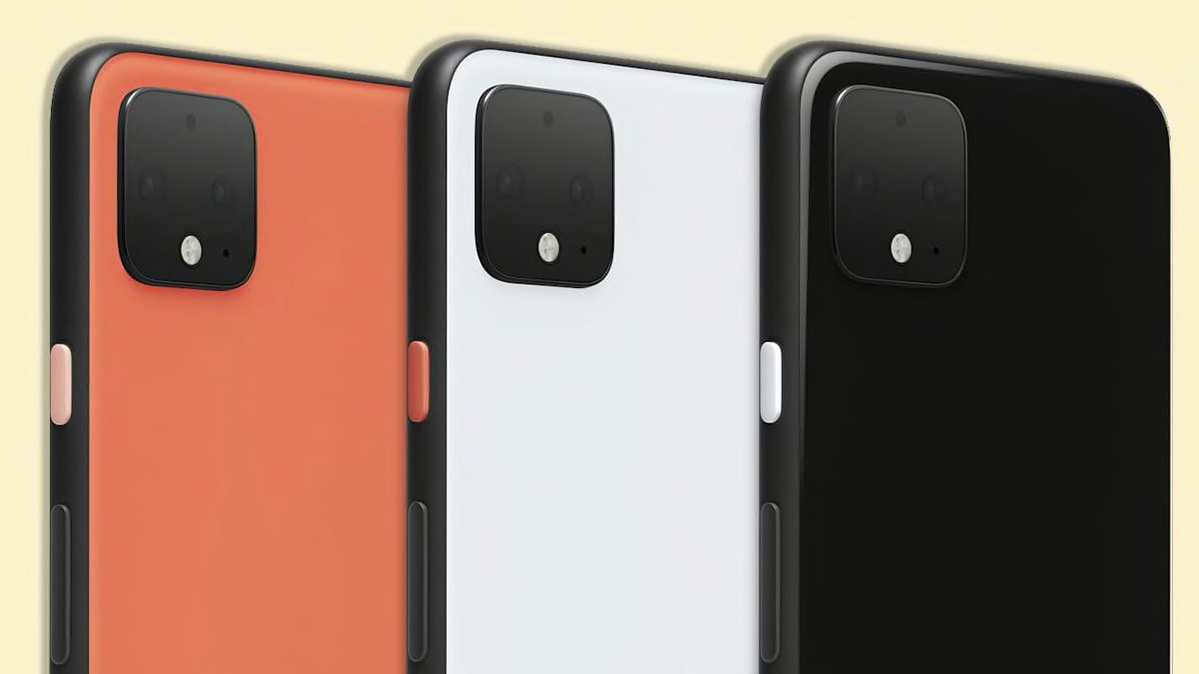 Google says its newest Pixel phones offer better cameras, more processing power, and easier controls that let you do more without touching your phone.
The phones were the main focus of Google's annual fall event, but the company also rolled out a Nest-branded smart speaker and router, a new Chromebook, and Pixel Buds headphones.
The Pixel phones are the first to include a second, 2x rear camera. The close-up lens allows the phone to zoom in on a subject without relying as much on software, and should deliver sharper photos. They're also used to create the popular portrait mode photos, where a subject in the foreground is in sharp focus and the background is blurred.
Apple, Samsung, and other manufacturers have long included such cameras on their top-tier phones. Google has avoided them, claiming its software capably handled the job.
The phones, which come in black, white, and a new orange color, are available for preorder now and will ship Oct. 24. Prices remain unchanged from last year's models. A Pixel 4 with 64 gigabytes of storage will cost $800; a Pixel 4 XL with the same storage will cost $900. You can double the storage space to 128GB on either phone for an additional $100.
We'll have full test results on the Pixel phones in a few weeks, after we purchase them and run them through our labs. In the meantime, here are more details on Google's new products. As always, Consumer Reports members can also check out our full smartphone ratings.
New Cameras and Photo Features
While the industry trend of late has been to add ultrawide cameras, which let you pack more imagery into a shot, Google has instead chosen to add a camera with a lens that gets you closer.
The iPhone 11 Pro and 11 Pro Max, as well as last year's premium iPhones, and even the iPhone 8 Plus and 7 Plus, already have cameras with this zoom lens. So do top-tier Samsung Galaxy phones such as the S10 and Note10.
You won't find the 2x lens on more budget-friendly models, such as the iPhone 11 and XR or the Galaxy S10e, though.
The lack of a 2x lens is one of the reasons the Pixel phones have consistently lagged Apple and Samsung models in Consumer Reports' smartphone camera ratings. When it comes to portrait mode photos, phones with a dual-camera setup usually do better than those that rely exclusively on software.
Our testers will be looking to see whether the new setup produces better results.
Google says it has also made significant improvements to its Night Sight mode, which debuted a year ago on the Pixel 3. The feature lets you snap photos in near-dark situations by taking multiple exposures, then knitting them together into one image, boosting the amount of light captured.
While last year's phones were good for taking pictures in dimly lit restaurants, Google says the Pixel 4 phones will allow you to take even trickier shots, such as pictures of a starry sky.
And there are new settings that will allow you to customize the brightness and exposure of a given shot before you snap it.
More Control With Voice and Gestures
Google is making it easier to control your phone and the apps installed on it by adding motion sensing. Instead of touching the screen to snooze an alarm or skip a song on your playlist, you just give the phone a wave.
You'll be able to do more with your voice, too. Google is boosting the power of its digital assistant, making it easier to get directions or search and share your photos.
And say goodbye to the fingerprint scanner. Google has replaced it with a Face Unlock feature similar to Apple's Face ID. And just like with Face ID, all Face Unlock data is stored on the device and never gets sent back to Google, for security reasons.
To power these new features, the phones use the Qualcomm Snapdragon 855 processor, which also appears in Samsung's latest phones. The new Pixels also come with 6GB of RAM, up from last year's 4GB.
Google says the increased processing power will allow the phone to do more by itself, reducing your reliance on the cloud and boosting data security and privacy.
Nest Mini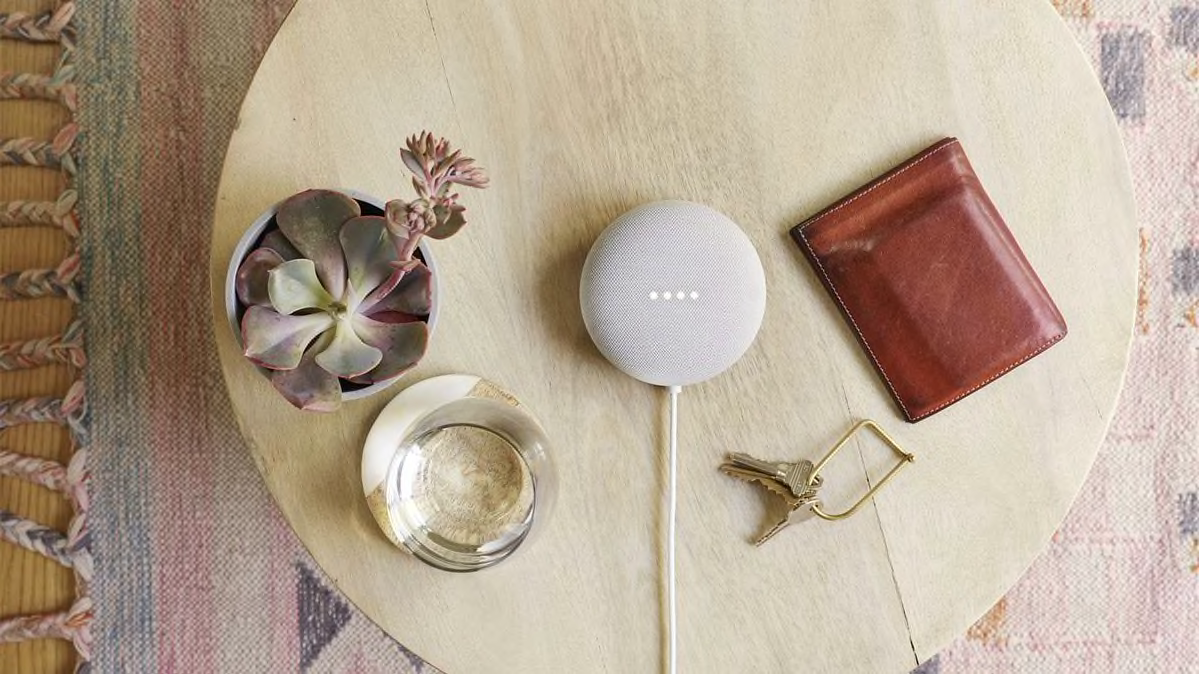 Like the larger Google Home and Google Home Hub, the Google Mini smart speaker, originally introduced in 2017, is being rebranded to reflect Google's acquisition of Nest.
The new model, called the Nest Mini, looks pretty much like last year's Google Mini (though it now comes in a pale blue). It still retails for $50, and it will reach stores Oct. 22. But Google says the Nest Mini is "smarter and faster" than the last Google Mini. There's a new machine-learning chip with more processing power that will let you do more from the device and less from the cloud, the company says, speeding up response times for your most common commands.
Improvements to Google's digital assistant also factor in here. You can transfer your streaming music from one device to another with a voice command. And the digital assistant will sense the level of background noise in a given room and automatically adjust the volume of that music, according to Google.
Nest Wifi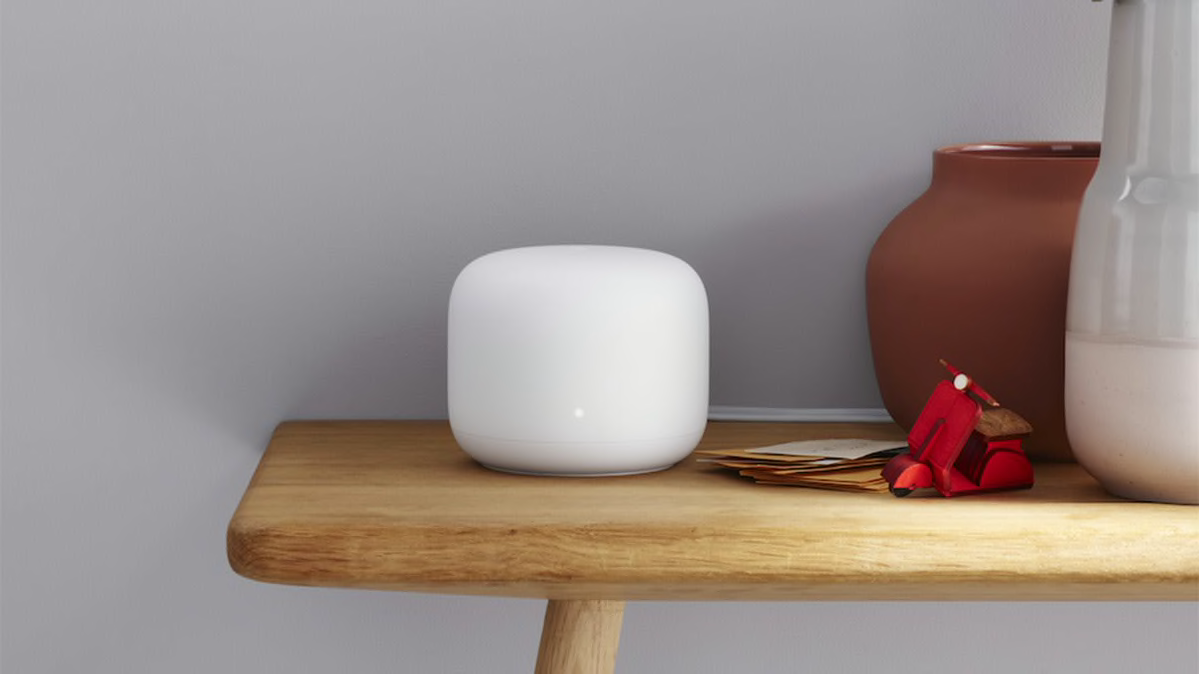 Google's new wireless mesh router—dubbed Nest Wifi—is now available for preorder and ships Nov. 4. The multipart system comprises one main router and one or more satellite units that Google is calling "points." As with other mesh router systems (including 2016's Google Wifi), the idea is to place the satellite units throughout your home to expand the area covered by WiFi signals. The units come in white, light brown, and gray.
A router bundled with one point costs $269; a bundle including three points costs $349. Google says the three-point version should be able to cover homes as large as 3,800 square feet.
The Nest Wifi does not support WiFi 6, the new WiFi standard that promises faster speeds and better connectivity in a house filled with smart devices, in part because, Google says, not enough devices on the market support the new standard.
Only one router in our ratings, the Netgear Nighthawk AX8, currently supports WiFi 6. Apple's iPhone 11 is one of the first devices to support the new standard.
The satellite "point" units in the Nest Wifi system feature a microphone and speaker, so that they can effectively double as Nest Minis—small smart speakers that can field voice commands and play music, set timers, or control various smart devices throughout your home.

New Chromebook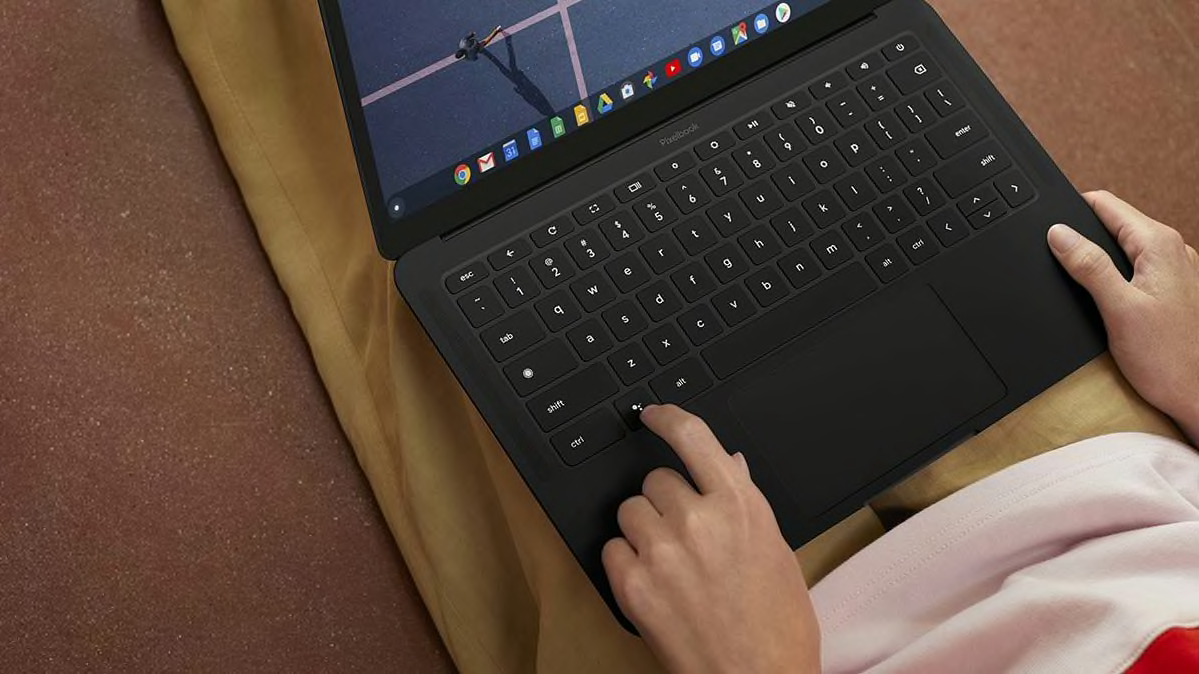 The Pixelbook Go is a 13.3-inch notebook that starts at $650 for a model with an Intel m3 processor, which is a rung below the Core i3 in terms of performance.
It can variously be configured with an Intel Core i5 or i7 processor, 8GB or 16GB of memory, and 64GB, 128GB, or 256GB of storage. The highest-end model, with an Intel Core i7, 16GB of memory, and 256GB of solid-state storage, costs $1,400.
The Pixelbook Go is available in black and a very light pink. The bottom of the device has a rippled texture somewhat reminiscent of a Ruffles potato chip.
The "Go" portion of the name refers to the fact that it's reasonably light at 2.4 pounds, which would make it among the lightest Chromebooks in our ratings, and has a claimed battery life of up to 12 hours on a single charge.
In our testing, Google's previous Chromebook, the Pixelbook, had a battery that lasted 10 hours on a single charge.
Pixel Buds Headphones
Google says a new and improved version of the Pixel Buds is coming next year. They'll be sold in four colors and retail for $180.
More than just headphones, the buds are intended to be "floating computers in your ear," the company says, giving you another way to use Google Assistant for tasks such as sending text messages or translating a conversation into another language.
When worn, the super-small buds are nearly flush with the user's ears. On their own, Google says, they offer 5-hour battery life. By using the wireless charging feature in the carrying case, you can stretch that to 24 hours. The headphones also feature a long-range Bluetooth connection, the company claims, linking to your phone from as far as a football field away when you're outside.