When you shop through retailer links on our site, we may earn affiliate commissions. 100% of the fees we collect are used to support our nonprofit mission.
Learn more.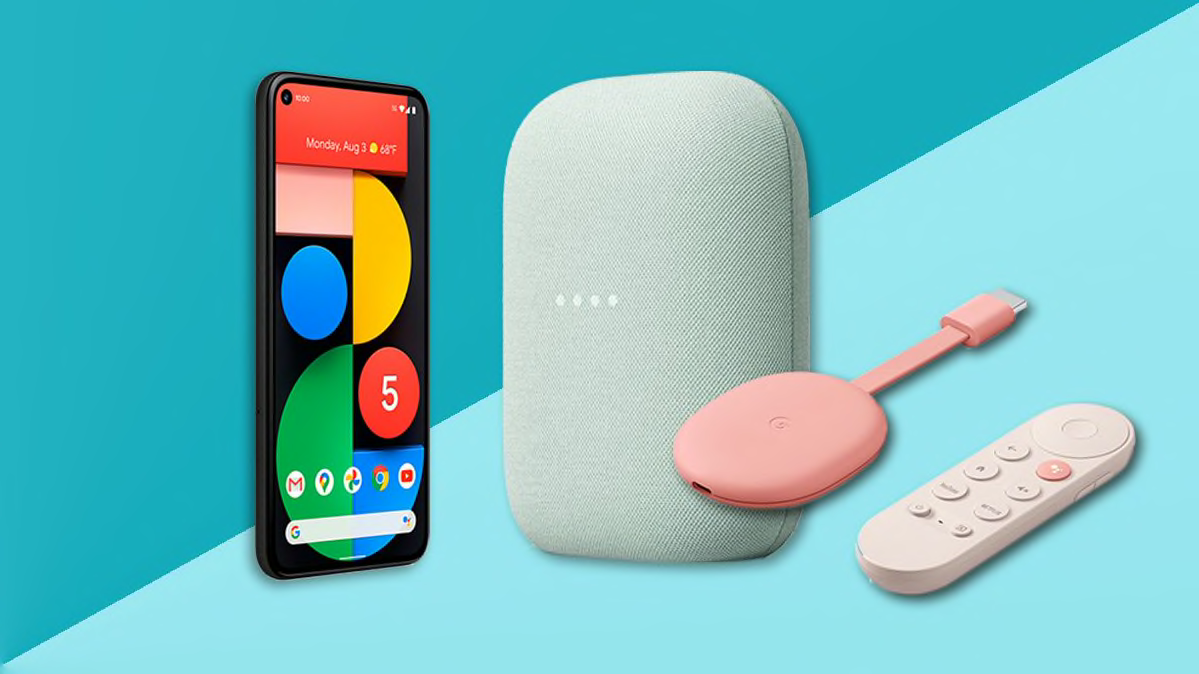 Google introduced a new round of tech products, including two midpriced smartphones, a smart speaker, and a revamped streaming device.
The new phones are the Pixel 5 and Pixel 4a (5G) with 5G connectivity. Google also updated its Nest Audio smart speaker and the Chromecast with Google TV streaming player.
In addition to 5G, the phones offer new features, and more cameras and bigger batteries than the ones in their predecessors. The 5G version of the Pixel 4a will cost $500 when it reaches the U.S. in November and the Pixel 5, which is available for preorder now and goes on sale Oct. 15, costs $200 more.
While many 5G phones currently on the market cost upwards of $1,000, the population of lower-priced options is growing. Samsung recently rolled out the Galaxy S20 FE 5G, $700. It also sells the Galaxy A71 5G, $600, and Galaxy A51 5G, $500. LG's Velvet LG will cost you $600.
The Nest Audio is a midtier smart speaker designed to replace the Google Home. At $100, it's a logical competitor to the new Amazon Echo, which is the same price.
Chromecast with Google TV, $50, includes a remote control for the first time, as well as a new way to organize all your streaming subscriptions.
Here's a closer look at Google's new products. Stay tuned for test results in the coming weeks, after the models go on sale to the general public.
Pixel 4a (5G) and Pixel 5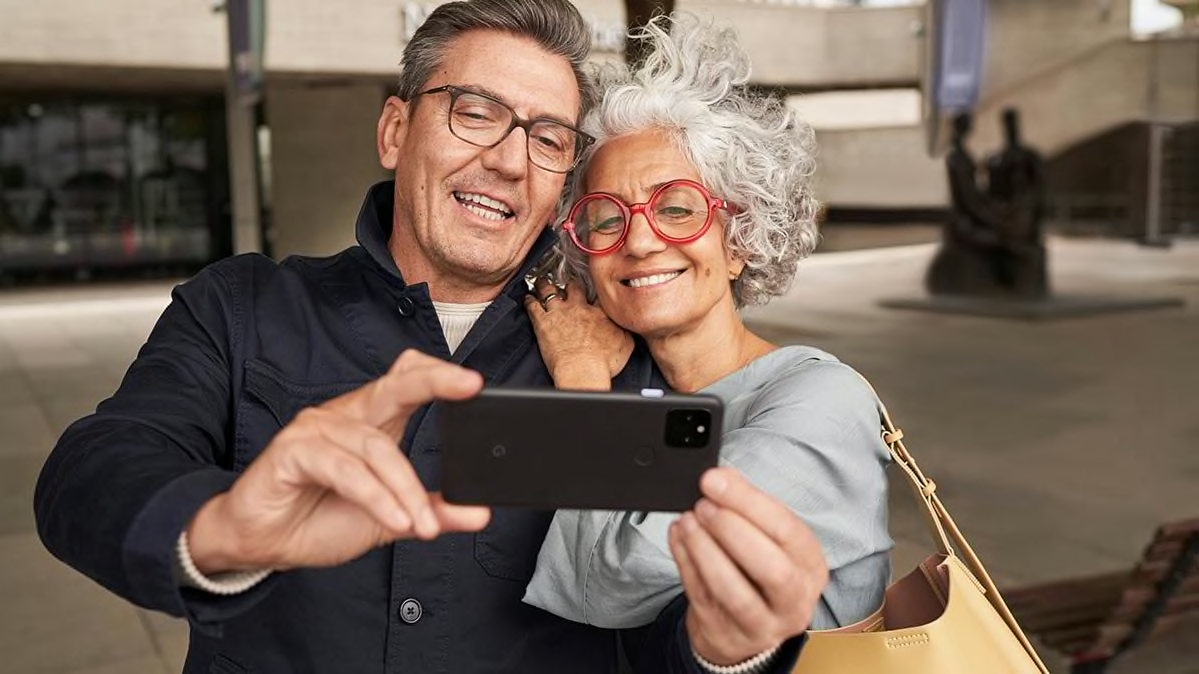 Google says the new phones were designed with 5G in mind.
5G speeds, which are five times faster than 4G connections at peak performance, will allow consumers to download a movie in 5 seconds. Google's new phones will harness 5G to help streamline everyday tasks, such as downloading YouTube videos and podcasts to enjoy them offline later.
What else do they have to offer?
New cameras and photography features: Both models have dual rear-camera setups that include a camera with an ultrawide lens. And Google's Night Sight feature now works in portrait mode. You can use it to snap photos in near-dark situations by taking multiple exposures, which are then knit together into one image, boosting the amount of light captured.
Bigger batteries and a new power save mode: The Pixel 5 boasts a 4080-milliamp-hour battery, while the 4a (5G) has a 3885mAh battery, making both power sources substantially larger than the 3140mAh battery in the original Pixel 4a. That means you get longer battery life per charge.

And both new phones feature Extreme Battery Saver, a new power-saving mode that Google says can stretch your battery up to 48 hours. It limits your phone's functions to the absolute minimum, then lets you add apps you deem essential.
Slightly larger displays: Like the Pixel 4a before them, both new phones have OLED displays. The Pixel 5's screen measures 6 inches diagonally, and that of the 4a (5G) stretches 6.2 inches. By comparison, the regular Pixel 4a has a 5.8-inch display.
Hold for Me: Planning to be on hold with tech support or your cable company for a long time? Google Assistant will wait on the line for you, then alert you when a person picks up, using an audio tone and a pop-up notification.
Screen share in Google Duo: Got a cool video or some photos to show your friends? You can now share your screen while using the Google Duo video calling app.

Nest Audio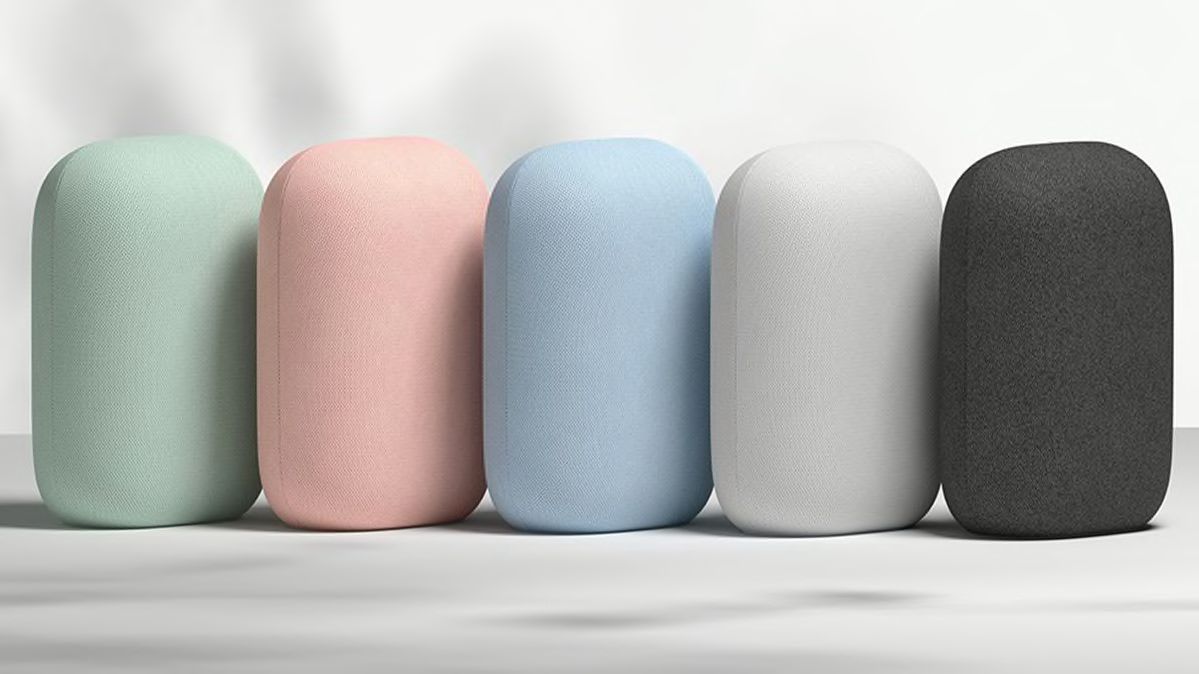 At just under 9 inches tall, the $100 Nest Audio speaker features rounded-rectangle styling that's fundamentally different from the old speaker's air-freshener-on-steroids vibe. The model is covered in fabric made from recycled plastic and comes in five colors: chalk, charcoal, sand, sky, and sage.
The new speaker's chief edge is better sound quality, Google says. It features a 19-mm tweeter and a 75-mm midwoofer that the company claims will deliver 50 percent more bass and 75 percent more volume than the original Google Home speaker.
While the Google Home didn't perform particularly well in our audio tests, the company's top-of-the-line $300 Google Home Max is our top-rated and best-sounding smart speaker. Consumer Reports will test the new Nest Audio for sound quality, ease of use, and versatility when it becomes available.
Like its predecessors, the Nest Audio speaker can be used in standalone mode or paired with a second Nest Audio in stereo. The model can be incorporated in a multiroom sound system and also in a smart-home setup featuring other Nest devices and products like Philips Hue light bulbs.
The Nest Audio speaker is available for preorder now on the company's website. It officially goes on sale Oct. 5.
Chromecast With Google TV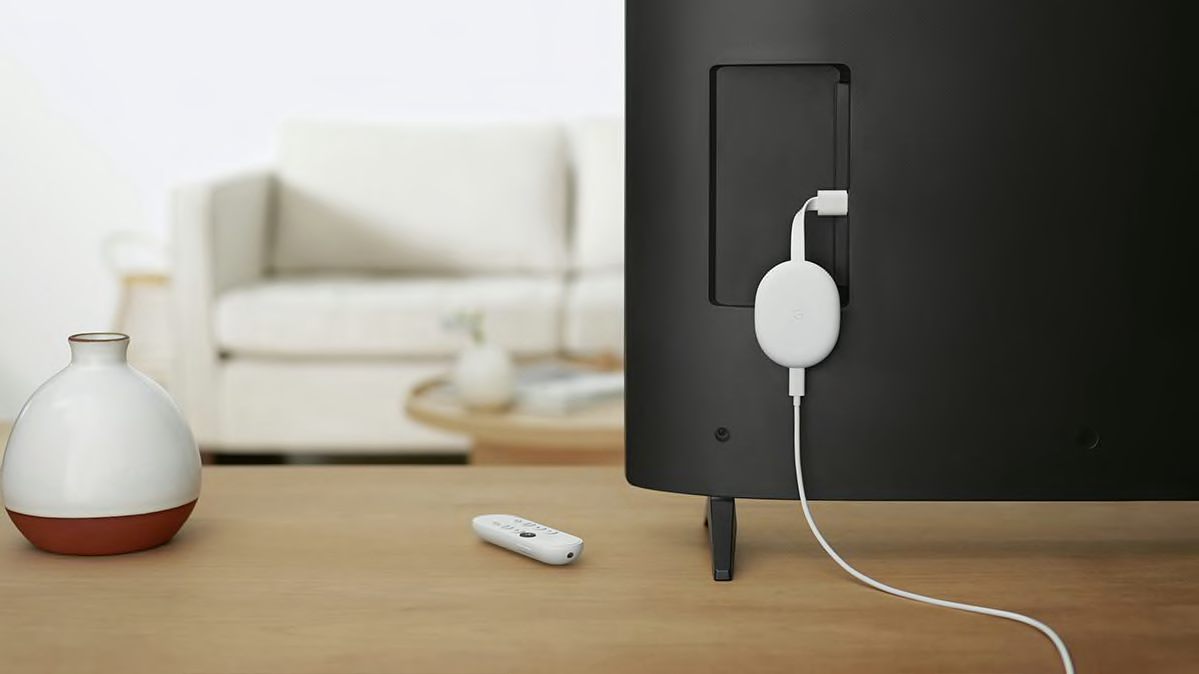 Last but not least, Chromecast with Google TV is a revamped Chromecast streaming player. It's an Android-based 4K HDR streaming dongle with a new wand-style remote and a button for Google Assistant. There's also a microphone for voice commands.
Google says the new device, which comes in three colors, offers better search and recommendations, and the Google TV home screen will aggregate all your streaming subscriptions in one place.
Chromecast with Google TV sells for $50 and is available now on Google's website.