When you shop through retailer links on our site, we may earn affiliate commissions. 100% of the fees we collect are used to support our nonprofit mission.
Learn more.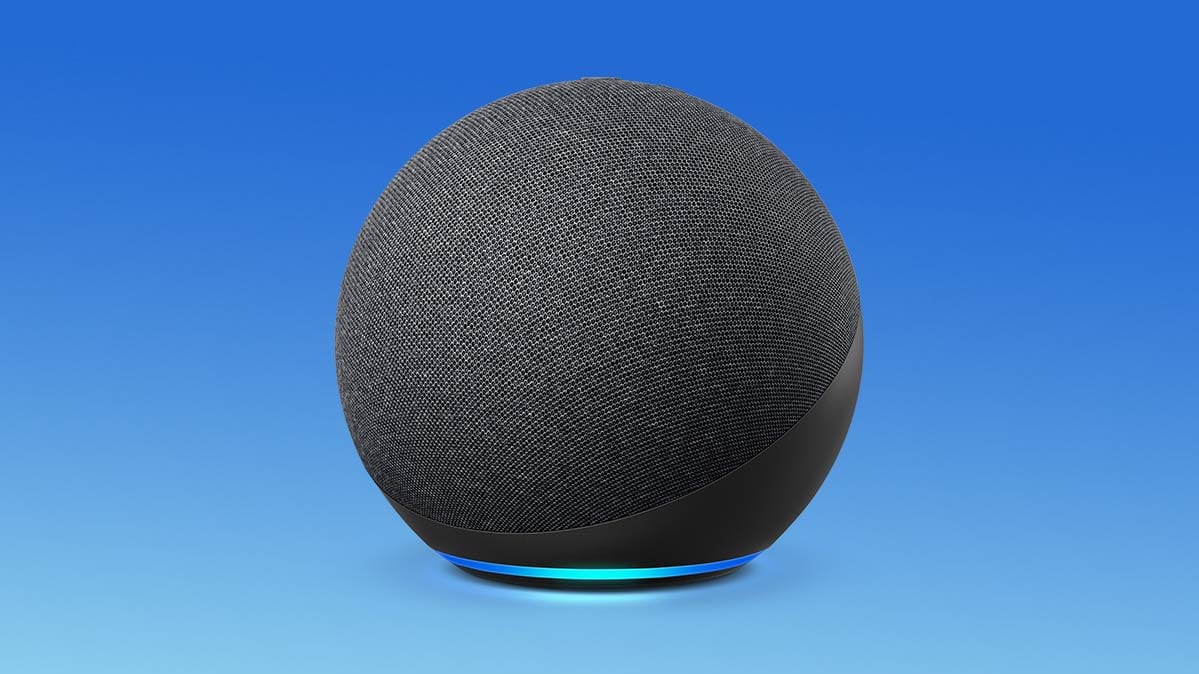 Amazon is introducing revamped versions of its Echo smart speakers this fall, including a radical new look.
Also on its way is an Echo Show smart speaker with a touch screen that follows your image around the room, as well as an improved Eero router, a new cloud-based gaming service, and updated Fire TV streaming media players.
The latest version of the best-selling Echo abandons the iconic cylindrical styling, which has been a hallmark of the product since its introduction, in favor of an all-new spherical design.
The new Echo incorporates some of the features of the previous Echo Plus, including a Zigbee hub that allows the speaker to control smart home devices, such as Phillips smart bulbs.
Featuring a 3.0-inch woofer, dual-firing tweeters, and Dolby processing, the new Echo is said to have improved sound quality—which had been a weak point with earlier versions.
The new Echo costs $100 and will be available later this fall in Charcoal, Glacier White, and Twilight Blue.
More on Amazon Smart Speakers
The Echo Dot, which looked a bit like a hockey puck in its previous incarnations, also adopts the new spherical styling of its larger sibling. The company also claims better sound for the new Echo, which features a 1.6 inch front-firing speaker.
The new Dot incorporates the tap-to-snooze feature introduced on the Dot with a Clock. The next gen Dot will come in a $60 Kids Edition, which features Panda and Tiger graphics and a one-year subscription to Amazon Kids+.
It also incorporates a new feature that allows the speaker to identify a child's voice. A coalition of privacy advocates has expressed concerns about the previous generation of the Dot Kids Edition, focusing on data collection from children.
The Dot costs $50; it can also be preordered now and will ship later this fall. The version with a digital clock adds $10 to the price.
Is My Echo Show Watching Me?
The new Echo Show 10 smart speaker with a 10-inch touch-screen display is built around a feature that will be either creepy or cool, depending on your point of view. Powered by a brushless motor that's said to be totally silent, the Show 10's screen pivots to follow you as you walk around the room.
Amazon claims that the new Show isn't using facial recognition to identify a particular person but instead simply identifies a human shape. The feature can be turned off through an Alexa command or by closing the camera's physical shutter.
If you're on a video call, the 13-megapixel wide-angle camera zooms and pans to keep you centered in the frame, a feature reminiscent of Facebook's unsuccessful Portal smart speaker.
Whether it's watching you or not, later this year the new Show will add integration with streaming giant Netflix, as well as Zoom and Amazon's Chime videoconferencing service. The Show 10 is also designed to integrate with Amazon's new Guard Plus security service, scanning the room and sending a Smart Alert if it detects an intruder.
The Show 10 costs $250 and will ship in time for the year-end holidays.
Amazon also introduced a bevy of new features for its Alexa digital assistant. Group calling allows up to eight participants on an audio or video call, and Music Sharing allows you to send a song to a friend.
Care Hub is aimed at family members concerned about aging loved ones. The device has enhanced emergency contacts, and it sends an alert if it doesn't detect activity before a preset time.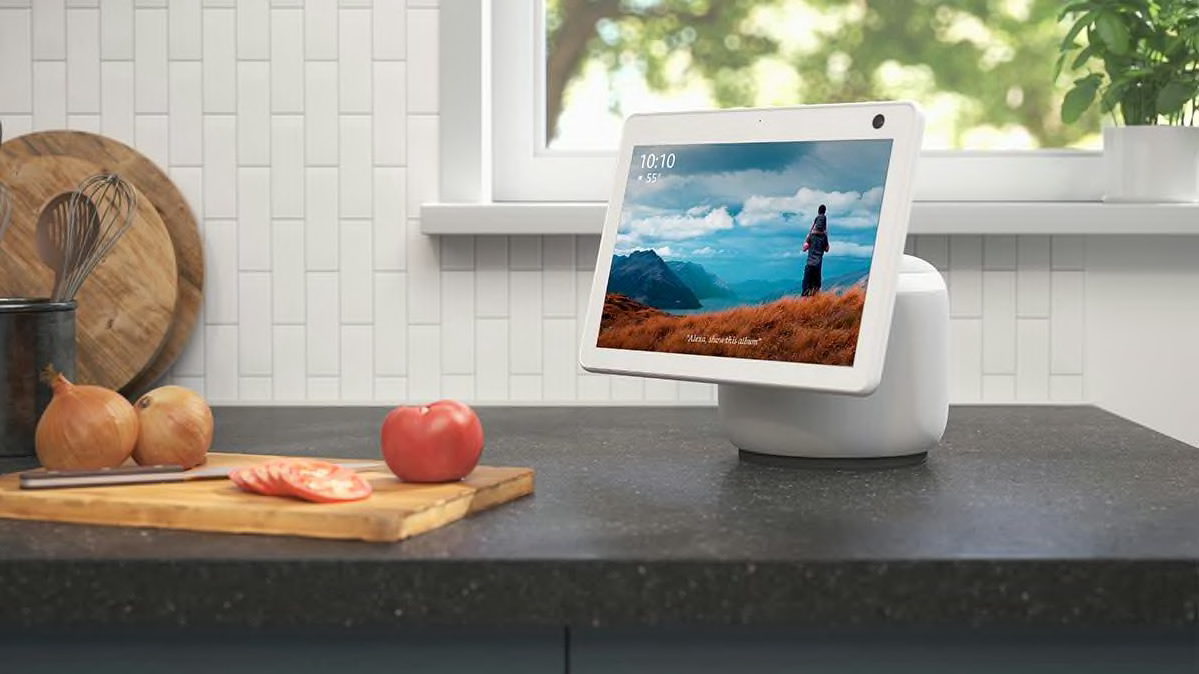 Improved Fire TV and Luna Streaming Games
Amazon also announced updated versions of its Eero mesh wireless router. Known as the Eero 6 and Eero 6 Pro, these routers are now compatible with WiFi 6, the latest WiFi standard that enables faster speeds, especially on large networks with lots of devices.
They also have built-in support for Zigbee, the wireless standard for many smart home products. The biggest differences between the standard model and the Pro model is support for gigabit Ethernet, which is useful if you have very fast internet service, such as Verizon FIOS, and an additional networking band for even further improved performance.
Both models ship Nov. 6, with a three-pack of the Eero 6 going for $280 and a three pack of the Eero 6 Pro costing $600
Amazon also announced a new video game streaming service called Luna that's similar to Microsoft xCloud and Google Stadia. Instead of forcing you to downloaded the games all at once, you can stream the games over the internet.
There are advantages to this format, but you'd probably need a very strong internet connection for the service to run well. The service, which is compatible with PC, Mac, iPhone, and TVs (via Fire TV) costs $6 per month, including access to a library of games. A dedicated controller will also be available.
Amazon also revamped its Fire TV streaming player line. The updated Fire TV Stick, $40, gets a faster processor, plus support for both HDR and Dolby Atmos 3D audio despite being limited to high-definition (1080p, not 4K) video.
A new, cheaper HD model, dubbed the Fire TV Stick Lite, skips the Dolby audio but retains HDR support and more processing power for $30. Both have Alexa built in but come with different voice-enabled remote controls.
Amazon is also updating its Fire TV home screen with better navigation, improved voice controls, and individual user profiles. The players ship next week, while the redesigned Fire TV experience rolls out later in the year.