When you shop through retailer links on our site, we may earn affiliate commissions. 100% of the fees we collect are used to support our nonprofit mission.
Learn more.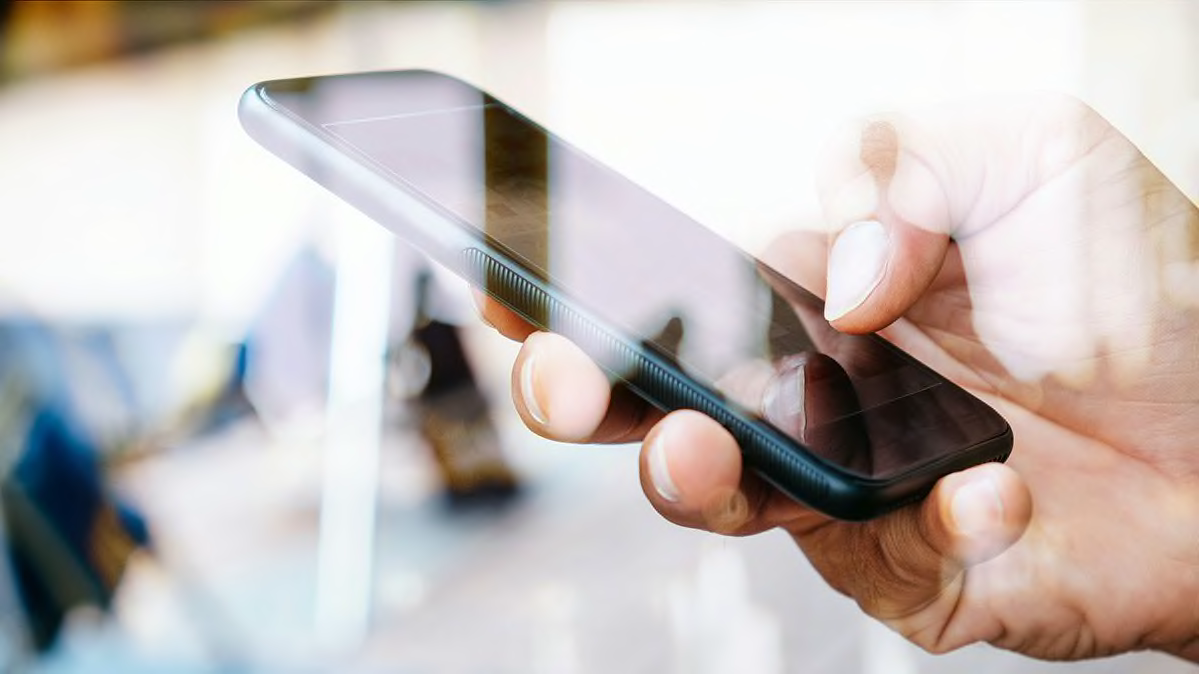 If you're looking for a low-cost way to extend the life of your smartphone, try replacing the battery. For $70 or less, you can end up with a full day's power from each charge, deftly squeezing another year of use from the device.

The replacement process used to be a pretty simple, too, but—as with many things—the coronavirus pandemic has made it more complicated, limiting access to the authorized repair services at retailers such as the Apple Store and Best Buy.
For Kristen Veneziano, a nurse from Hamden, Conn., that's a real headache. As the mother of a 2-year-old, she needs to be reachable at all times, and the battery in her iPhone 7 just isn't reliable.
So she went looking for a replacement service, requesting quotes from local repair shops via Yelp. When no one responded, she and her husband ordered a do-it-yourself kit online for about $12. "It's not something I would normally try to do," she says. "But buying a phone is not ideal, either."
Apple's latest offering, the iPhone SE, starts at $400. And that's less than half the cost of a new iPhone 11 Pro. By comparison, the Apple Store charges $50 to replace the battery in an iPhone 7.
Best Buy's Geek Squad will perform the same task on a Samsung phone for the same price.
The problem is you can't count on those services to be open for businesses these days.

And while Veneziano's self-repair solution is an option, it may be more of a challenge than most people want, especially if it requires you to pry open a waterproof phone.
Want some more options? Take a look.
Finding a Pro to Replace the Battery
Apple Stores remain closed, but you can still find Apple-authorized shops that are open for repairs, and they'll generally charge you the same $50 to do the work.
For an iPhone X or later, the price is $70.
To find a spot, sign in to Apple's support website with your Apple ID and password, just like you would to get an appointment at an Apple Store. You can then search for stores with your current location and sort the results by distance or availability.
The range of options may depend a lot on where you live. While I found a handful of businesses within 10 miles of my home in New York City, none could repair my phone within a week. The closest store with next-day availability was 152 miles away in Brattleboro, Vt.
With Android phones, the process is a bit more complicated.
Like Apple, Samsung offers help through its website. You can use it to set up a service appointment at an authorized repair location. But, once again, availability may be limited.
Best Buy, which is authorized to repair Apple and Samsung phones, also offers service appointments at select stores via the company website.
Google directs people to uBreakiFix—a service with 565 locations across the U.S. and Canada—for repairs on its Pixel phones. Many of those locations currently offer curbside service. The company repairs phones from other manufacturers, too, including Apple, LG, and Samsung.
If you do manage to snag a battery replacement slot in this way, call the store to confirm it before you get in the car. Online systems are not always up to date when it comes to store hours and closings.
With phones that have outlived the manufacturer's standard one-year warranty, you can turn to an unauthorized repair shop as well. But make sure it uses certified replacement parts. Knockoff batteries have been linked to explosions and fires.
Send Back Your Phone
Before COVID-19, this might have seemed inconvenient. But these days, it might be your easiest option, assuming you can go without your phone for a stretch.
If you send your phone to an Apple repair center, the company will replace the battery and ship the device back to you within five business days.
You simply drop the phone off at a UPS store or have Apple send you a box, which takes one to three business days. The charge for the repair is the same, but Apple adds a $7 fee for mailing the phone back.
Samsung offers a similar service through its website, with a five- to seven-day turnaround, but it applies only to in-warranty devices.
uBreakiFix lists mail-in options on its website, too. Better yet, the shipping is free.
Replace the Battery Yourself
As they say, desperate times call for desperate measures.
Normally, I wouldn't recommend this route. For an iPhone 7, a decent repair kit with a warranty-backed battery and the required tools costs $35 at reputable company such as iFixit. That's only $15 cheaper than the cost to have the Apple Store do the job for you.
iFixit provides a nice video tutorial to go with it.
The main challenge appears to be getting the phone open. Starting with the iPhone 7, Apple made its models watertight, and significantly harder to breach.
You have to melt the seal that holds the front and back panels together. iFixit sells a tool called the "iOpener," which you heat in the microwave, to help with this, but it's going to cost you another $13.
By contrast, the repair kit for the Samsung Galaxy S7 costs $33 and includes the opener. If you want a battery replacement kit for a Google, Huawei, LG, or OnePlus phone, iFixit has those, too.
I've experimented with DIY repair kits before, but only to replace smashed displays. And both of the phones I "fixed" were permanently damaged in the process.
After screening iFixit's video tutorial, I'd say replacing an iPhone battery is far simpler. You don't have to remove as many tiny screws or worry about transferring cameras and other hardware onto a new part.
But when I did those screen repairs, I made a point of using older, iPhone 6 phones that weren't watertight, which made them a lot easier to open. I'm not sure I could crack one of the latest models, then put it back together properly. At the very least, I wouldn't bank on it being watertight anymore.
Suffice to say, you may want to watch an online tutorial to see what's involved in replacing the battery on your specific phone before electing to go down this path. For an LG phone, for example, it can be relatively simple.
The iFixit website is a big help here. It offers a wide selection of video guides.
As for Veneziano, she says she's not normally this brave when it comes to electronics.
"But, out of necessity, we'll try."