When you shop through retailer links on our site, we may earn affiliate commissions. 100% of the fees we collect are used to support our nonprofit mission.
Learn more.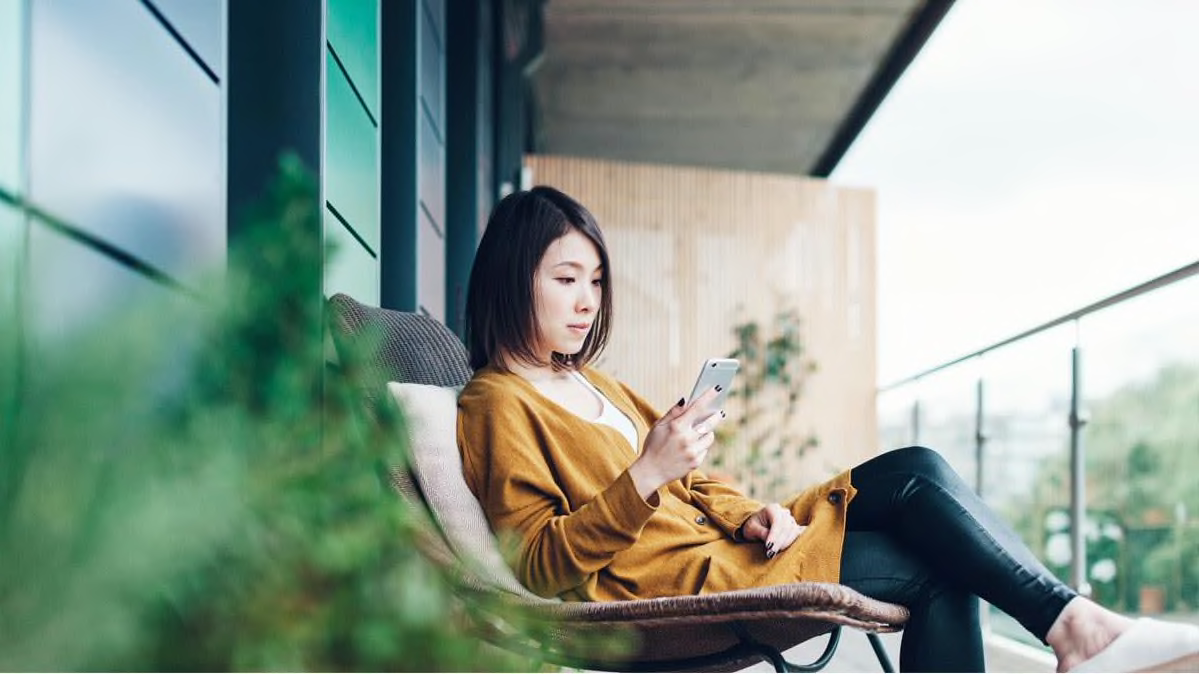 When it comes to overall satisfaction, Consumer Cellular, Ting, and other cheap cell-phone services routinely outscore the Big Four carriers in CR's annual cell provider survey.
Switching from Verizon to Google's Project Fi, for example, cut Edward Dinep's monthly wireless bill for two phone lines from $183 to an average of $43. "Frankly, I have no idea why more people aren't signing on to Project Fi," says the Virginia resident, who participated in the most recent survey of Consumer Reports members.
The service keeps costs low in part by defaulting to a network of secure WiFi hot spots before routing calls through a cellular connection.
So what's the catch? Well, Dinep says his daughter declined to make the switch to Project Fi with him and his wife because she thought the selection of compatible smartphones was too restricted.
And while Project Fi doesn't limit data consumption, other small carriers do, which can lead to big overage charges. And when these carriers do offer unlimited data, many supply it at speeds as slow as 3 megabits per second, which may not be enough to support basic streaming services.
But if your data needs are modest, one of these services could be right for you. New options are popping up all the time. Verizon recently announced that it was launching its own all-inclusive budget service for $40 per month, for instance.
Just be sure to do your homework to make sure you get a phone plan that suits your requirements without unexpected fees. Here are some tips to help you get started.
Match Your Data Plan to Your Usage
Budget carriers often have tighter restrictions on data usage than an AT&T or Verizon.

If you're single or retired with no kids at home, you might only need a few gigabytes of data a month, which makes Consumer Cellular a big-time bargain, especially if you request the AARP member discount (5 percent off monthly fees and usage charges, and 30 percent off select accessories).
If all you want to do is talk on the phone, you can purchase a plan for as little as $15 per month. And for $5 more per month, you can add a 250MB data package. But if you stream music every day and you have YouTube-obsessed children clamoring for your phone when you're not using it, that's not going to cut it.
Consumer Cellular (no relation to Consumer Reports), which gets top marks from CR members in our survey for value, prices its data in tiers. Beyond the 250MB plan, you'll find options for 1GB, 3GB, 5GB, and 10GB. If you go over your monthly allotment for most plans, the company doesn't charge you an overage fee; it just upgrades you to the next tier and bills you for that.
If you go over 10GB, the company bills you an extra $5 for each gigabyte you use. It also reserves the right to slow your data speeds (see below). And if you hit the 18GB mark, the carrier will cut your data off entirely for the remainder of the month.
With a Big Four carrier—AT&T, Sprint, T-Mobile, and Verizon—you don't always see an increase on your monthly statement. The company may instead just slow down your upload and download speeds until the next billing cycle.
Project Fi, which is aimed at the young and tech-savvy, charges a flat rate of $10 per GB of data. But data transmitted through its wireless hot spots doesn't count toward your bill.
The company caps the data fee at $60. If you routinely use 6GB a month, though, you're looking at $80 for one line, which is comparable to what a big four carrier charges for an unlimited plan.
Ting, another service known for à la carte pricing, charges $10 per gigabyte—without a cap. Your monthly bill total hinges on how many talk minutes, texts, and gigabytes you use. Republic Wireless, which relies heavily on WiFi, charges $5 per gigabyte. If you run out of data during a given month, you can use the company's app to buy more. The idea with both of these carriers is that you're paying only for what you use.
Watch For Slowdowns
Instead of keeping the meter running as you burn through data, other carriers just put the brakes on your speed.
Cricket, an AT&T subsidiary, will sell you a monthly 2GB plan for $30 on top of your basic $25 talk and text plan. But if you eat both of those precious gigabytes before month's end, the company will slow your data speed to a brutal 128 kilobits per second. That's pre-3G speed. In this slow lane, you'll be able to do things like read and send emails, but expect glacial web surfing—and forget about binge watching Netflix.
Think paying more for an unlimited plan will help? Not necessarily. Cricket's basic unlimited plan costs $55 per month, but the company caps your speed at 3 megabits per second and limits you to DVD-quality video streaming. Curious how fast 3 Mbps is? That's the bare-minimum speed needed to stream Netflix content at DVD quality. If you want to stream in HD, you're going to need 4G LTE.
To get unlimited 4G LTE service, you're going to have to pay another $5 per month. While not quite a bargain, that's still a little cheaper than you'd be paying for a similar plan at AT&T.
And with any unlimited plan, Cricket reserves the right to slow your speeds if you zip through 22GB of data in a given month. That's a large amount of data—even for a family of four. And other carriers, including the big ones, do this, too. But their data is generally moving at more than 3 Mbps to start with.
MetroPCS, which proudly piggybacks on T-Mobile's network, has unlimited plans that start at $50. And, unlike with Cricket, you get 4G speeds with no throttling until you hit the 35GB mark. But you're still limited to standard-definition streaming, and during peak use times, the company reserves the right to slow you down and prioritize higher-paying T-Mobile customers.
Check the Phone Selection
Boost, Consumer Cellular, Cricket, MetroPCS, and Ting sell or finance hot new hardware—the Samsung Galaxy S9 and the Apple iPhone X—along with simpler and cheaper options. Want to bring your own phone? Many of them let you do that, too, assuming the model is compatible with their network.
But some carriers aren't as flexible, so if you're particular, make sure your phone of choice is acceptable before you sign up.
Google, not surprisingly, limits Project Fi customers to its Pixel and Nexus phones, along with a few other Android models. Republic Wireless is Android-exclusive, too. But the company's list of compatible phones includes the Galaxy S9, the latest Pixel phones, and cheaper devices made by Motorola and Alcatel.
In the end, you may want to think twice before accepting a deal on an expensive new smartphone. This goes for special offers made by the big carriers as well. While they often finance your purchase at no additional cost (or, in some cases, minimal cost), the deals usually require you to pay off the phone over a period of two years.
If you decide a few months into the new plan that you don't like the service, you can't leave until you pay off the remaining balance.
Scan the Coverage Maps
Most small carriers don't operate their own networks; they use those of the larger carriers. Cricket is owned by AT&T, for example. Boost is a subsidiary of Sprint. And MetroPCS is T-Mobile's prepaid brand.
Consumer Cellular is privately owned. It claims to have deals in place to piggyback on the networks of three major carriers, though it doesn't say which ones.
As a result, you often don't have to worry about coverage when you switch to a small carrier. The odds of getting a signal, even far off the beaten path, are pretty much the same as if you were paying for service from one of the larger companies.
But that's not necessarily the case with Project Fi, Republic Wireless, and Ting, so make it a point to check coverage maps before you sign up for a service like these.
Project Fi doesn't always offer 4G service in densely populated areas, for example, much less off the beaten path. While coverage on the coasts is strong, it's spotty in parts of the Midwest. In certain areas you can end up on much older, slower networks. And while Republic Wireless (which also defaults to WiFi) says it has two national carriers to fall back on, its 4G coverage still has holes.
On the flip side, the bigger carriers also have weak coverage in certain parts of rural western states. If you find yourself living in an area with few cell towers, the ability to make calls over WiFi through a company such as Google could be a big help.
Ting offers service on both GSM and CDMA networks (the two major wireless technologies used to transmit cellular data). It doesn't say which GSM network it uses, but its CDMA coverage comes from Sprint. Ting sells smartphones that work on both networks, but if you're bringing your own, chances are it prefers one over the other.
Geographical coverage varies between the two. You can see the difference in the coverage maps on the company's website. Customers get free roaming for talk and text but not for data, which means that if there's no coverage where you are you're out of luck.
You May Have to Pay to Tether
Some plans seem really cheap because they offer only bare-bones service. To get features common to other plans, you have to pay extra for them.
If you like to use your phone as a WiFi hot spot, for example, you should know that some small carriers charge more for tethering privileges. Others limit how much you can use those privileges. And some don't provide the service at all.

Cricket charges $10 per month to add high-speed tethering to its unlimited plans. And the option is capped at 8GB of data. After that, tethering speeds drop to a max of 128 Kbps. MetroPCS also makes you upgrade to its $60-per-month unlimited plan if you want to use your phone as a hot spot.
And like the Big Four carriers, some small carriers make you pay more for HD streaming. Case in point, Boost will tack $10 onto its $50 unlimited plan for the opportunity to stream video at up to HD resolution, music at up to 1.5 Mbps, and video games at up to 8 Mbps. And yet the company still reserves the right to slow things down when the network gets busy.
Bottom line: Before you agree to a new plan, make sure it includes the features you frequently use—and at a reasonable price.