When you shop through retailer links on our site, we may earn affiliate commissions. 100% of the fees we collect are used to support our nonprofit mission.
Learn more.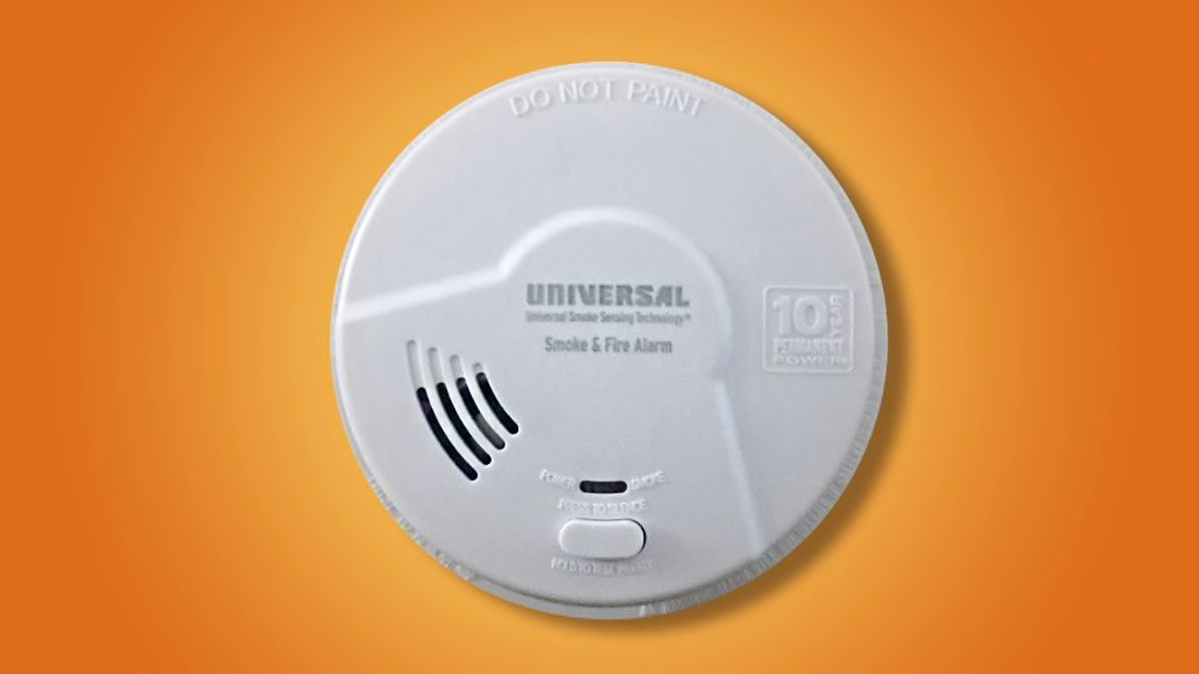 Universal Security Instruments has recalled 180,000 smoke detectors that can fail to sound an alarm because of a faulty switch. The company has received 134 reports of the alarms not working properly when tested after installation, according to the recall notice issued by the Consumer Product Safety Commission.
The recalled smoke detectors were sold online and at specialty retailers from July 2015 to December 2016. Consumer Reports tests smoke detectors but has not tested this particular brand or model.

In its safety notice, Universal Security Instruments says that only one of its battery powered smoke detectors is affected by the recall—if you have a hardwired model, you don't need to worry. Check the website for detailed images of the models.
The problem is a misaligned internal switch. The company says you can quickly tell whether your smoke detector is affected by pressing the test button. If the alarm sounds, your smoke detector is okay. If it doesn't, contact Universal Security Instruments for a free replacement.
Consumer Reports recommends that you install at least one smoke detector on each floor of your home, including in a finished attic and in the basement. You'll need both an ionization smoke detector that senses flaming fires and a photoelectric type that detects smoldering fires. Dual-sensor smoke detectors combine both technologies. For more information, see our smoke detector buying guide.
Details of the Universal Recall
The recall: This recall involves Universal Security Instruments 10-year battery-operated ionization smoke and fire detectors with model numbers MI3050S and MI3050SB and with date codes between 2015JAN19 and 2016JUL11. The smoke detectors are white and 5½ inches in diameter. "Universal" and "Smoke & Fire Alarm" are printed on the front cover of the detector. The label on the back of the detector lists the model number and date code.
The risk: The smoke detectors can have a misaligned internal switch, causing them to not activate properly and posing the risk of failing to alert residents to a fire.
Incidents: The company has received 134 reports of detectors failing to properly activate during installation.
Where and when sold: Online through specialty wholesalers and other retailers from July 2015 to December 2016 for about $20.

The remedy: To inspect your smoke detector, press the test button. If the alarm sounds, no further action is required. If the smoke alarm does not sound, contact Universal Security for a replacement.
Contact Universal: Call Universal Security Instruments at 877-612-6955 or go to the company's website.
To report a defective product: Call the CPSC hotline at 800-638-2772 or go to SaferProducts.gov.

Smoke Detectors 101
Your life could depend on a smoke detector actually detecting smoke. On the "Consumer 101" TV show, Consumer Reports expert Bernie Deitrick explains to host Jack Rico what you need to know about these lifesaving devices.