When you shop through retailer links on our site, we may earn affiliate commissions. 100% of the fees we collect are used to support our nonprofit mission.
Learn more.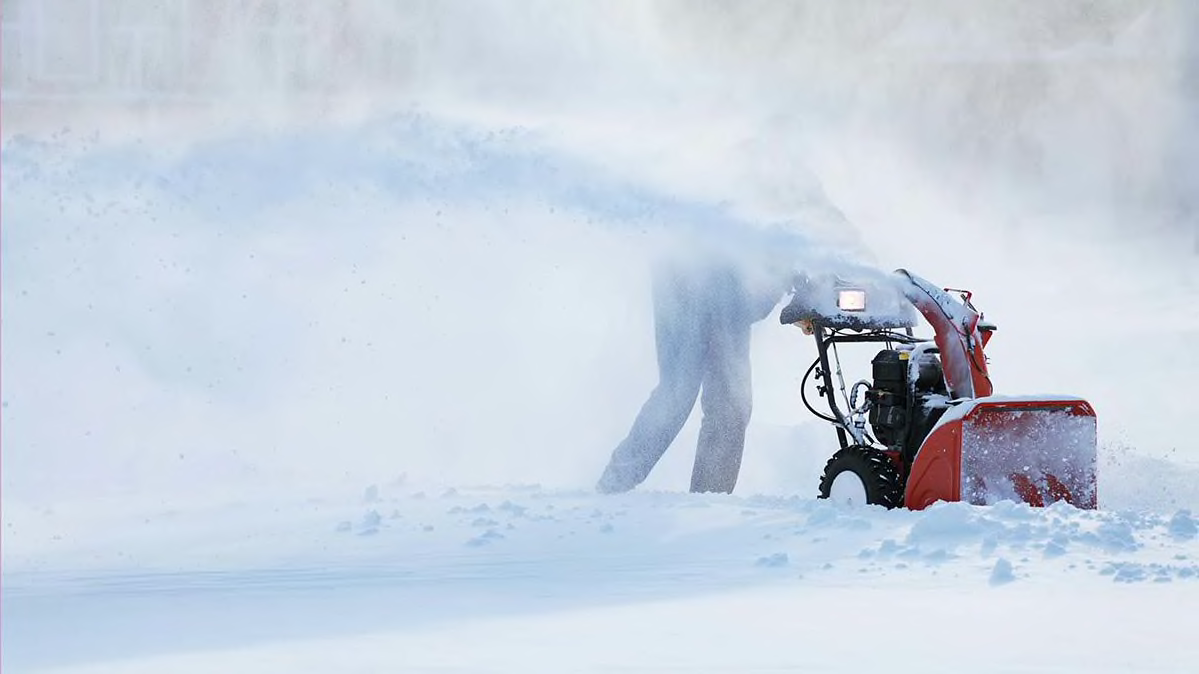 There's no substitute for a snow blower after a serious snowstorm. While your neighbors are breaking their backs shoveling out from the latest snowmageddon, your driveway and walks are cleared and you're inside, enjoying a cup of hot chocolate and Instagramming shots of your impressive work.
But how much snowblower do you really need? Unless you live in a place with heavy snowfall each winter, you might not want to shell out upward of $2,500 on a machine you'll use only a few times each winter.
Good news: A handful of snow blowers in Consumer Reports' tests cost $1,000 or less, and many of them clear snow almost as well as the pricier top picks in our ratings, including dozens of models from brands such as Ariens, Craftsman, Cub Cadet, John Deere, and Troy-Bilt.
In this roundup of the best snow blowers for $1,000 or less, we look at single-stage and two-stage gas snow blowers (stages refers to the number of ways the machine moves snow), as well as single-stage battery-powered snow blowers. None of the single-stage corded electric snow blowers we've tested score well enough for us to recommend, and all of the three-stage gas snow blowers we've tested are more expensive.
How CR Tests Snow Blowers
It's fascinating that no two snowflakes are alike, but that presents a problem for Consumer Reports' testing protocol. "We need to run our tests with something we can standardize, for consistency," explains Dave Trezza, who oversees snow-blower testing at Consumer Reports. "That's the reason we use a mixture of special sawdust saturated with water, instead of snow."
The mixture we use can simulate a standard snowfall or be molded into a plow pile. (You know—the ones the town plow leaves at the foot of your driveway.) In each test, we time how fast each model cuts through the dense mixture and note how far the sawdust is thrown.
Here, we've sorted the snow blowers by type and Overall Score. The Overall Score for each model combines results from these performance tests as well as results of our survey of 17,000 CR members, which informs our brand reliability and owner satisfaction ratings.
The Best Snow Blowers for $1,000 or Less
Two- and three-stage snow blowers are the most powerful and can clear 16 to 18 inches of snow in one pass. They range in width from 24 to 30 inches (models at the narrow end of that spectrum are considered "compact"). Single-stage models are typically 21 inches wide and can clear snow up to 9 inches deep in a single pass.
CR members can read on for ratings and reviews of the top performing gas- and battery-powered models from our ratings that cost less than $1,000.
Snowblowers 101
Not sure what the difference is between a single-stage and 3-stage snow blower? On the 'Consumer 101' TV show, CR expert Dave Trezza explains to show host Jack Rico everything consumers need to know about these snow-tossing machines.