How to Delete Your Old Tweets
These third-party services make it much easier to remove some or all of the tweets on your timeline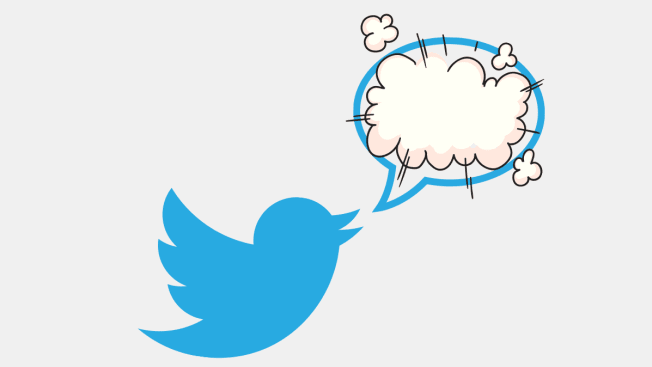 If you're an active Twitter user, you may have posted hundreds or thousands of tweets, many of which don't reflect who you are today.
Perhaps you sang the praises of celebrities who have since been embroiled in scandal, posted family photos in what's now a more professional account, or even badmouthed an industry you now find yourself working in. It can make sense to delete those tweets.
If you've posted content of that nature, "I don't think there are many cons to getting rid of it," says Isha Cogborn, founder of Epiphany Institute, an organization that helps subject matter experts share their message and build their personal brands.
However, it's not easy to delete old tweets using Twitter's tools. You have to remove them one by one, either by scrolling back or by using advanced search to look for specific words and time periods. It's not possible to bulk delete tweets directly on Twitter, though if you want a fresh start, you can create another account with a new handle, or username, and then switch the username between your current account and the new account. That lets you keep your user name without any of your tweets.
Semiphemeral
Semiphemeral is a free, open-source tool that lets you delete old tweets that don't fit criteria you set. For example, you can set it to automatically delete tweets that are over a certain number of days or weeks old unless they have a certain number of retweets or likes. (All of the numbers are configurable.) You can even keep tweets that are part of a Twitter thread where at least one tweet meets the threshold you set. And you can pick specific tweets to exclude from deletion even if they meet the automated criteria you set.
In order to use Semiphemeral, you'll have to follow @semiphemeral on Twitter. "Supporters of dictators and anti-democratic demagogues, racists, or other types of fascists will be blocked, and blocked users are ineligible to use Semiphemeral," the tool's website says.
Cost: Free

Circleboom
Circleboom lists tweets and replies, lets you filter them using search terms, and lets you delete each tweet individually. You can also bulk-delete all your tweets or those within specific time periods.
Cost: The free tier allows you to delete 200 tweets and 200 retweets and remove 200 likes but won't help you delete your Twitter archive. Paid accounts cost $24 per month for one profile and $72 per month for up to five profiles. There are higher rates for corporate and business accounts and discounts with annual plans. Scheduled posts are included in any subscription, and user analytics are also included in any paid subscription.

TweetDelete
TweetDelete lets you mass-delete your old tweets based on specific words or phrases they contain or on how old they are. People with free accounts can delete 3,200 of their most recent tweets. People who make a one-time payment of $15 can view all tweets in their data file and delete up to their full history. Both free and paid accounts can run automatically on a schedule, deleting tweets older than a certain amount of time you select, but users with free accounts will need to go to the site occasionally to keep the service active, while paid users' automatic deletion tasks will continue to run regardless.
Cost: Free, or a one-time payment of $15

TweetDeleter
TweetDeleter lets you search tweets by keyword, search tweets and likes by the medium (image or video) attached to the tweet, or search by date and time. You can look through tweets, retweets, or replies separately. And there's a profanity filter to help you find and delete tweets with swear words. You can delete individual tweets, delete multiple tweets at once and set up a filter to automatically delete tweets and likes based on total count, how old the tweet is, and any specific keywords it contains.
Cost: Under the free plan, you can delete up to five tweets per month. You can do this by hand on Twitter without TweetDeleter, but joining free lets you learn how the platform works and helps you decide whether to choose a paid plan. Users who pay $4 per month can delete up to 500 tweets per month, those who pay $5 can delete up to 3,200 tweets per month and up to 1,000 of their latest likes, and people who pay $6 can delete an unlimited amount of tweets or likes and set up deleting and unliking to happen automatically. Any paying user can save deleted tweets for an additional $5.

TweetEraser
TweetEraser lets you filter and delete tweets on multiple Twitter accounts. You can also keep a copy of the tweets you've deleted, should you choose to.
Cost: It's free to use this tool for one account with advertisements, which lets you save three search filters such as names or other keywords that have gotten you the results you were looking for. The $4-per-month version lets you delete tweets from up to three accounts with up to 10 search filters, without ads. The $7-per-month version allows unlimited search filters and accounts.