When you shop through retailer links on our site, we may earn affiliate commissions. 100% of the fees we collect are used to support our nonprofit mission.
Learn more.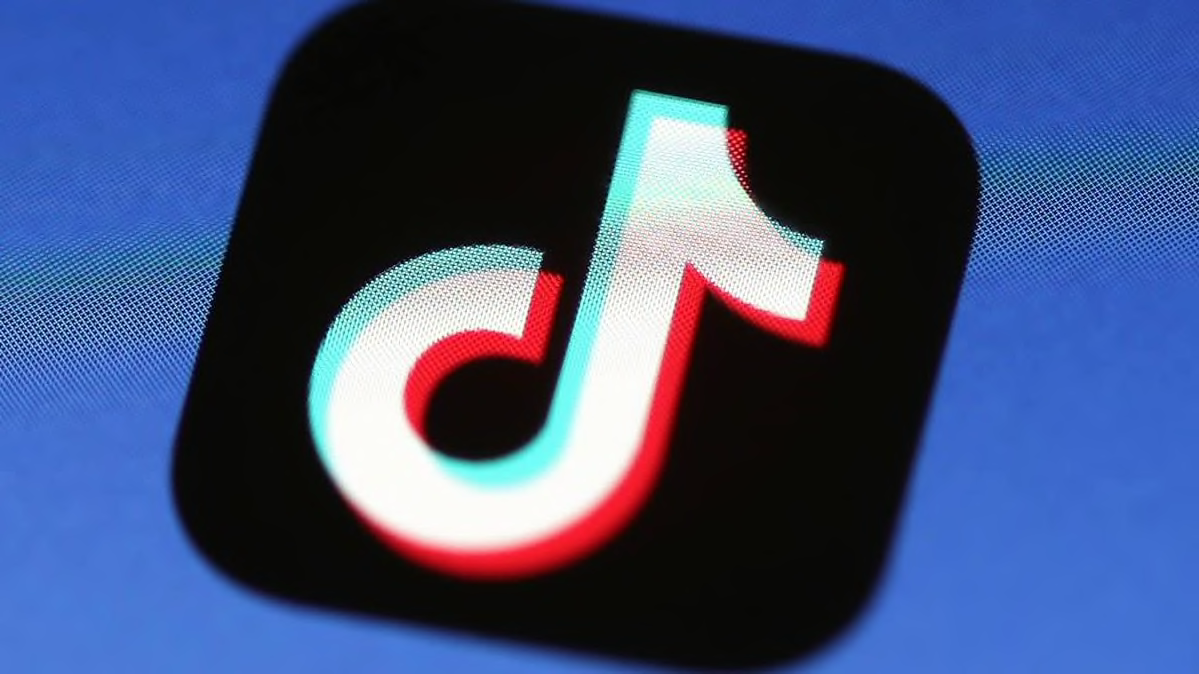 President Donald Trump issued an executive order that would effectively ban the popular Chinese-owned video-sharing platform TikTok in mid-September unless its U.S. operations are bought by an American company. The move raises privacy and security questions for the platform's users in the weeks before the ban takes effect.
Over the next 45 days, Microsoft and other suitors will be permitted to negotiate with parent company ByteDance to purchase TikTok's U.S. assets.
Trump said he would ban TikTok, as well as the messaging app WeChat, in the U.S. because of its ties to the Chinese government.
More on Kids and Social Media
TikTok allows users to create short lip-sync videos with their smartphones and post the clips on a worldwide network. The app is currently used by more than 800 million people.
The national security threats raised by TikTok have sparked bipartisan concern because under a 2017 Chinese law, companies like ByteDance are compelled to support the country's intelligence work. For this reason, members of the Department of Homeland Security, the Transportation Security Administration, and all branches of the U.S. military are banned from using TikTok on government-issued phones.
When asked to comment on the president's decision, TikTok referred Consumer Reports to a blog post. "We have made clear that TikTok has never shared user data with the Chinese government, nor censored content at its request," the statement said.
If you're a TikTok user, here are the answers to a few pressing questions, along with tips on how download your videos and secure your account before the ban goes into effect.
Should You Delete Your TikTok Account?
According to security experts, threats to the average consumer are minimal. Your location, interests, and circle of friends have limited value to a foreign power.

"As an individual, you shouldn't be that freaked out," says Brian Vecci, field chief technical officer at the security firm Varonis. "It's not worth throwing your kid's phone in the pool."
But, as Vecci says, phones used by government employees, military personnel, and campaign staffers might have information that could be useful to China.
So, in the end, it's a personal decision. Keep in mind that TikTok collects personal information on you to be used for targeted advertising—just like many other apps in the U.S.
"Privacy and security concerns exist for every platform," says Bill Fitzgerald, a privacy researcher at Consumer Reports. "They may vary slightly, but everything from Facebook to Instagram to Snapchat to LinkedIn to Twitter to the Android and iOS app ecosystems has—at a high level—similar risks."
TikTok has also been under federal scrutiny for collecting data from children. In May, a coalition of advocacy groups, including Consumer Reports, filed a complaint with the Federal Trade Commission, urging it to investigate the social media platform for retaining data about children younger than 13.
The groups claim TikTok failed to destroy information collected from children without parental consent in violation of a 2019 FTC decree that resulted in a then-record $5.76 million fine.
How Would the TikTok Ban Work?
Even the experts aren't sure what sort of action the U.S. could take to enforce the president's executive order.
When the Department of Defense raised concerns about the TikTok app late last year, the Army banned it by asking personnel with government-issued phones to delete it from those devices, according to the New York Times.
Soldiers were "strongly encouraged" to remove the app from their personal devices, too.
But there are more concrete ways to limit the app's use.
The government could pressure Apple and Google to remove TikTok from their app stores in much the same way that it prevented major retailers and cell carriers from selling Huawei phones.
It can also look to India, which banned TikTok and other apps from China over security concerns on June 29. That action resulted in a relatively quick shutdown of the service.
In that case, TikTok voluntarily removed itself from Apple's App Store and the Google Play store. Users who tried to access it from inside India were met with a notification that said it was currently unavailable.
Government officials also ordered the country's telecom service providers to block the app on their wired and wireless networks, essentially keeping people from using the app on their phones.
Videos made by Indian users, however, are still available for viewing outside the country.
How Do You Save Your Videos?
If you're an active TikTok user, you may want to download your work before the deadline. The platform gives you two options: an individual save and a global save.
The first option can be done manually, but it's cumbersome to repeat for video after video, so you might want to think about using that approach for only the clips that are dearest to your heart.
The other approach requires an assist from TikTok, and it can take up to 30 days for your request to get processed. That doesn't leave a lot of time before the ban deadline, especially if TikTok gets deluged with download requests.
To do a manual save: Open the video on a mobile device > tap the three-dots icon in the top-right corner > Save video.
The clip will be stored locally on the device. Note that it will have the TikTok watermark affixed to it.
To do a global save: Open the TikTok app and tap the three-dots icon in the top-right corner > Privacy and safety > Personalization and data > Download your data > Request data file.
Once you do that, you need to return periodically to the TikTok app to see if your download is ready. When it is, go to Download data (near the Request data prompt in the sequence above) and tap Download.
Note that the file from TikTok is available for just four days. If you fail to download the data during that time, your access to it expires.
What Else Can You Do to Stay Safe?
Like other social media platforms, TikTok has a variety of privacy and security settings and this is a good time to review them.
"Consumers should be diligent in managing TikTok's privacy settings, just as they would when using Facebook or any other social platform," says Joe Saunders, founder of RunSafe Security. "And children should be reminded not to share any personal or identifying data."
You can, for example, set your TikTok account to private, so only those users who follow you can see your content. Just keep in mind that this does not prevent ByteDance from seeing and collecting data on your content.
To make the change, go to the Profile tab > tap the Settings icon in the top right corner > Privacy and Security > and turn on Private Account.
To limit who can comment on your TikTok videos, tap the Settings icon > "privacy and safety" > and set Who Can Comment to "Friends" or "Off."
While you're there, adjust the access settings for direct messages and duets, as well.
For parents, TikTok offers a feature called Family Safety Mode that gives you some control over a child's activity on the platform.
Start by downloading the TikTok app. Then create an account for yourself and link it to your child's account through Family Pairing mode.
Just so you know, children can disable this feature at any time, but you will receive a notification if that happens.
To access the feature, go to the Digital Wellbeing tab in the Privacy and Settings section of your profile page. There you'll find controls that let you limit screen time, restrict inappropriate content, and limit or disable messaging.