8 Easy Ways to Cut Your Daily Sodium Intake
These changes have big benefits and keep your food flavorful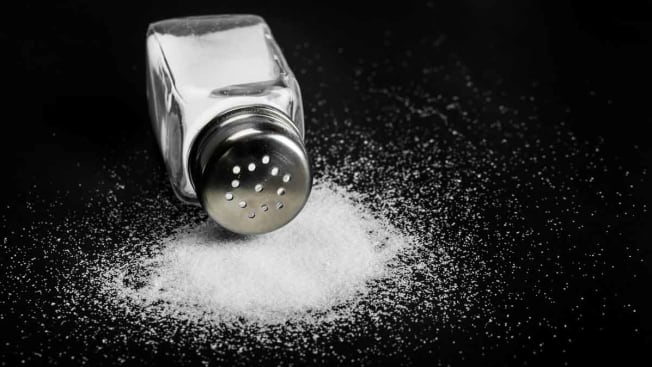 You probably already know that you should keep an eye on your daily sodium intake, especially if you have high blood pressure. But the health risks of getting too much of the salty stuff are back in the spotlight. The Food and Drug Administration recently issued guidelines encouraging manufacturers to scale back the amount of sodium they use in packaged and restaurant foods.
While this guidance is voluntary, its goal is to reduce the average daily sodium intake by about 12 percent—from the 3,400 mg that people in the U.S. typically get to 3,000 mg—over the next 2½ years. While that's still more than the recommended threshold of 2,300 mg, it's a step in the right direction, says Anne Thorndike, MD, an associate professor of medicine at the Harvard Medical School and volunteer chair of the American Heart Association's Nutrition Committee.
Much of the sodium that people take in—over 70 percent—comes from packaged and processed foods and restaurant meals. So if many companies follow these guidelines, it could have a significant impact on heart health, Thorndike says.
Despite what you may have heard about sodium getting an unfair shake, a majority of evidence shows that cutting back protects your health.
That's because eating too much can increase blood volume, elevating blood pressure and forcing your heart to work harder, says Julia Zumpano, RD, with the Cleveland Clinic's Center for Human Nutrition. That raises the risk for stroke and heart disease.
In fact, a study published in 2014 from Tufts University in Boston showed that 1 in 10 cardiovascular-related deaths worldwide is due at least in part to a high-sodium diet. And according to a study of more than 10,000 people published in 2021 in the New England Journal of Medicine, every 1,000 mg of sodium excreted in urine (which represents intake) increases cardiovascular disease risk by 18 percent.
That said, finding a balance between less salt and tasty food can be tricky. Salt has a unique taste that's hard to mimic, says Carolyn F. Ross, PhD, a professor of food science at Washington State University in Pullman.
What's more, sodium is found in foods where you might not expect it, like cereal and bread. These expert tips can help you reduce your daily sodium intake.
• Take a tally. "Write down how much sodium you're getting from foods throughout the day," Zumpano suggests. This allows you to spot the top culprits and choose where to cut back. You might decide, for instance, that you can't sacrifice salting your eggs but you're okay snacking on unsalted almonds (0 mg of sodium per ounce) instead of pretzels (about 350 mg of sodium per ounce) or opting for reduced-sodium soy sauce.