When you shop through retailer links on our site, we may earn affiliate commissions. 100% of the fees we collect are used to support our nonprofit mission.
Learn more.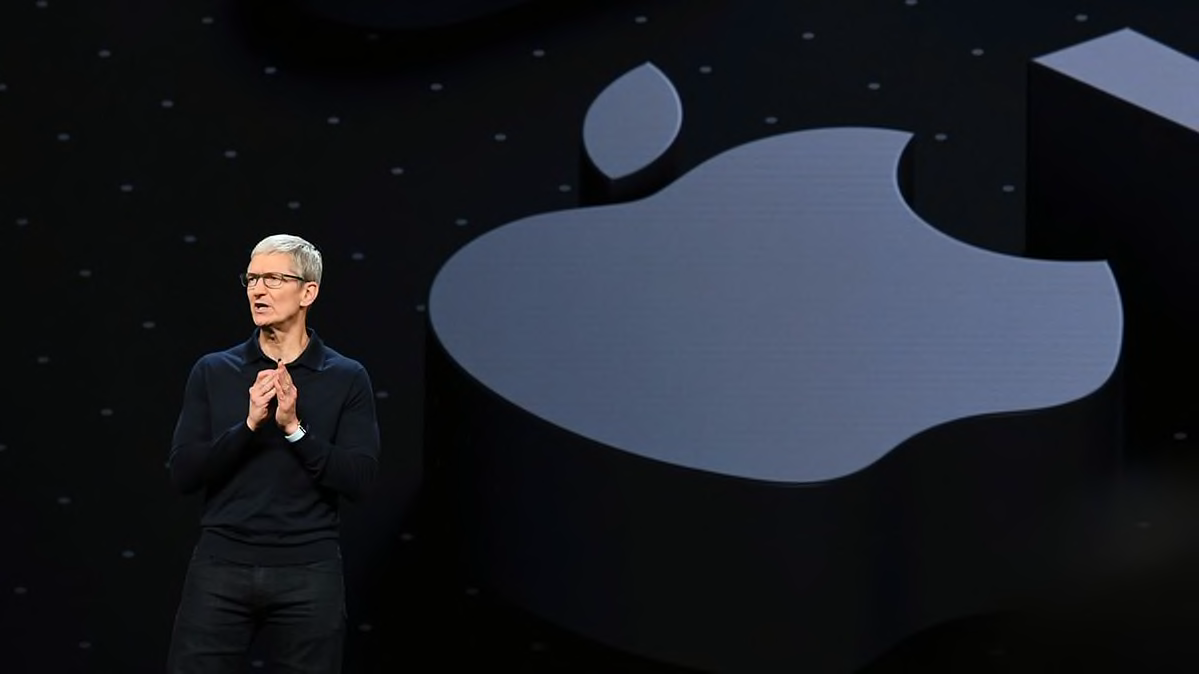 Apple computer users are likely to be getting a new version of macOS later this year, and with it the opportunity to use a variety of apps on their Macs that they may already be familiar with from their iPhones.
That's one of the most important innovations analysts and and app developers are expecting from WWDC, Apple's Worldwide Developer Conference that begins Monday in San Jose, Calif.
Additionally, iPhone users can also expect to see a new version of iOS later this year, and details could be revealed at WWDC. The changes are likely to focus on performance and reliability instead of flashy new features—though there will be a handful of those, too.
Apple typically doesn't introduce a lot of new hardware at WWDC, but this year the company may unveil a fresh version the Mac Pro, a desktop that's aimed at professional users such as graphic designers.
Mobile Apps on Your Laptop
Apple hasn't yet announced the name of the next version of macOS, version 10.15, but the company has in recent years used the names of prominent California locations, including Mojave (10.14) and Yosemite (10.10).
For this year's release, consumers can look forward to an expanded number of apps, thanks to a new initiative from Apple called Marzipan. This makes it easier for iOS developers to bring their apps to macOS.
"There are all sorts of applications that have been developed for iOS that would be awfully nice to have on the desktop," says Avi Greengart, founder and lead analyst at the Techsponential research firm.
Consider Apollo. Developed by Christian Selig, Apollo is an iOS app that lets users read and post to Reddit, a leading site for sharing news and opinions. With Marzipan, Selig and other developers like him should be able to quickly bring their iOS app to macOS, ultimately resulting in a wider variety of interesting and useful apps for consumers.
"The ability to be like, 'Oh my God, my iOS app is basically a macOS app now?'" Selig said in a recent phone interview. "To remove the complexity and difficulty is going to make such a big difference." Currently, he says, it takes considerable work to adapt an iOS app for Apple computers.
For iOS: Performance, Not Pizzazz
Though analysts don't expect new iPhones to be announced at WWDC—they are typically announced at events in September—Apple is likely to talk about the next version of its mobile operating system, iOS 13.
The main focus could be on ensuring that your iPhone continues to run software as well as it did the day you opened the box, even after several years.
"People don't necessarily get as excited for [that kind of upgrade] as they might for some splashy new feature, but in terms of real world impact it's much higher," Greengart says. "If you tell them that their iPhone 8 [released in 2017] will last another year and will be able to run all the latest apps, that's very powerful."
Consumers can also expect a handful of useful new additions to the operating system, including a Dark Mode that would make it easier to read your iPhone or iPad in dim lighting without being confronted with a white screen and overly bright colors. Consumers may also be able to use an iPad as an external display for their Mac, which would amount to a big cost savings if you already own an iPad and were considering buying a new display.
Mac Pros Wanted
Apple has spent the past few weeks releasing new hardware, including new MacBook Pro laptops and a new version of the iPod Touch. (The iPod Touch still exists, and makes a good device for parents who aren't ready to give their children an iPhone.) While Consumer Reports has not yet completed its testing of the new MacBook Pro, reports suggest that the company is using a new material in the keyboard that may do a better job of preventing dirt and other debris from getting lodged beneath the keycaps.
Will other hardware be announced at the event? It's hard to say for sure, but analysts believe WWDC could be just the place to reveal the long-awaited update of the Mac Pro, Apple's desktop computer that's aimed less at everyday consumers than at programmers, digital artists, and other professionals who prioritize raw power.
"Apple did preannounce a few years ago that they were working on updating the Mac Pro," Greengart says. "This is a major gathering of the type of people who use Mac Pros, so it would make sense to show it here."
Exactly what a new Mac Pro would entail is unclear, but common complaints levied against the current model include the lack of space for adding additional drives or storage, as well as its exclusive use of AMD graphics cards. (Graphics cards from AMD rival Nvidia are generally more powerful.) If Apple addresses at least some of these concerns, it may be able to win over demanding users who are ready to upgrade.