When you shop through retailer links on our site, we may earn affiliate commissions. 100% of the fees we collect are used to support our nonprofit mission.
Learn more.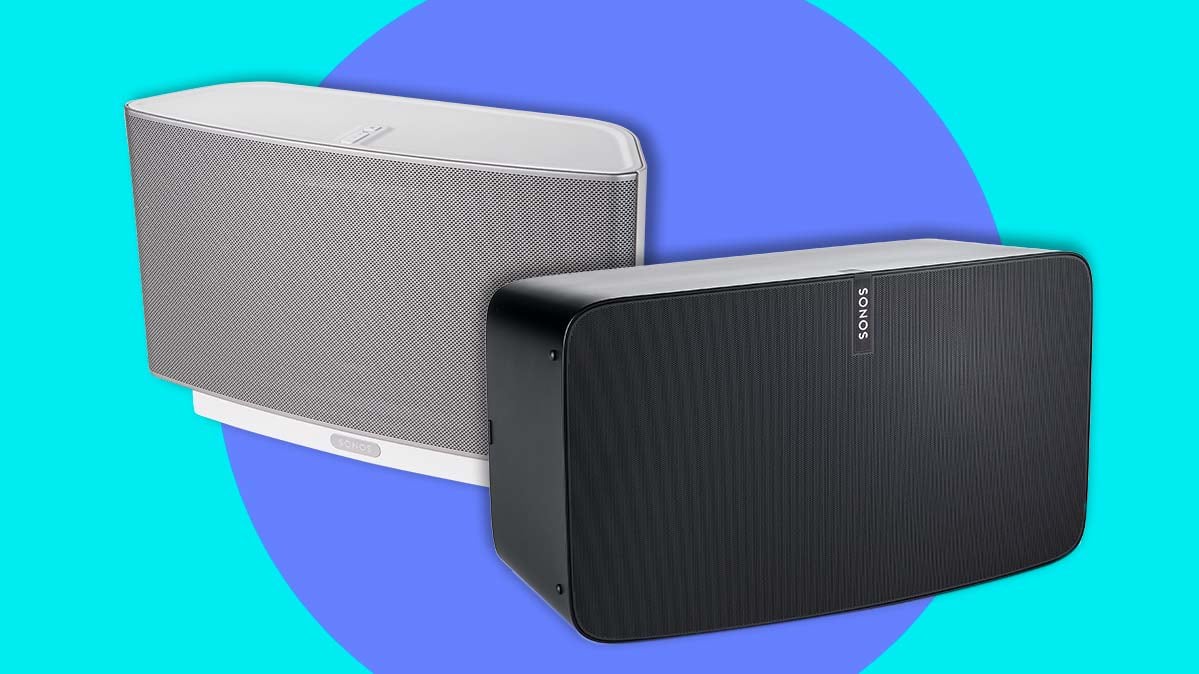 Speaker manufacturer Sonos has backed off its controversial recycling policy that required owners of older products to permanently disable their devices in exchange for a significant discount on a new Sonos speaker.
In a consumer-friendly reversal of its earlier position, Sonos will now offer a 30 percent discount to owners of previous-generation devices like the pre-2015 Play:5 speaker, the Zone Player, and the Connect:Amp without requiring them to disable the devices, a process called "bricking" in the tech world.
Consumers just have to enter the device's serial number on the company's website to get the discount. The products will continue to function, giving consumers the option of continuing to use them, giving them away, or recycling them through an approved e-waste recycler or returning them to the company with a prepaid shipping label.
"This is great news for consumers, who shouldn't have to brick their still-functioning older devices when they're ready for a new product," says Maureen Mahoney, policy analyst for Consumer Reports.

In December, Sonos announced a Trade Up program that offered a discount but only after the speaker was put into "recycle" mode. That started a 21-day countdown that would end with the speaker fully and irreversibly bricked.
Many consumers complained online about what they viewed as an example of planned obsolescence of expensive products, and some even called for a boycott of the company.
In late January, Sonos CEO Patrick Spence apologized for the blunder and pledged continued—albeit limited—support for its legacy models. "Rest assured that come May, when we end new software updates for our legacy products, they will continue to work as they do today," he wrote in a blog post on the company's site. "We are not bricking them, we are not forcing them into obsolescence, and we are not taking anything away." At that point, the company made no changes to the Trade Up program.

Despite Sonos's recent change of heart, speakers and devices that have already been put into recycle mode will remain bricked.
Continued Support for Older Devices
Sonos had said that it would stop delivering software updates to so-called legacy products like the first-generation Play:5 because the older devices lack the processor and memory capacity to run many new features. The company explained that it would continue to provide security updates and bug fixes for these previous-generation products.

Those older devices will no longer be able to work seamlessly on the same system as current Sonos models, however. Consumers who own newer Sonos models and legacy devices have two choices: They can forgo software updates for all their devices, newer and older, and just receive security updates, or they can split the older devices into a separate system, which will allow their newer devices to continue to receive updates. With that option, the older and newer speakers will no longer communicate directly with each other.
Sonos has also pledged to continue software updates of current and recent models for at least five years, which means that more recently discontinued models, like the Play:3 and Play:1, won't be affected by these changes and will continue to be supported for years to come. Owners of these models aren't eligible for the 30 percent discount.
Sonos speakers have been among the best performers in Consumer Reports' lab tests, with the newest-generation Play:5 and Sonos One SL wireless speakers and the Sonos Move and Sonos One smart speakers sitting near the top of the rankings in their respective categories.