When you shop through retailer links on our site, we may earn affiliate commissions. 100% of the fees we collect are used to support our nonprofit mission.
Learn more.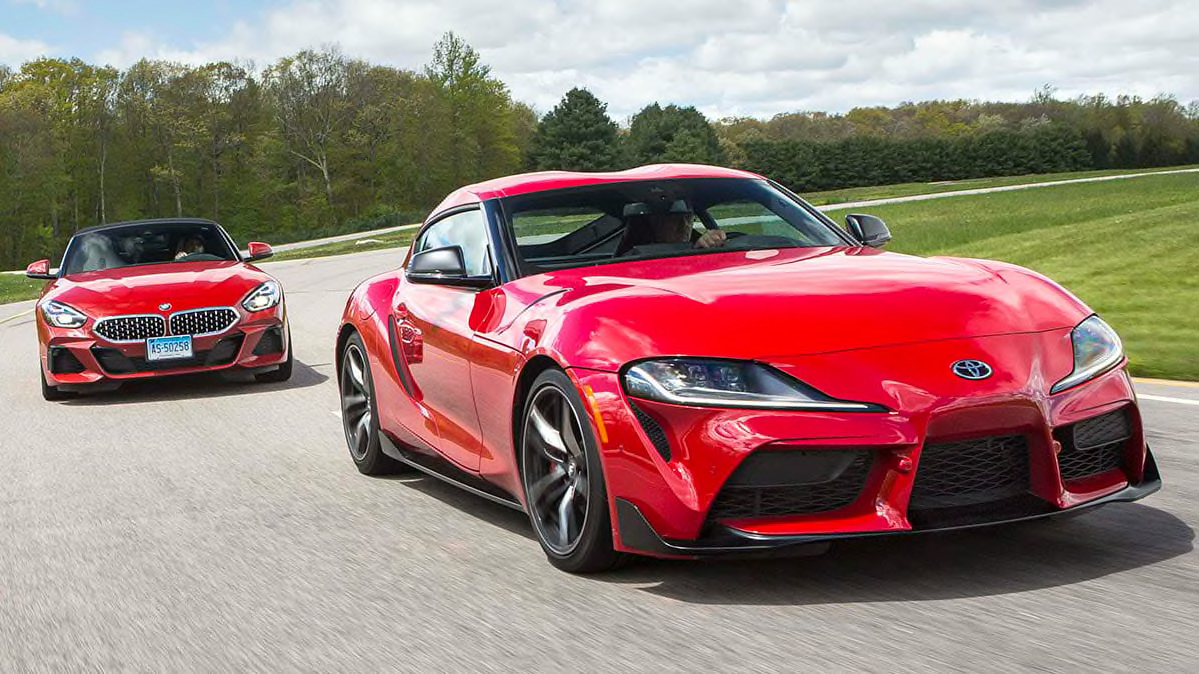 The Toyota Supra returns to the market after a two-decade absence with sharper reflexes, extroverted styling, advanced safety systems, and modern infotainment technology. This fifth-generation coupe is now more focused on being a great sports car. It's strictly a two-seater now, too.
The origin story for this latest Supra started as a partnership between Toyota and BMW to develop a shared sports car platform. BMW uses it for the recent Z4 roadster.
Each automaker uses the same platform and a version of a BMW powertrain: Toyota uses a 3.0-liter inline six-cylinder turbocharged engine here, paired with an eight-speed automatic transmission. (For its part, BMW offers the Z4 with a four-cylinder turbocharged engine, as well as the six.) Both cars are built in the same factory in Austria.
Once the core hardware was established, each automaker further developed and tuned their cars independently. The result is a pair of cars with very different personalities.
We were finishing our BMW Z4 road test when we had the opportunity to rent a pre-production Supra from Toyota. Based on our initial experience, the Supra is a better balanced car than the Bimmer. More than that, it is among the most thrilling cars we have experienced on the CR test track.
Below are our first impressions; below that is a taste of what we thought about the last Supra, way back in 1994.
What we drove: 2020 Toyota Supra 3.0 Premium
Powertrain: 335-hp, 3.0-liter inline six-cylinder turbocharged engine, eight-speed automatic transmission, rear-wheel drive
MSRP: $53,990
Options: $1,195 (Driver-assist package)
Destination fee: $930
Total cost: $56,115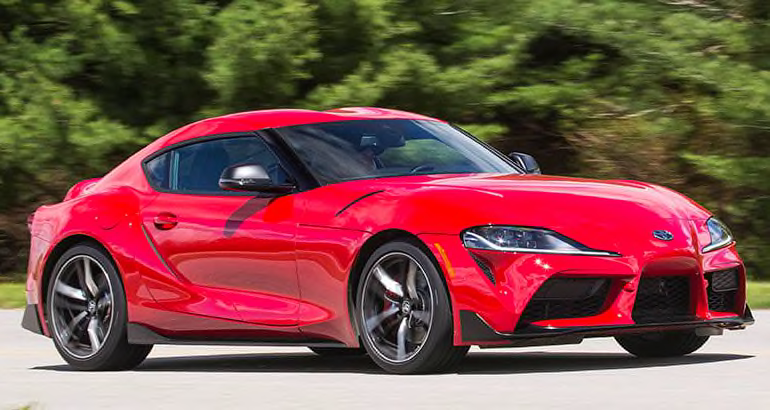 What We Like . . . So Far
Right from the first step on the throttle, the engine is impressive. On paper, the 335 hp it creates may seem mild, but the secret here is that the maximum torque output occurs quickly, at a low 1,600 rpm, giving acceleration a strong urgency. And it remains at full force—365 lb.-ft. of torque—through to 4,500 rpm.
That turbo engine is coupled to a smart eight-speed transmission, creating linear power that delivers thrust on demand. The power, and high-caliber fun, is readily available at any speed.
The transmission delivers smooth, quick shifts, and the paddles behind the steering wheel enable drivers to fully override the automated gear selection when desired, without removing their hands from the wheel.
Sure, we'd welcome experiencing a Supra with a manual transmission, but we understand why it won't be offered with one: The market is moving away from stick shifts. Don't let that deter you from considering the Supra.
We love the mechanical symphony that the Supra produces, with engaging engine and exhaust sounds when it revs. Engage its Sport mode and the revs rise, the sound gets amplified, the steering feels even heavier, and the transmission tends to downshift earlier. At that point, the exhaust gives a satisfying, race-car-like bark during downshifts.
Out on the CR test track, the Supra had impressively tenacious grip. The short wheelbase, wide tires, rock-solid platform, 50:50 weight distribution, and fine-tuned suspension combine for truly sublime handling. The Supra has a hint more body roll than the Z4 does, and its steering isn't as quick. However, the Supra is easy to race around the track with confidence, and its limits are quite impressive.
Our drivers unanimously agreed that the Supra is a more balanced and more engaging car than its topless mechanical cousin. In the right hands and the right place, the Supra is playful without intimidating drivers.
The interior reveals the BMW partnership, looking every bit like it came straight from one of the German automaker's cars, iDrive infotainment system and all. And that's great. The cabin has a sophisticated, upscale feel—but it's not quite as nice as the Z4's. It seems odd initially to see the BMW styling, graphics, and infotainment system, but anyone who has driven a Toyota recently will see this as a big plus. Toyota's infotainment systems tend to look dated, and the interiors often have disappointing elements, like hard plastics and small buttons.
The sculpted seats are comfortable, and they hold you in place well—key for a sports car. The torso bolsters adjust, enabling them to expand for larger drivers and snug up for track excursions. There is a padded, concave niche for the driver's right knee that makes the narrow cockpit much more livable than it otherwise would have been. This is proof that small, clever ideas can make a big difference.
Visibility is not ideal, but it is better than drivers might expect, particularly to the rear. That small window in the hatchback, flanked by thick pillars, provides a decent view out the back.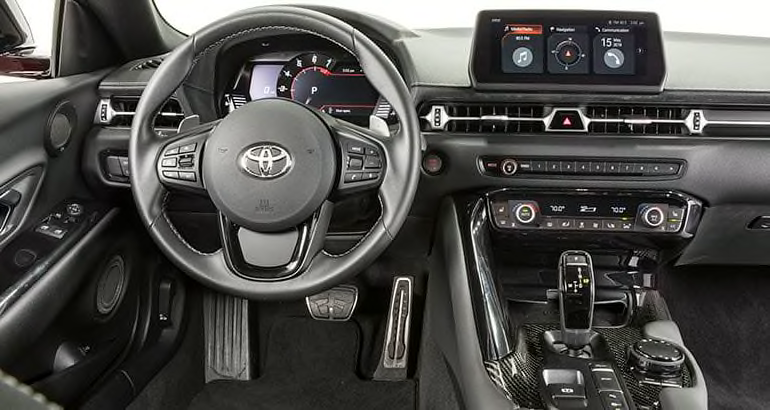 What We Don't Like
There is precious little to gripe about, especially once you accept that sports cars have inherent compromises.
For instance, getting in or out of the low-slung car favors the youthful. The door and center armrests are rather firm.
The ride is taut and busy, even on the highway. But the handling is so good that the payoff for the sports-car-typical ride is clear.
Visibility through the short glass is restricted but certainly workable. A greater nuisance is how unpleasant it is to have the windows down when driving at highway speeds, because that allows the wind to swirl and create an uncomfortable drone.
There is no sunroof. Instead, there are a couple of bumps in the roof to allow space for helmets. This has a practical benefit because it maximizes headroom and helps keep the car's weight low (powered glass panels are heavy), and it's also a nod to race cars.
What We'll Keep Our Eyes On
It is firmly established that the Supra is a hoot to play with. It impressed us on the track and delighted us on local jaunts, but we are interested in seeing how it is to live with on a daily basis for an extended period.
There is no question that the Supra is quick, with ferocious acceleration always a throttle squeeze away. We are eager to see how it compares in our formal track testing to its sports car rivals, the Z4, and the previous-generation Supra.
Once testing is complete, it may be telling to see how frequently the staff signs out the Supra. Our test fleet has more cars than we have drivers, so the number of miles logged on a car compared with those of other vehicles we own amounts to votes in a popularity contest. And right now, we are seeing that the Z4 is often shunned for more comfortable rides.
We very much look forward to buying our own Supra, once they go on sale this summer.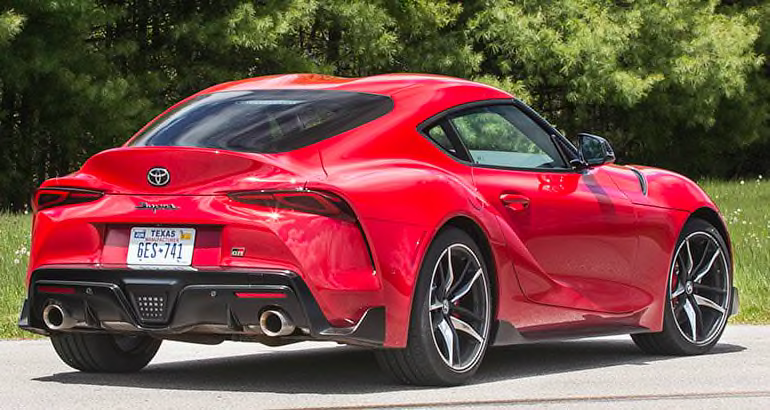 CR's 1994 Toyota Supra Road Test
Consumer Reports published its last Toyota Supra road test in the June 1994 magazine. The turbocharged test car cost $48,000—equivalent to over $80,000 in today's inflation-adjusted dollars. It raced 0-60 mph in 5.9 seconds, and it returned 24 mpg overall.
That fourth-generation Supra received our highest rating for acceleration, transmission, routine handling, emergency handling, and braking on a five-point scale. (Comparable ratings for the Acura Integra GS-R, Ford Mustang GT, and Toyota Celica GT in the same issue were above average but mixed.) Rear-seat comfort and the trunk received our lowest rating—common for the category. Ride was below average, as was the Mustang GT.
Here are few highlights from that report (PDF):
"The Supra Turbo didn't disappoint: It provided blistering acceleration, and it handily broke our records for stopping distance on dry pavement and for outright cornering grip on our skid pad."
"At our track, we had merely to point the Supra and shot it from corner to corner. Only the width of its body limited the speed through our avoidance maneuver. The steering is quick but lacks much feel. The ride is harsh and noisy."
"The Supra Turbo scored higher, overall, than any sports car we've tested, but its sole, relentless objective is to go very fast indeed."

The Supra Over the Years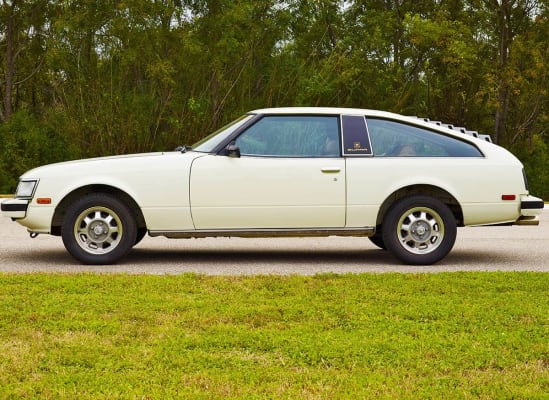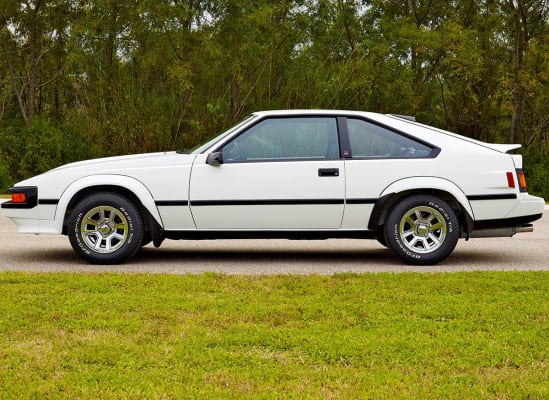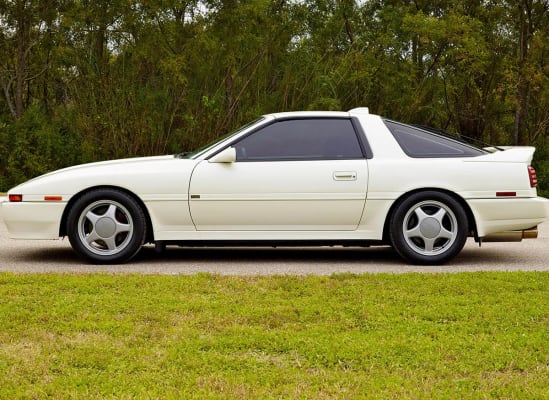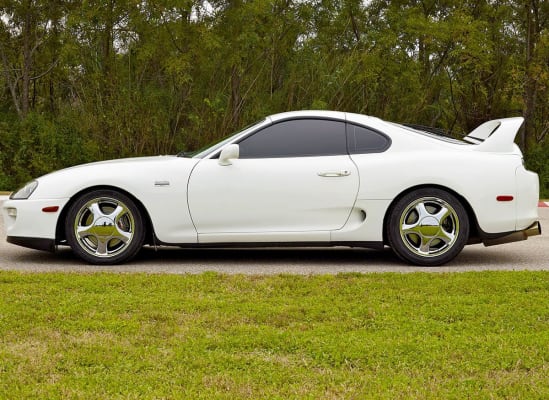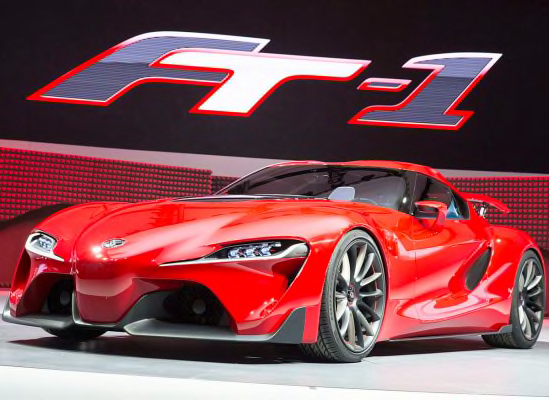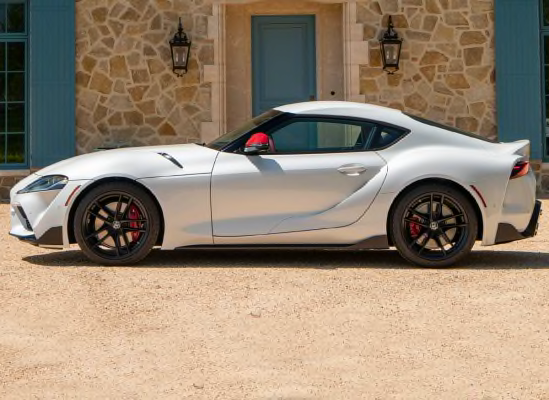 About the cars we rent: Consumer Reports tests only the cars that we purchase. We pay automakers on occasion to drive early or different versions of cars we ultimately buy (we don't borrow press cars free of charge, as many other publications do), but those impressions are never part of the 50-plus-evaluation regimen that we put our purchased cars through.