When you shop through retailer links on our site, we may earn affiliate commissions. 100% of the fees we collect are used to support our nonprofit mission.
Learn more.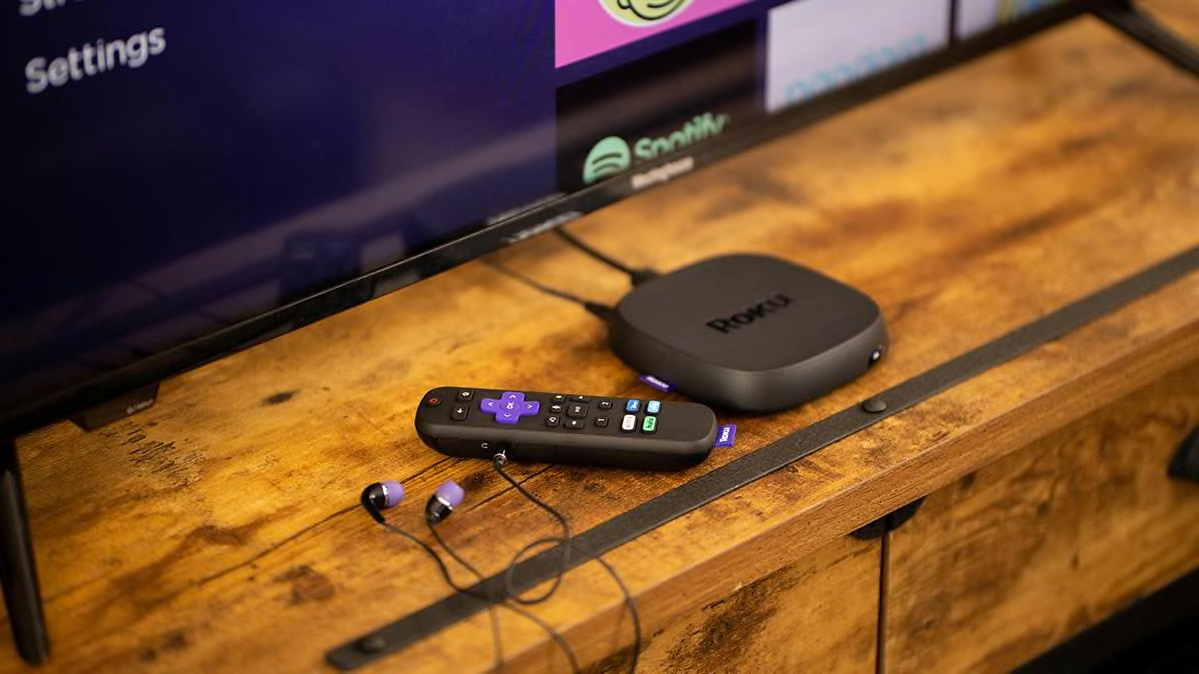 With more of us now using streaming video services during the COVID-19 pandemic—about three-quarters of all U.S. households subscribe to at least one streaming service, according to research from Parks Associates—you may be in the market for a new streaming device, such as an Amazon Fire TV Stick or Roku player.
There are a few reasons why you might want to spring for a new model, even if you already own a smart TV or streaming player. Your smart TV may not have access to a service you want to use. You may have an older model that doesn't support 4K videos with HDR. When done well, HDR can produce brighter, more vibrant, colorful images with deeper contrast, closer to what we see in real life. Or you just may want a model that offers better performance and faster access to apps and services.
The good news is there's no shortage of streaming media players from which to choose, with prices starting as low as $30 for a basic HD model.
And this is the time of year when the major streaming player brands typically launch new models, and begin to offer discounts on older players in time for Black Friday. In just the past few weeks, we've seen new models announced from Amazon, Google, and Roku.
If you're in the market for a new player, here are some details on the latest options. We'll be testing all of them soon, and adding them to our streaming media device ratings—which are available to digital members.
Amazon Fire TV Stick, Stick Lite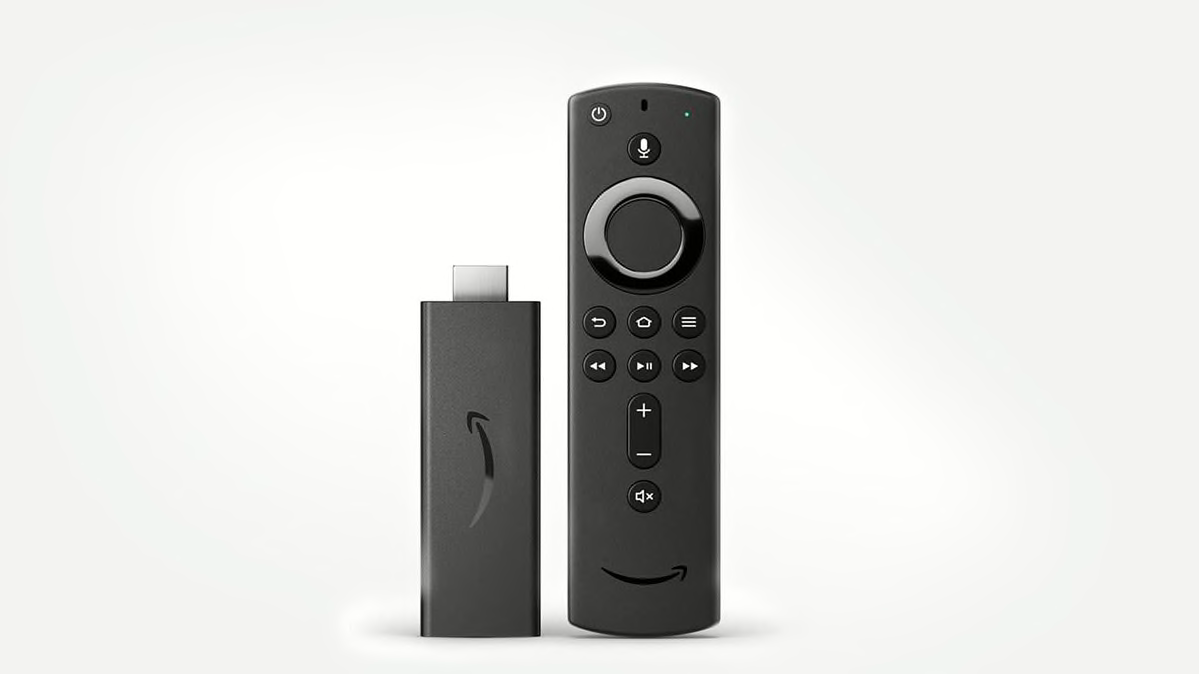 A few weeks ago, Amazon revamped its Fire TV streaming player line with two new models. The first is an updated Fire TV Stick, priced at $40. It gets a faster processor, plus support for both HDR and Dolby Atmos 3D audio, despite being limited to HD (1080p, not 4K) video. (The Fire TV Stick supports the HDR10, HDR10+, and HLG HDR formats.)
The player also comes with an updated voice-enabled remote control; in addition to working with Amazon's Alexa voice-powered digital assistant, it includes power, volume, and mute buttons that let you control a compatible TV, sound bar, or receiver.
There's also a new, cheaper HD model, dubbed the Fire TV Stick Lite, that costs $30. It doesn't have Dolby audio, and comes with a different remote without the TV controls. It, too, supports HDR, though not 4K video.
Amazon is also updating its Fire TV software, so that the home screen has better navigation, improved voice controls, and individual user profiles. While the new players are now available, the redesigned Fire TV experience will roll out later in the year.
Chromecast With Google TV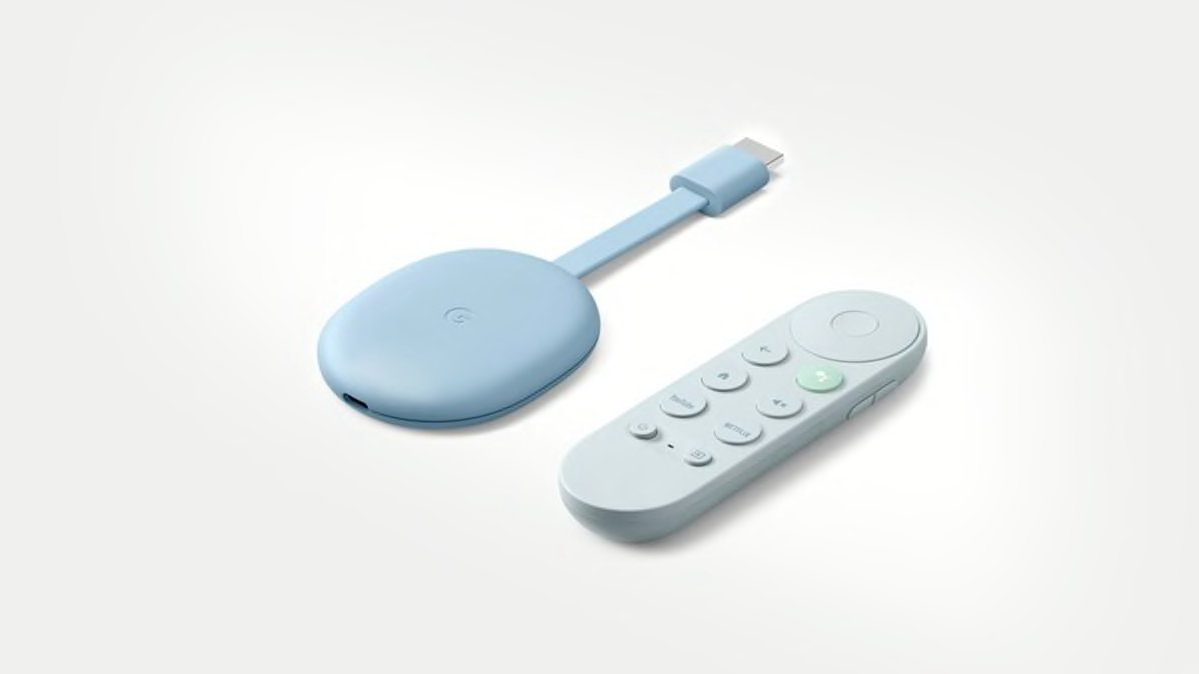 Perhaps the biggest change among all the new players can be found in the revamped Google Chromecast, which is now called Chromecast with Google TV. (Google will also be renaming its Android TV platform as Google TV later this year.) The player, which is available now for $50, is a 4K model that supports the HDR10, HDR10+, and Dolby Vision HDR formats.
One big difference with the new model is that it comes with a voice remote with a dedicated button for Google Assistant, the company's voice-powered digital assistant. Earlier versions of Chromecast lacked a remote control, so you had to use a smartphone or tablet to control the player.
Another change is that the Google TV home screen now organizes movies and TV shows from all of your favorite services in one place, so it's easier to find what to watch. Google says the new device, which comes in three color schemes—Snow (white), Sunrise (pink), and Sky (baby blue)—also offers better search, so you can now see if a movie or TV show is included in one of your services, or compare prices if it's available elsewhere.
Google still offers the "classic" Chromecast dongle, which costs $30. However, it's an HD player without 4K and HDR capability, and lacks a remote control and the new Google TV interface with all your content combined into a single screen.
New Roku Ultra
A few weeks ago, Roku announced an updated version of its flagship Roku Ultra player, but that news was a bit overshadowed by a new compact sound bar, called the Streambar, which includes built-in 4K streaming.
The new Roku Ultra, priced at $100, is the company's top 4K streaming media player. It boasts a few new features, including built-in Bluetooth for streaming music from mobile devices, and support for both Dolby Vision HDR and Dolby Atmos 3D sound. It also has an improved WiFi range, so the player can be placed farther away from your router than previous models.
The new Ultra is expected to be available within the next week or so; the Ultra model it's replacing has had its price reduced to $80.
The new Ultra comes with an enhanced Roku voice remote that has programmable personal shortcut buttons, plus a headphone jack for private listening. It also includes a set of Roku earphones, rather than the JBL earphones packaged with the earlier version.
It, too, has a remote finder feature that prompts the remote to emit a beep when a button on the player is pressed. And like other Roku models, the Ultra supports both Amazon Alexa and Google Assistant voice assistants.
The rest of Roku's streaming player lineup—including the Express, Premiere, and Roku Stick+—is being carried over. The Roku Streambar, which includes a built-in Roku 4K player, will sell for $130 when it becomes available in the next week or two.