When you shop through retailer links on our site, we may earn affiliate commissions. 100% of the fees we collect are used to support our nonprofit mission.
Learn more.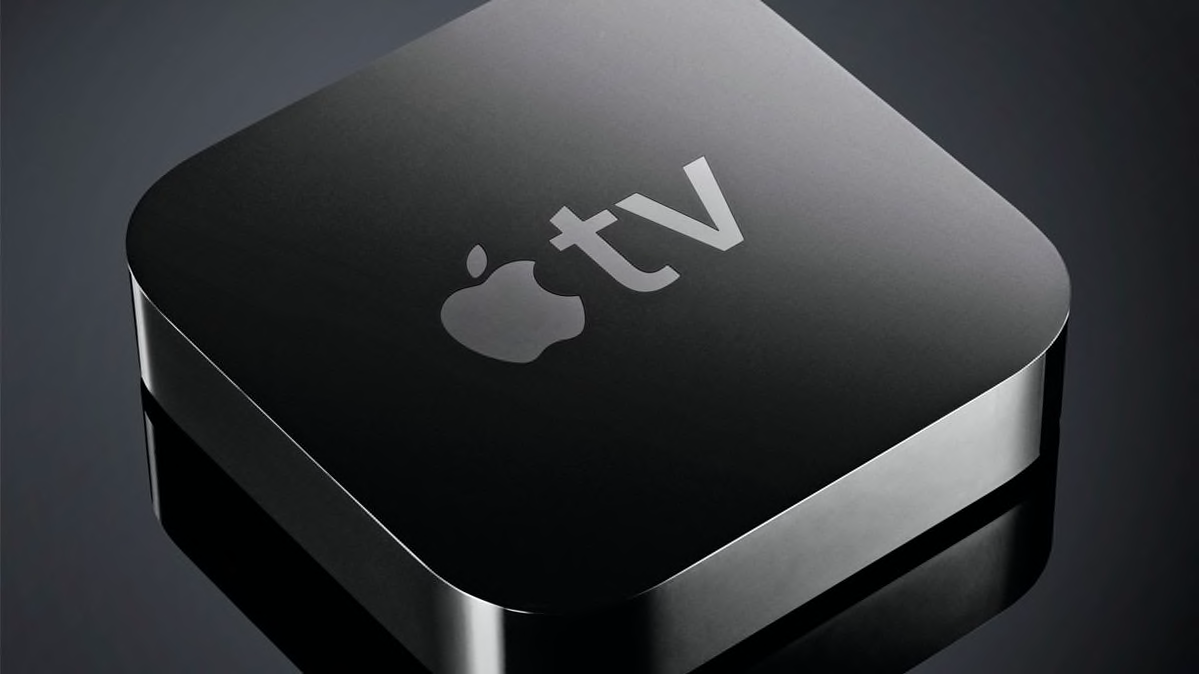 Joining an increasingly crowded market for streaming services, Apple is looking to carve out its own unique space with a new offering, called Apple TV+ that will feature original content from high-profile creators.
In addition, the company is starting a subscription option for Apple TV app users that will make it easy for them to subscribe to channels such as HBO and Showtime from a single app.
During a star-studded press event, which included appearances by guests ranging from Steven Spielberg to Oprah Winfrey, the company said it was also planning a new gaming service called Apple Arcade, introducing a new paid version of Apple News called Apple News+, and launching a new Apple Card credit card.
One thing the new TV service, called Apple TV+, isn't is a "Netflix killer," as it was described in some early reports.
"That's not what it is, and it never was," says Dan Rayburn, principal analyst at research firm Frost & Sullivan. "All of the Apple announcements today, including Apple TV+, are ways to further integrate people into the Apple ecosystem, and provide opportunities for Apple to sell more hardware."
There were rumors that Apple would offer its original content free of charge to users of Apple devices while having others pay, but instead it's all part of Apple TV+, an ad-free subscription service that will launch this fall at a yet-undisclosed price.
Beyond the new streaming service, perhaps the biggest news from today's event is that for the first time, you won't need an Apple TV device to get Apple content on your TV. Both the Apple TV and Apple TV+ apps will be available on non-Apple devices.
These devices will eventually include smart TVs from LG, Samsung, Sony, and Vizio, and Amazon Fire TV and Roku streaming media players. All these TV brands announced Apple AirPlay 2 compatibility this year at the CES 2019 electronics trade show.
Original Content, Plus Add-On Subscriptions
Unlike Amazon Prime and Netflix, which offer vast libraries of original and licensed content, Apple TV+ will have only original content. That will include TV series, movies, and documentaries, the company says.
Apple has earmarked $2 billion for video content this year. It used the press event to highlight both its roster of talent and some of its new shows. Hollywood celebrities in attendance included Orah Winfrey, director J.J. Abrams; actors Jennifer Aniston, Steve Carell, Jason Momoa, Reese Witherspoon, and Alfre Woodard; and songwriter Sara Bareilles, who performed a song.
The slate of high-profile shows already in the pipeline includes a reboot of Steven Spielberg's 1980s series "Amazing Stories"; a drama about a morning talk show, starring Witherspoon and Aniston; an untitled series from Damien Chazelle, director of "La La Land"; and a thriller from director M. Night Shyamalan. Oprah Winfrey will be creating a series of documentaries.
Apple already owns a few original shows, including "Planet of the Apps" and James Cordon's "Carpool Karaoke: The Series," which are currently available as part of an Apple Music subscription.
In addition, as part of an update to the Apple TV app, there will be a new service called Apple TV Channels, which works a lot like Amazon's Prime Video Channels. Launching in May, the service will offer one-click subscriptions to premium subscription channels, including CBS All Access, HBO, Showtime, and Starz.
All the content can be viewed through the app—you don't have leave it and log in to the other services—and content is available for viewing both online and offline.
The app will offer suggestions for shows and movies from more than 150 streaming apps, including Amazon Prime and Hulu, as well as pay-TV services including Charter/Spectrum, Optimum, and Suddenlink/Altice.
The new Apple News+ subscription service is offering access to 300 magazines, along with premium digital subscriptions to the Los Angeles Times and Wall Street Journal. The monthly fee for Apple News+ is $10, and the account can be shared among family members.
Who Should Sign Up?
Given that pricing hasn't been released, it's a bit hard to tell how Apple TV+ will fit into the growing number options now available to consumers. Frost & Sullivan's Rayburn thinks Apple will probably charge between $10 and $15 per month.
The content will be more limited than what's offered by other services, but if the shows appeal to you and they're refreshed regularly, that might not matter much—lots of people keep a subscription to HBO or Netflix for just a handful of favorite shows.
Initially, Apple will probably be reaching out to the same audience it always has: the 1.5 billion people who use its devices. However, now that the TV app is opening up to smart TVs and other companies' streaming players, you won't need to be part of Apple's fan base to consider signing on.
According to Rayburn, that's Apple's motivation in breaking with its tradition of keeping its platforms and hardware tied together.
"This gets Apple into the living room in a much bigger way," he says. "It opens up the Apple ecosystem to a larger potential market, who may then decide that the next phone or tablet they get should be from Apple."
We'll have more to say about the Apple TV+ service once it launches and we can see how it stacks up against the competition.