When you shop through retailer links on our site, we may earn affiliate commissions. 100% of the fees we collect are used to support our nonprofit mission.
Learn more.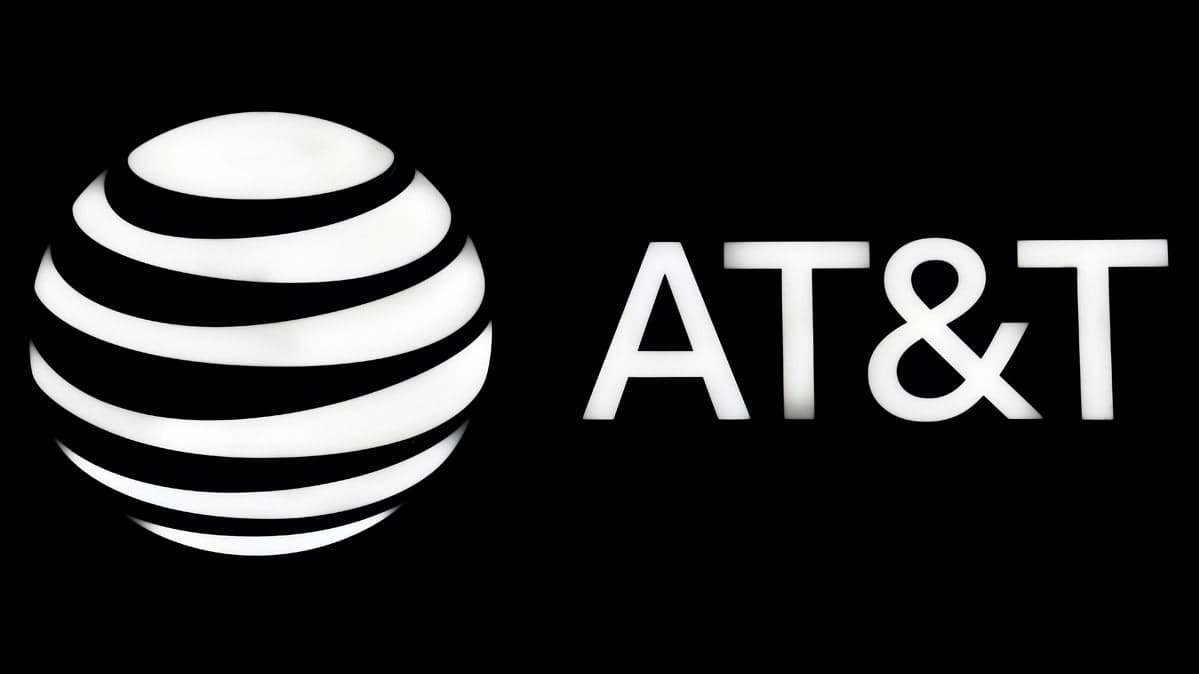 Ever since its launch back in late 2016, the DirecTV Now streaming service has seemed like a compelling alternative to a traditional pay-TV plan for cord-cutters looking to save money.
But with the news this week that parent AT&T is raising rates by $10 a month, cutting the number of plan options, and pulling some popular channels from the lineup, it's time to reconsider how good a deal DirecTV will be for new subscribers.
AT&T's moves come against a rapidly changing streaming landscape, as the cost of licensing content continues to rise and consumers face an escalating number of streaming options.
In addition to existing cable-like streaming services such as DirecTV Now, Hulu With Live TV, PlayStation Vue, Sling TV, and YouTube TV, consumers will soon be choosing among several new services from high-profile companies.
Apple, for example, is expected to unveil its new streaming service later this month, and both Disney and AT&T's WarnerMedia arm have new Netflix-style services prepping to launch by the end of the year.
The DirecTV Now price hike—the company's second in nine months—will take effect starting with the next billing cycle in April, and subscribers can already review through the new plans on DirecTV Now's website.

AT&T is also paring down the number of DirecTV Now packages offered to new subscribers, from five to just two. And several popular networks and channels will no longer be included.
If you're already a DirecTV Now subscriber, you get to keep your plan and channel lineup, though you, too, will be paying an additional $10 a month beginning next month.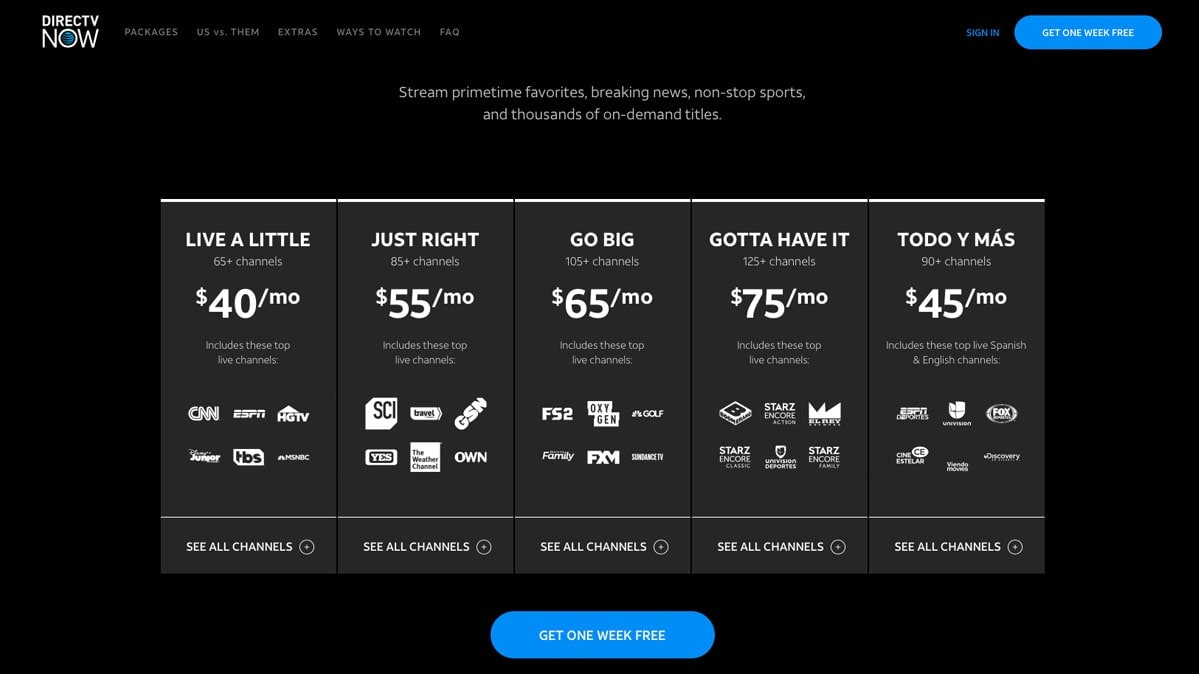 Why Costs Are Rising
All of the cable-style streaming services raised prices last year, as did Amazon Prime and Netflix. Dan Rayburn, principal analyst at media research firm Frost & Sullivan, says such price hikes are inevitable.
"What choice does AT&T really have, as content licensing costs continue to escalate?" he says. "These services cost a lot of money, which is why you see companies like AT&T buying content companies, such as Time Warner and HBO."
In addition, big telecommunications companies are juggling multiple streaming services, trying to avoid stepping on their own toes. AT&T could be raising prices partly in preparation for launching a Netflix-like service later this year, says Neil Barbour, associate research analyst at Kagan/S&P Global Market Intelligence. "AT&T's video-on-demand product is probably going to have a few price points that are friendly to cost-conscious consumers," he says. "So, it doesn't want to be competing with itself for that same base of customers with another lower-priced multichannel service."
AT&T also offers a low-priced, no-sports streaming service, AT&T Watch. For just $15 a month you can get about 35 cable channels—including many of those that are no longer included in DirecTV Now.
"The whole industry is looking for ways to provide customers with the mix of channel options they want at the best possible price," an AT&T spokesperson told Consumer Reports by email, adding that both new packages "provide slimmer, quality-driven content lineups at a competitive price."
In an earnings call to analysts in late January, the company reported losing 14 percent of its DirecTV Now subscribers in the fourth quarter, largely because a half-million customers on low-cost promotions left the service once their deals ended.
How Do the New Plans Stack Up?
With the revised plans, new DirecTV Now subscribers can choose between two options. The cheaper, $50-a-month DirecTV Now Plus has about 40 channels, and the $70-a-month DirecTV Now Max has about 50 channels, plus Cinemax and a number of sports channels, including regional sports.
Both plans now also include HBO, which could be a real draw for some consumers—though under previous plans you were able to add that option for just $5 more a month. (AT&T now owns HBO as a result of its acquisition of Time Warner.)
Though consumers will get HBO included, DirecTV is trimming several other popular channels from the new plans, though they still appear in the plans available to earlier subscribers. Channels being dropped include A+E Networks, AMC Networks, Discovery Communications, and Viacom.
That means no "Storage Wars, no "The Walking Dead," no "Property Brothers," and no "The Daily Show."
It's not unusual for services to reconfigure their plans after they launch, says Brett Sappington, senior director of research at Parks Associates. "Rival [streaming] service Sling TV has had several iterations of its service, including a recent price change to make Sling Blue and Sling Orange the same $25 per month price."
So, how do the new DirecTV plans compare with its competitors' plans?
For one, the entry-level package is now among the priciest on the market. Hulu With Live TV offers about 50 channels, plus a cloud DVR, for $40 a month. Adding HBO and Showtime costs an additional $15 and $9 a month, respectively. Two people can use the service at the same time.
With YouTube TV, you get about 60 channels for $40 a month, plus three simultaneous users and a cloud DVR. Right now you can add Showtime for $11 a month, but not HBO. Sling TV has cheaper Orange and Blue plans, but the combined $40-a-month plan—the price after a three-month promotional rate expires—gets you about 50 channels, plus a cloud DVR and up to four simultaneous users. You can add HBO for $15 a month and Showtime for $10.
The channels being dropped from DirecTV Now are often available in packages from other services. Hulu has AMC and Discovery channels but not A&E and Viacom. Sling TV has all four networks, but some Viacom stations are part of add-on packs, which cost $5 more a month. YouTube TV has AMC but is missing A&E, Discovery, and Viacom right now.
However, channel lineups can change at any time, on any service.
Could Pay TV Make a Comeback?
For consumers trying to save money on entertainment, rising prices for streaming services could renew the appeal of traditional options—even though cable TV fees are rising, too.
"These services were initially pitched as cheaper alternatives, but prices are getting too high to be considered cheap. That may make traditional TV plans more compelling," says Frost & Sullivan's Rayburn.
That's especially true for consumers who bundle together internet service, TV, and a phone from a single provider.
"If you're paying $140 a month for a triple-play bundle, your TV services may only cost you $50 a month," Rayburn says. That means that cable TV could actually be the low-cost option.