Video Streaming Services That Let You Cut Cable TV
Services like Hulu + Live TV, Sling TV, and YouTube TV try to replicate cable TV with lower monthly bills—but prices are rising
When you shop through retailer links on our site, we may earn affiliate commissions. 100% of the fees we collect are used to support our nonprofit mission. Learn more. While some streaming services, such as Apple TV+, HBO Max, and Netflix, are really designed to be additions to the channels you get with a pay TV service, a number of streaming services are designed to let you cut the cord on a traditional pay TV package by giving you access to familiar channels.
These include a few streaming services from AT&T—soon to be rebranded DirecTV Stream—plus the sports-focused FuboTV, Hulu + Live TV, Sling TV, and Google's YouTube TV. All combine at least a few live local channels with a smattering of cable networks, at prices that typically range from about $35 to $70 a month. Most services let you add extra genre-based channel packs, plus premium networks such as HBO Max or Showtime, for an additional monthly fee.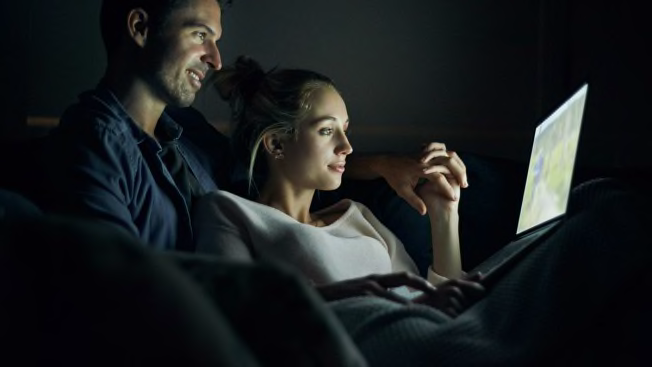 The content can vary by region, especially when it comes to local channels. So before signing up, you should go to each company's website, plug in your ZIP code, and see what's available in your area. In general, video streaming services have been adding more local broadcast channels, such as ABC and CBS, but these are not always available in smaller communities.
AT&T TV Now/AT&T TV (DirecTV Stream)
Monthly bill: $70 to $140
What you get: Depending on the service, plans start at about $70 a month for a mix of live TV stations and cable channels. But major changes are afoot: AT&T and the private equity firm TPG are spinning off AT&T's TV/video businesses, including DirecTV, U-verse, and AT&T TV, into a new company called New DirecTV. AT&T will have a 70 percent interest; TPG will hold a 30 percent stake.
The new HBO Max service, however, is not part of the deal. It will remain part of WarnerMedia, which recently announced it would be merging with Discovery to form a new stand-alone company that hasn't been given a name yet.
DirecTV will continue to be the company's satellite TV business, while the streaming services, including AT&T TV Now and AT&T TV, will be folded into a single brand called DirecTV Stream. AT&T has stopped offering AT&T TV Now service to new subscribers. (Current AT&T TV Now subscribers can keep their plans.)
Subscribers to DirecTV Stream will have the choice of using a set-top box of their own choosing (such as an Apple TV or Roku) or an AT&T Android streaming player, which costs $5 a month for 24 months. Plans start at $70 a month for a more basic package with about 65 channels and go up to $140 a month for a package with about 140 channels, including regional sports networks and Cinemax, HBO Max, Showtime, and Starz premium channels.
All plans come with a free cloud DVR and 20 hours of storage, but you can upgrade to an unlimited plan for $10 extra a month.
What you don't get: Some local channels and regional sports networks aren't available in all markets or in the most basic plan. And some channels, such as DIY Network, FXM (the FX movie channel), Nick Jr., Oxygen, and the Smithsonian Channel, are available only in the pricier plans.
Sign up: AT&T TV Now, AT&T TV
Monthly bill: $65 to $80
What you get: This sports-centric service, among the first to support 4K videos with HDR, offers a mix of live and on-demand channels from broadcast networks (ABC, CBS, Fox, and NBC in most markets); cable channels (AMC, Bravo, Discovery, FX, HGTV, Syfy, and TLC); and sports networks (BeIn Sports, FS1, Golf Channel, MSG, and SNY) and NBA TV). The service also now has ESPN (ESPN, ESPN 2, and ESPN 3, plus the SEC and ACC networks in certain markets), which had been noticeably lackluster for a sports-oriented service.
With the addition of TNT and TBS from Turner, you also get NBA and NCAA basketball, Major League Baseball, and PGA golf, plus a robust roster of regional sports networks for local-team action, including MLB and NHL games. However, these stations are currently missing because of a spat with WarnerMedia. (See "What You Don't Get," below.) The service comes with a free cloud DVR plus a 72-hour "look back" feature that lets you replay most programs that appeared in the previous three days.
Perhaps more than any other service, Fubo has continually rejiggered its plans and channel lineups. The most recent move is to kill the $85-per-month Ultra plan and replace it with an $80 Elite plan. Essentially, you get the basic Fubo Starter plan (see below), plus the 45 extra entertainment channels in the $8-a-month Fubo Extra add-on, a cloud DVR with 1,000 hours of storage, and access for up to 10 users at the same time at home.
Fubo's basic package is now the Starter plan, with about 115 channels, a cloud DVR with 250 hours of storage, and three simultaneous users, for $65 a month. Stepping up to the $70-a-month Pro plan gets you 1,000 hours of DVR storage and unlimited users. There's also a $33-a-month Latino Quarterly package with 32 Spanish-language programs, 250 hours of cloud storage, and three users at a time.
Fubo offers several add-on plans. These include a three-user Family Share option, for $6 per month, and Unlimited Screens, which costs $10 a month. A 1,000-hour DVR add-on costs $17 a month, so those with a Starter plan would do better upgrading to the Pro package.
In corporate news, FuboTV completed a merger with the FaceBank Group, a celebrity- and sports-focused virtual entertainment company. As a result, FuboTV is now a wholly owned subsidiary of FaceBank, which in turn has been renamed FuboTV.
The company is also making a foray into the sports betting world, first with its acquisition of Balto Sports—a California-based fantasy-sports startup—at the end of last year, and now with a planned acquisition of Vigtory, a sports betting and interactive game company.
What you don't get: Fubo recently dropped six A+E Networks channels: A&E, History Channel, Vice TV, Lifetime, Lifetime Movie Network, and themFYI Channel. FuboTV's biggest missing elements are Fox regional sports networks and the Yes Network, home to Yankees games.
Previously, it dropped Turner Networks channels, including Cartoon Network, CNN, TBS, TCM, and TNT. The loss of TBS and TNT, which show MLB and NBA games, could be tough news for many users of a sports-centric service.
Additionally, it looks like new subscribers to Fubo's plans won't get an MLB, NBA, and NHL channel as part of the package. Instead, it will be available either as part of the $8 Fubo Extra add-on package, which now costs $2 more per month than previously.
Sign up: FuboTV
Monthly bill: $65
What you get: Hulu + Live TV offers about 75 channels, including the major broadcast channels—ABC, CBS, Fox, and NBC—in a growing number of markets. You also get cable channels such as A&E, the Cartoon Network, CNN, Disney, Fox News, FX, TBS, and TNT, among others. The lineup includes CBS Sports, ESPN, and Fox Sports, plus some regional sports networks.
Hulu recently reached a deal with Discovery to keep several Discovery channels on its service. These include Food Network, HGTV, and TLC, but not "90 Day Fiancé" and "Fixer Upper," which are on the company's Discovery+ service.
As part of an earlier renewal deal with ViacomCBS, Hulu has added 14 new channels to its Hulu + Live TV service. These are BET, Comedy Central, MTV, Nickelodeon, Paramount Network, VH1, CMT, Nick Jr., TV Land, BET Her, MTV2, NickToons, TeenNick, and MTV Classic.
But Hulu + Live TV Now costs more—$65 per month—because of a price hike in December. That's almost a year since the price jumped from $45 to $55 per month.
The service has ads in the Hulu video-on-demand part of the bundle. To go ad-free, you now have to pay $71 per month.
The basic service lets you create six separate profiles—though only two people can use the service at a time—and includes a cloud DVR with 50 hours of recording time. Both plans combine everything you get with the regular Hulu service with the additional channels available on Hulu + Live TV.
There are a number of add-on options. For example, a bundle with an enhanced cloud DVR with 200 hours of storage, the ability to fast-forward through ads in recorded programs, and unlimited simultaneous users at home costs $15 per month. An entertainment add-on costs $8 more a month, a sports package is $10 extra a month, and a package with Spanish-language programming is $5 more a month.
Hulu + Live TV is now widely supported on streaming players, some smart TVs, PlayStation and Xbox game consoles, and Android and iOS mobile devices. You can use voice commands on Amazon Alexa-powered devices to watch shows on Hulu.
What you don't get: Now that it has a deal to get missing ViacomCBS channels, the service is mainly missing AMC, BBC America, MLB Network, NBA TV, NFL Network, and PBS.
Sign up: Hulu + Live TV
Monthly bill: $35 and up
What you get: Sling has raised prices $5 per month for new subscribers. The Orange package now costs $35 and includes about 30 cable channels but no broadcast TV. It supports one user at a time. Sling Blue, also $35, supports three users and has a different mix of about 40 channels, including some local broadcasts—but not ABC and CBS—and regional sports. (Among other differences, Sling Orange includes ESPN.) A combined plan costs $50, up from $45.
Thanks to a one-year price guarantee instituted in 2020, existing customers had been able to keep their current price, but it went up starting in August.
Sling TV also increased prices for its themed add-on packages, though only by $1 per month. For example, Sports Extra now costs $11 per month instead of $10, and Comedy Extra, Kids Extra, News Extra, Lifestyle Extra, and Hollywood Extra now cost $6 per month each, up from $5 per month extra.
The good news is that Sling has beefed up its cloud DVR. Everyone now gets 50 hours of free DVR storage, up from 10 hours. You can also get 200 hours of storage—up from 50 hours—for $5 per month with the DVR Plus add-on.
Among the latest news is that the company has updated its app, at first for Amazon Fire TV, but it will be rolled out to other devices later this year. It has a new home screen, an updated guide, and a dedicated DVR tab for recorded shows. There's also a new "watch from the beginning" button for videos.
Sling TV also includes a new sports betting information channel from DraftKings. Rolling out first on Dish's Hopper DVR, Sling customers will eventually be able to access the DraftKings app to view betting odds, watch fantasy contests, and even make bets with DraftKings right from their TV.
Sling has a number of add-on packs for genres such as news, sports, comedy, kids, lifestyles, and Hollywood starting at $6 a month. A Total TV Deal bundles all the extra packs, plus the extended cloud DVR, for $21 a month.
Sling also has a number of channels that can be purchased without a Sling TV subscription, including CuriosityStream, $6 per month; Showtime, $10 a month; NBA League Pass, $29; and NBA Team Pass, a separate plan that lets you get out-of-market games for a single NBA team for $18 monthly on top of a Sling Orange, Sling Blue, and/or Spanish-language services plan.
Sling TV typically has a few promotions going on at any time, such as the first month for $10, plus 200 hours of free DVR service.
What you don't get: You can get Fox and NBC in some markets, but ABC and CBS are still missing from both plans. And Sling doesn't offer HBO Max. Also, Sling subscribers outside of several major markets can no longer get NBC on-demand channels. Sling had provided on-demand NBC channels in markets where the live NBC channel wasn't available.
This affects all Sling TV subscribers who don't live in Boston, Chicago, Dallas/Ft. Worth, Hartford/New Haven, Los Angeles, Miami/Ft. Lauderdale, New York, Philadelphia, San Diego, San Francisco/Oakland/San Jose, or Washington, D.C. Sling is recommending that these subscribers try using an antenna to receive local NBC broadcasts.
Sign up: Sling TV
Monthly bill: $10 and up
Note: T-Mobile pulled the plug on its fledgling low-cost tiered service at the end of April and is instead offering $10-a-month discounts on two other services, Philo and YouTube TV. Those who subscribe to T-Mobile Live will be able to pay $55 rather than $65 a month for YouTube TV, while TVision Vibe customers can get Philo for $10 instead of $20 a month. Philo is a skinny TV service that lacks local channels, while YouTube TV is a cable-replacement service with both local and cable channels. The deals are available to all T-Mobile and Sprint postpaid wireless customers.
T-Mobile says it will continue to sell the TVision Hub, a $50 Android-based streaming media device.
Sign up: T-Mobile TVision

What you get: YouTube TV offers access to more than 85 channels, including all the major local networks, plus the original programming on YouTube Premium. It has a nice selection of channels, including AMC, Bravo, Disney, ESPN, FX, Fox News, Fox Sports, MSNBC, National Geographic, Turner, USA, and some regional sports networks. You also get access to the original programming on YouTube Premium, usually $10 per month.
It has a cloud DVR with unlimited storage and allows up to three simultaneous users and six individual accounts. And thanks to a recent expansion, the service is available in most national markets.
But the company hiked its monthly price from $50 to $65, following last year's jump from $40 to $50 per month. The move came as YouTube TV finally reached a deal with ViacomCBS to bring eight of its channels—BET, CMT, Comedy Central, MTV, Nickelodeon, Paramount Network, TV Land, and VH1—to the service. BET Her, MTV2, MTV Classic, Nick Jr., NickToons, and TeenNick will be added later.
The company has also reached a deal with WarnerMedia that will let YouTube TV subscribers get HBO Max service as part of a bundle. The service also lets you add premium cable channels, such as Showtime and Starz, and others, such as CuriosityStream and AMC Premiere, for additional monthly fees.
YouTube is also reportedly interested in acquiring the rights to NFL Sunday Ticket when its contract with DirecTV expires after the 2021 to 2022 season.
This summer, Google unveiled a new 4K Plus bundle—a $20-per-month add-on to the regular service. Benefits include 4K video support with the ability to search for 4K titles, the ability to watch content saved to your DVR offline on the Android and iOS apps, and unlimited streams from home. However, new users can get a one-month free trial and then a price of $10 per month for a year before the price goes up.
What you don't get: Now that YouTube TV has reached a deal with ViacomCBS and WarnerMedia (for HBO and HBO Max), it has filled its biggest content holes, though it still lacks A&E, DIY Network, History Channel, and Lifetime.
For sports fans, YouTube TV did reach a deal with Sinclair to keep 19 of the 21 Fox regional sports networks on its service, but Fox Sports Prime Ticket and Fox Sports West aren't part of it. And Yankees fans have lost the Yes Network (a deal-breaker in my house).
Also, the YouTube TV app has been removed from Roku's channel store as the companies try to hammer out a new agreement. Roku users who already have the YouTube TV app can continue to use it, but new customers can't access it on Roku. However, Google recently made YouTube TV available within the main YouTube app, since its agreement with Roku for that app runs through December 2021.
Sign up: YouTubeTV
Streaming Devices to Consider