When you shop through retailer links on our site, we may earn affiliate commissions. 100% of the fees we collect are used to support our nonprofit mission.
Learn more.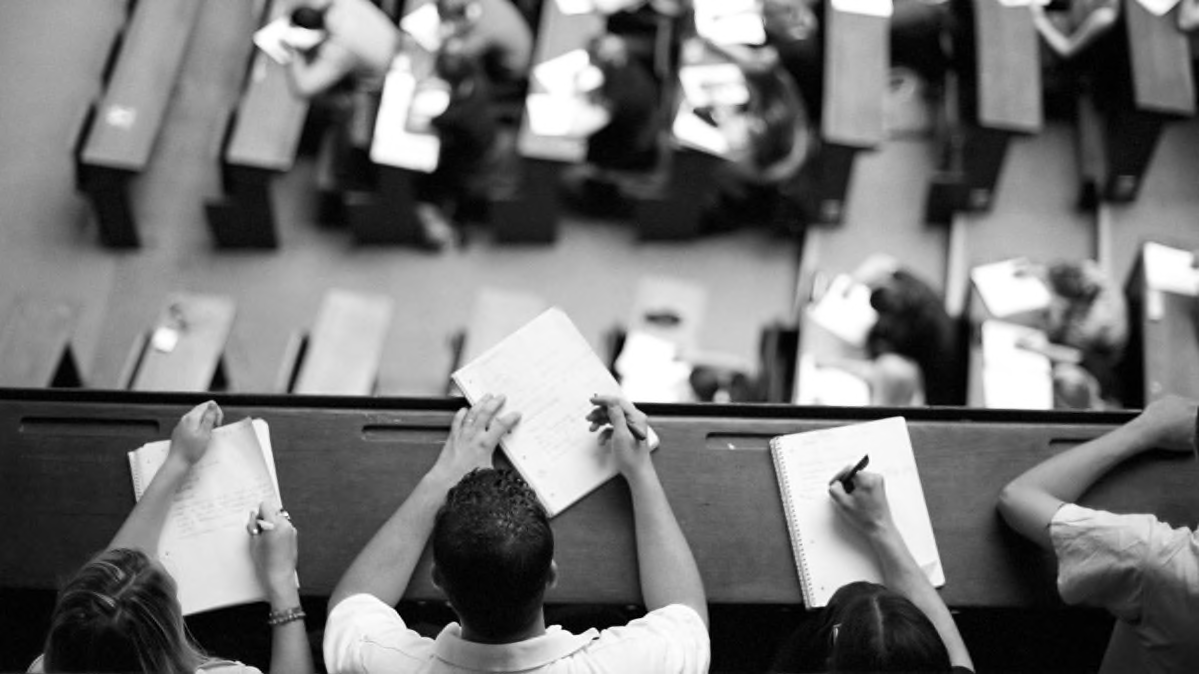 When you're considering which college to attend, it's more critical than ever to find out how well graduates of that school do.
That's because the Trump administration is changing the rules on how responsible colleges should be for student outcomes.
One proposal, announced Friday by the Department of Education, would rescind an Obama-era rule that punished for-profit schools that left students riddled with debt and unable to find a job in the field they were trained for.
Called the gainful employment rule, it governed programs at for-profit colleges and non-degree certificate programs at traditional colleges and universities. Such programs cover a wide range of training, from culinary arts and cosmetology to certification for nurses and dental assistants.
If these vocational-type programs left students with too much debt relative to their earnings for several years in a row, the school could be cut off from federal financial-aid funds, effectively shutting them down.
More on Paying for College
While rescinding that rule, the Department of Education is also proposing to require all colleges—both for-profit and nonprofit—to spell out more clearly just how well their students do financially after graduation. This would include information on the debt and earnings of students based on what subject they major in or degree they earn.
"Students deserve useful and relevant data when making important decisions about their education post-high school," Secretary of Education Betsy DeVoss said in a statement. "That's why instead of targeting schools simply by their tax status, this administration is working to ensure students have transparent, meaningful information about all colleges and all programs."
The stakes are high. Americans owe more than $1.5 trillion in student loans. Students and their parents are borrowing more than ever to go to college. The average amount that grads borrow for a four-year degree is almost $30,000, and parent borrowing of federal loans is about $34,000, according to a recent analysis of federal student loan data by Mark Kantrowitz, publisher and vice president of research at Savingforcollege.com.
"Families are increasingly seeking not just information about the real cost of college but also about outcomes," says Kantrowitz. "They want to know about pitfalls to avoid and the return on investment. Providing better data helps, but colleges should also have minimal performance standards."
Consumer advocates say that rescinding the gainful employment rule puts the burden on students to figure out beforehand how well they might do. It also means schools that don't prepare their grads for appropriate jobs will not be held accountable for poor outcomes, they contend.
That could make these kinds of schools less fearful of using aggressive marketing tactics to recruit students, says Suzanne Martindale, a senior attorney at Consumers Union, the advocacy division of Consumer Reports.
Martindale says a slew of state and federal investigations in recent years have uncovered many for-profit colleges engaging in aggressive marketing to prospective students, using inflated graduation and job-placement rates to induce them into paying top dollar for their education.
Last year, the Department of Education issued a report that found more than 800 programs failed to meet the accountability standards set by the gainful employment rules. For-profit schools account for a fraction of college students, but attendees have much higher debt loads and are much more likely to default on their debt.
"Without an enforceable regulation setting minimum standards for quality, bad schools will continue to aggressively market programs with deceptive promises, charge high tuition, and put students into debt and have little reason to worry about getting caught, knowing that they'll keep getting taxpayer funds," Martindale says.
The gainful employment rule change comes on the heels of a Department of Education proposal earlier this month to scale back another Obama-era rule aimed at helping students get their loans erased if they say their college defrauded them.
Education Secretary DeVos says those regulations put too much burden on schools. Instead, DeVos says students will be better served by a plan to beef up its College Scorecard, an online tool where you can find data on average debt and earnings after graduation at all U.S. colleges.
The Department of Education wants schools to publish data on individual degree programs and majors, which is more meaningful than having that information about graduates of a school overall.
Still, some consumer advocates are skeptical that even a more robust College Scorecard can replace the strict reporting requirements of the gainful employment rule, especially because colleges are self-reporting the data provided for the online tool.
"More information for students is helpful when they're evaluating their options, but there are still serious obstacles to getting students the quality information they need," says Reid Setzer, government affairs director for Young Invincibles, a nonprofit that advocates on financial security issues for young adults.
How to Evaluate a College
When you're considering a college, particularly a for-profit school and career-training program, take these steps to help ensure it provides good value.
Check the school's track record. Most for-profit schools charge higher tuition than comparable programs at community colleges and public universities. That means their students can carry significantly more debt, and research shows that people who attend for-profit schools are much more likely to default on their loans.
You should comparison shop before you enroll, and consider less expensive programs at community colleges and public schools. Go to the Education Department's College Scorecard website to check graduation rates, average cost, average student debt, and salaries of graduates of all private, public, and for-profit schools that receive federal financial aid.
"Students should consider a college program's cost, graduation rates, and average debt at graduation before choosing a college," says Kantrowitz of Savingforcollege.com. "If student loan debt exceeds the annual income after graduation, they should choose a different college."
Research complaints. A simple Google search of the school name and "complaint" or "lawsuit" can show whether a school is being investigated for deceptive marketing practices or reveal other problems. You can check for formal complaints with your local Better Business Bureau and through the Consumer Financial Protection Bureau's Paying for College site. State attorneys general may have information about lawsuits on their sites. Find your state AG here.
Beware a hard sell. School recruiters for career-education programs often pressure students into enrolling. If that happens, you should go elsewhere.
"If they're making lofty promises and trying to get you to sign up quickly without reviewing financial aid and debt information, it could be a warning sign that the school cares more about getting your money than giving you an education," says Martindale of Consumers Union.