When you shop through retailer links on our site, we may earn affiliate commissions. 100% of the fees we collect are used to support our nonprofit mission.
Learn more.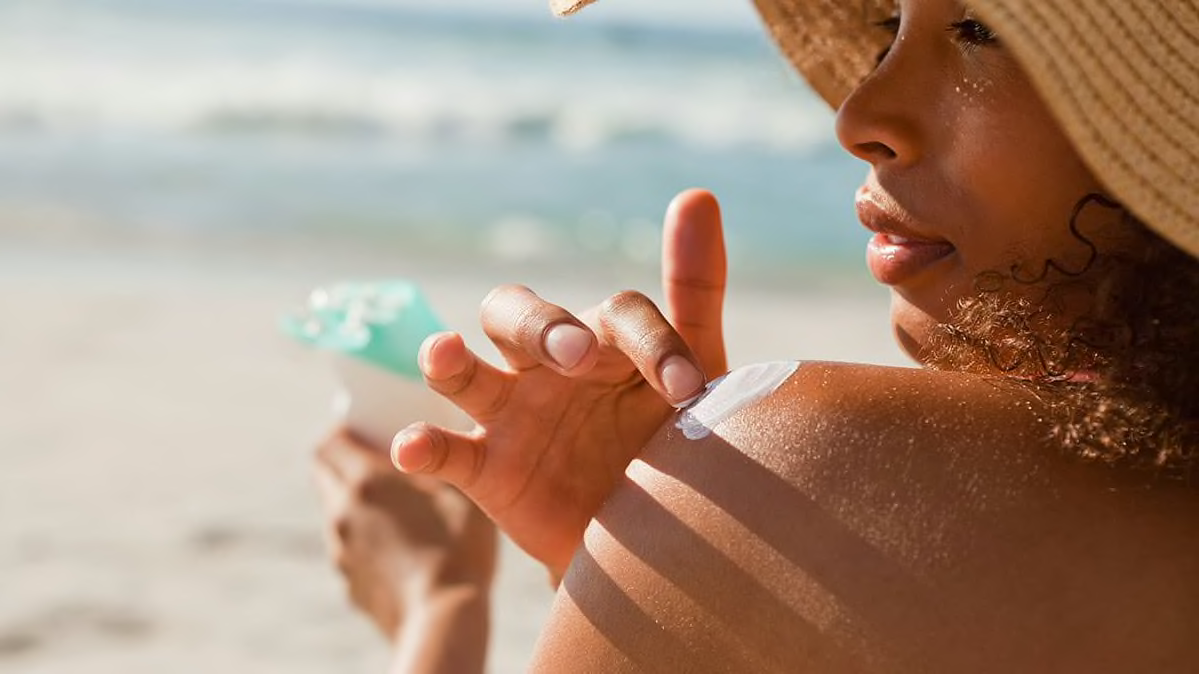 The Food and Drug Administration announced Tuesday that it's going to be more closely scrutinizing products that claim to protect you from the sun. This includes calling out what FDA Commissioner Scott Gottlieb, M.D., refers to as "unscrupulous" companies that market products carrying unproven claims.
In addition to cracking down on four supplements that claim to protect skin from the sun, the FDA also released new guidelines to help sunscreen companies evaluate new ingredients and ensure their products are safe and effective. In a statement, Gottlieb said that the agency is going "to address sunscreen dosage forms and the effectiveness of various SPF values."
For several years in a row, Consumer Reports has found that for many sunscreens, the SPF, or sun protection factor, value in our testing isn't consistent with the SPF number on the product package. (The way Consumer Reports tests sunscreens varies slightly from the way the FDA requires manufacturers to test them.) In this year's review of 73 sunscreens, Consumer Reports found that 24 tested at less than half their labeled SPF. This matters because consumers may not be getting the sun protection they thought they were getting—and need.
William Wallace, senior policy analyst for Consumers Union, the advocacy division of Consumer Reports, says he hopes the FDA's current statement indicates that the agency will do more to help consumers trust that they're getting what they expect from the sunscreen they buy.
"The FDA should set a high bar," says Wallace. "Companies need to be held accountable when products on the market don't protect consumers in the way they should."
How the FDA Regulates Sunscreens
Sunscreens are classified currently as over-the-counter drugs. The FDA requires sunscreen manufacturers to test their products and meet standards for three terms on their labels: "SPF," "broad spectrum," and "water-resistant."
SPF refers to a sunscreen's ability to shield you from ultraviolet B (UVB) rays, which can cause sunburn and skin cancer. Sunscreens that protect against both UVB rays and the more deeply penetrating UVA rays—which can cause skin aging and contribute to skin cancer—are called broad spectrum.
However, the FDA doesn't routinely test sunscreens itself. What's more, manufacturers currently don't have to report their results to the FDA, although they do have to submit them if the agency requests them.
"Most of the time, a sunscreen's effectiveness has been verified only by the manufacturer and any testing lab it might decide to use—and not by the government," says Wallace.
"That's one reason CR tests sunscreens," says Susan Booth, Consumer Reports' project leader for sunscreens. "Every year, we post ratings of dozens of sunscreens based on evaluations for how well they protect consumers from both UVA and UVB rays, and this year we had 13 recommendations. You can't tell just by looking at a sunscreen how it will perform."

How to Use Sunscreen the Right Way
While we don't yet know what new steps the FDA will take to ensure the safety and effectiveness of sunscreen products on the market, what is clear is that skin cancer remains the most common cancer in the United States, and studies show that one of the best ways to prevent it is to shield your skin from the sun's harmful UV rays.
CR experts say that using sunscreen properly should be part of a comprehensive sun protection strategy, including wearing protective clothing and a hat when in the sun, and staying indoors or in the shade between 10 a.m. and 4 p.m., when the sun's UV rays are strongest. Other tips include:
• Choosing a sunscreen that performed well in our ratings. If you can't find one of these, use one that contains chemical active ingredients (such as avobenzone) with an SPF of at least 40. This will give you the best chance of getting an SPF of at least 30, which is what most experts recommend you use. Natural or mineral sunscreens—those with only titanium dioxide and/or zinc oxide as active ingredients—however, have consistently underperformed in our testing.
• Applying sunscreen 15 minutes before you go outside.
• Using enough sunscreen. If you're in a bathing suit, you'll need about one ounce—that's a shot-glassful—to cover exposed skin.

• Reapply every 2 hours or immediately after swimming or sweating. No matter how high the SPF is, no sunscreen provides all-day protection from the sun's rays.