When you shop through retailer links on our site, we may earn affiliate commissions. 100% of the fees we collect are used to support our nonprofit mission.
Learn more.
Drivers who start up this Equinox SUV are greeted by the typical clatter of a diesel engine. It fills the cabin, and the engine's vibrations are especially noticeable.
It has readily available power at low speeds, unlike the gas version we previously tested. But that power fades as the speed increases. The diesel's 0 to 60 mph time was slower than the gas version by a half-second.
But better fuel economy—not speed—is why you choose diesel technology, which gets more miles per gallon from its fuel-burning efficiency.
The Equinox diesel we tested was in its element on the highway, where engine noise was subdued and fuel economy was an impressive 41 mpg. For our overall mpg, which combines city and highway driving, the Equinox diesel achieved 31 mpg compared with 25 mpg for the gas version. That gives it a highway range of more than 600 miles. But the diesel's price is about $2,000 more, and it would take more than a decade to recoup that cost from savings at the pump.
Unlike other diesel vehicles, there's no added towing capacity, which is limited to 1,500 pounds.
The Equinox diesel offers the same roomy cabin, user-friendly infotainment system, and comfortable ride as its gas-powered counterpart. But it also has the same dull, cut-rate interior. It's disappointing that forward-collision warning and automatic emergency braking are available only on the top trim.
Read the complete Chevrolet Equinox road test.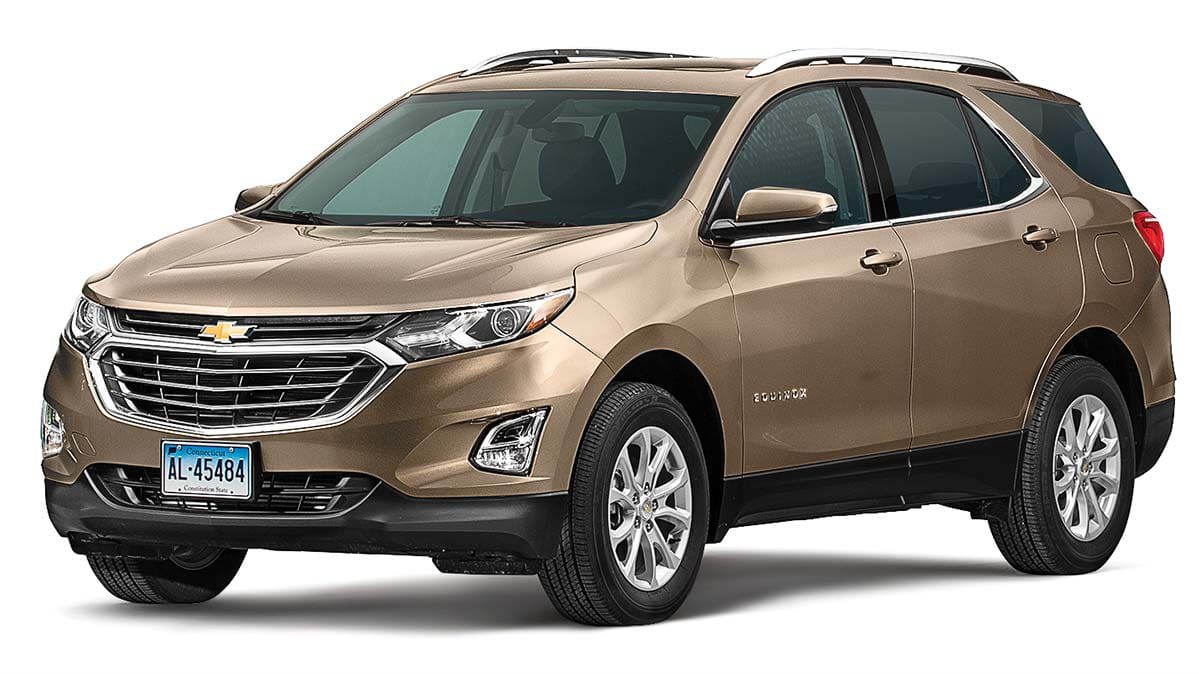 HIGHS: Fuel economy, roomy interior, comfortable ride, easy-to-use controls and infotainment system
LOWS: Leisurely acceleration, engine noise, drab interior
POWERTRAIN: 137-hp, 1.6-liter turbodiesel engine; 6-speed automatic transmission; all-wheel drive
FUEL: 31 mpg on diesel fuel
PRICE AS TESTED: $35,580
Editor's Note: This article also appeared in the July 2018 issue of Consumer Reports magazine.