When you shop through retailer links on our site, we may earn affiliate commissions. 100% of the fees we collect are used to support our nonprofit mission.
Learn more.
The Rio is almost a twin to the Hyundai Accent, sharing its strengths and weaknesses. However, compared with the Accent, the Rio has slightly longer stopping distances and less handling agility. At first, the Rio's low $15,000 starting price (including the automatic transmission) might sound tempting. But to rise above the basic amenities with options means increasing the price to more than $19,000.
Shoppers who want to stretch that budget even a smidge could choose a larger compact car that has more substance, verve, and refinement, and also comes with standard safety gear, all without sacrificing fuel economy.
For example, a 2018 Toyota Corolla L is only about $200 more than a top-of-the-line Rio EX, which costs $19,295. The larger Corolla's 32 mpg overall nearly matches the Rio's fuel economy, it's quieter and roomier, and it has a more comfortable ride. Plus, every Corolla comes standard with forward-collision warning (FCW) and automatic emergency braking (AEB).
For about $940 more than the Rio EX, the Mazda3 Sport is more fun to drive than either the Rio or Corolla, delivers the same 33 mpg overall, and has standard FCW and AEB.
And because small cars are not as popular as they used to be, shoppers should be able to haggle and cut a better deal.
In addition, both FCW and AEB are standard on only the top Rio EX trim.
Read the complete Kia Rio road test.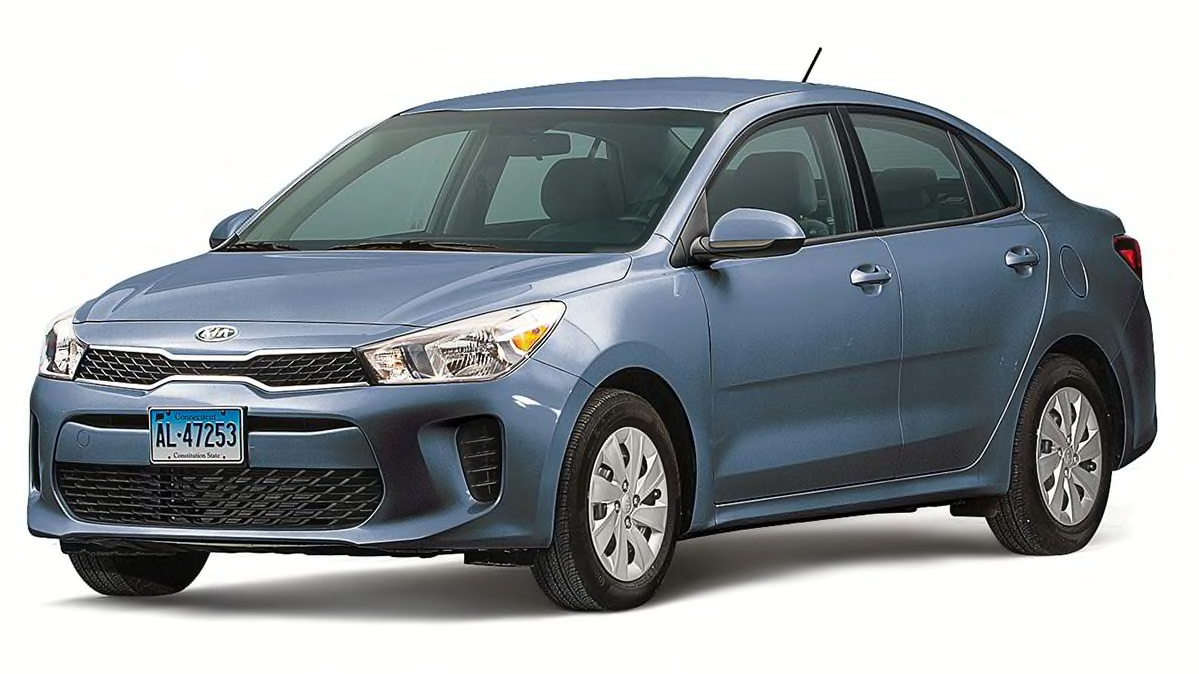 HIGHS: Controls, fuel economy
LOWS: Stiff ride, loud cabin, seat comfort, interior room
POWERTRAIN: 130-hp, 1.6-liter four-cylinder engine; 6-speed automatic transmission; front-wheel drive
FUEL: 33 mpg on regular fuel
PRICE AS TESTED: $17,220
Editor's Note: This article also appeared in the July 2018 issue of Consumer Reports magazine.