When you shop through retailer links on our site, we may earn affiliate commissions. 100% of the fees we collect are used to support our nonprofit mission.
Learn more.
Update: Since this first drive was published in June 2018, we have purchased and evaluated our own RDX, and added a quick drive video.
See the complete Acura RDX road test.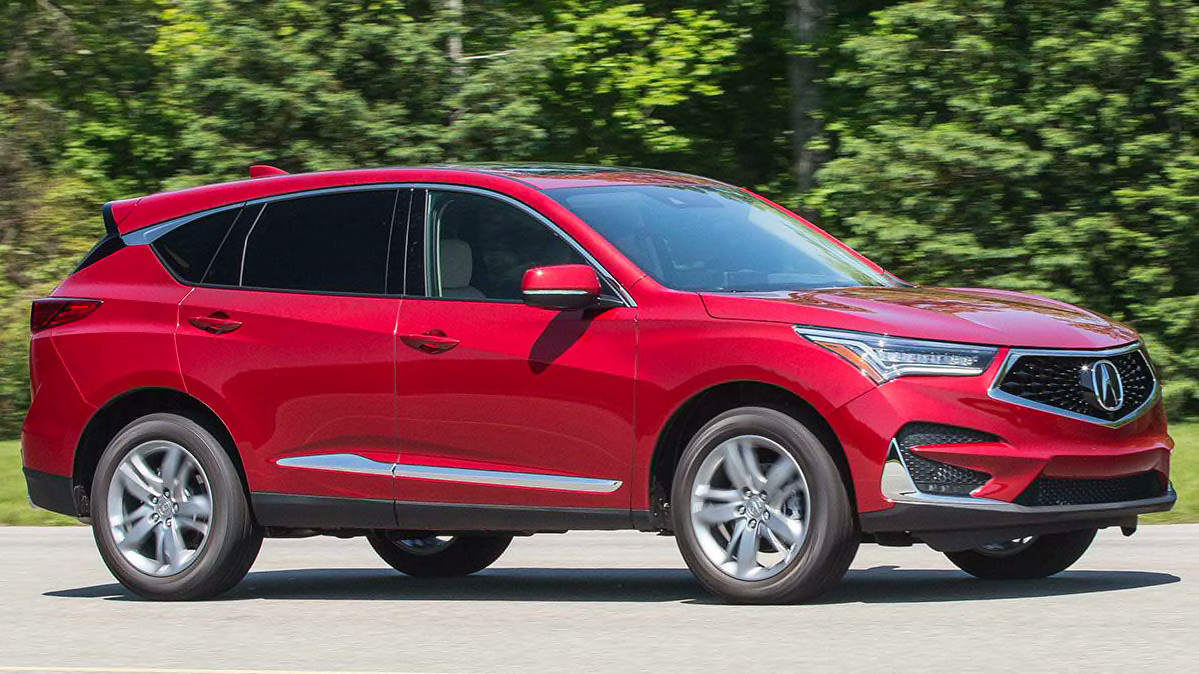 Acura's third-generation RDX impresses us with its powerful turbocharged engine, improved handling from chassis upgrades and added noise suppression, and also its standard advanced safety features.
But we are far less enthusiastic about the RDX's infotainment system, which we found confusing to operate.
The new RDX is a clear evolution, and its improvements tick all of the boxes necessary for it to compete with established, popular models including the Audi Q5, BMW X3, Mercedes-Benz GLC, and Volvo XC60, among others.
Prices start at $37,300 and reach $47,400, which positions the RDX about $6,000 less than comparably equipped rivals.
We rented an RDX from Acura to sample this all-new vehicle before purchasing our own for testing.
What we drove: 2019 Acura RDX SH-AWD Advance
Drivetrain: 272-hp, 2.0-liter turbocharged four-cylinder with a 10-speed automatic transmission
MSRP: $47,400
Options: Exterior color
Options cost: $400
Destination fee: $995 (est.)
Total cost: $48,795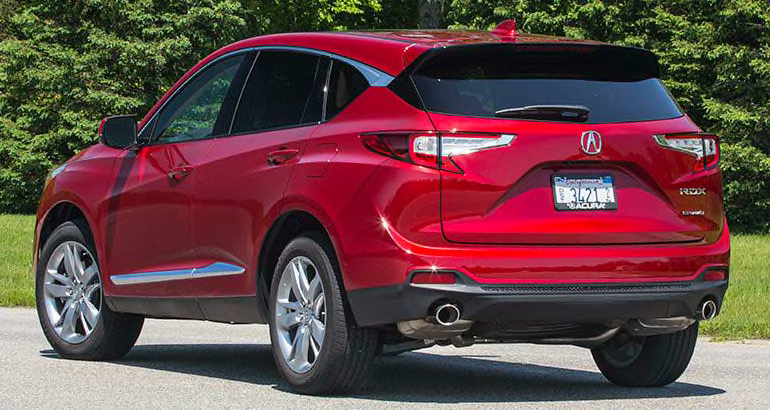 How It Drives
Acura has adopted a new 2.0-liter, turbocharged four-cylinder engine and ditched the V6 that powered the previous-generation. This brings it in line with its competitors, but Acura brings more power to the party. The RDX's 272 horsepower (down seven) is more than nearly every competitor's turbo four-cylinder engine produces, save for the 280-hp Alfa Romeo Stelvio and the 285-hp Lincoln MKC.
LUXURY COMPACT SUV ROAD TESTS
The engine is paired with a 10-speed automatic transmission, which works very well; there's hardly any turbo lag. The RDX accelerates promptly, either from a stop or at highway speeds. Each shift from the smooth transmission was immediate and virtually undetectable.
Acura offers front- and all-wheel-drive versions of the RDX; we drove the AWD version. The AWD Advance trim we rented is rated by the EPA at 21 mpg in the city, 27 mpg on the highway, and 23 mpg combined by the EPA. We'll run our own fuel-economy tests on an RDX we purchase.
The new RDX no longer shares any components with the popular Honda CR-V compact SUV, because it has moved to an all-new chassis. The result is a livelier SUV that's better able to compete with the BMW X3 and Audi Q5. It has precise steering, and feels secure and tied to the ground, even when tasked with hustling along curvy roads.
We were also impressed with the RDX's ride and handling characteristics. The ride is firm but also absorbs the bumps, even with its standard 19-inch wheels (larger wheels like these often come with a harsher ride). The top-level Advance trim that we drove comes equipped with an Active Damper System that adjusts the suspension depending on which mode the driver chooses: Comfort, Sport or Sport Plus. We'll know more about the ride and handling with the standard suspension when we buy our test car, which will be a more mainstream version.
Acura added more sound-deadening materials and a new noise-cancellation system, called Active Sound Control, to all RDX trims. The Advance trim gets even more sound-absorbing materials. These efforts have paid dividends as the new RDX is very quiet.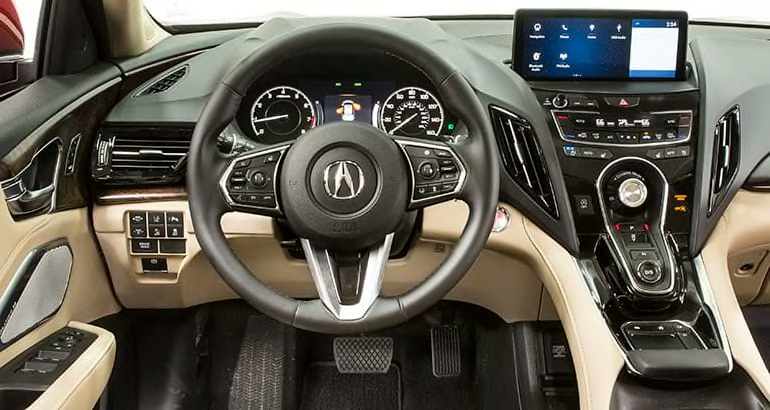 Inside
Getting into the RDX's cabin is easy, thanks to its low step-in height. Once there, the seats really stand out. Drivers—of various body types—felt the seats fit them well and provided a comfortable experience for short or long drives.
Adjusting the seats can be difficult, however. Drivers can use controls on the lower seat to toggle through three seat adjustments, but they need to watch the center touch pad screen to see how the seat will be adjusted. It's not intuitive, and drivers who don't want to take their eyes off the road will need to adjust the seats by feel.
Acura's infotainment system comes with a steep learning curve. Called the Acura True Touchpad Interface, it has two small touch pads on the center console. That's how drivers interact with most audio, phone and navigation functions.
So far, based on our initial experience, we're not fans of this system, but we'll reserve final judgment until we live with it for longer when we buy our own RDX.
We did like the optional driver head-up display. It offers lots of information, and can be moved both vertically and horizontally, which is a nice touch. And scrolling through audio channels or songs with the left-side thumbwheel is a snap.
We're also not fans of the push/pull gear selector because it's hard to perform a succession of Reverse-Drive maneuvers without looking down, as drivers will have to do when parking or turning around.
The rear seat and cargo space are on par with the RDX's competitors. It was easy for kids to climb up and into the RDX, and adults found the seats comfortable. There is plenty of room in the well-finished cargo area for a family trip, run to the grocery store, or all the required sports gear for a weekend of games and practices.
Safety and Driver-Assist Systems
The AcuraWatch suite of advanced safety systems is standard, and includes forward-collision warning, automatic emergency braking, and lane-departure warning, and also has driver-assist convenience features including lane-keeping assist, and adaptive cruise control. Buyers who opt for the Tech trim or higher get blind-spot warning, front and rear parking sensors, and a rear-cross traffic warning. The Advance trim includes a head-up display and 360-degree camera.
Bottom Line
The new RDX comes at a key time for Acura—when much of its product line is just mediocre, based on CR's testing, and reliability and owner satisfaction surveys. The SUV has been the brand's best-selling model, and its most reliable one in Consumer Reports' Annual Auto Survey. The new version seems to be more competitive with its new engine, transmission, and suspension. But we're concerned about the controls, particularly the all-new infotainment system.
See the complete Acura RDX road test.