When you shop through retailer links on our site, we may earn affiliate commissions. 100% of the fees we collect are used to support our nonprofit mission.
Learn more.
This list shows you the best and worst SUVs in our road tests, across popular SUV categories. Road-test scores are based on ride, handling, braking, acceleration, fuel economy, quietness, interior room, and ease of use, among other considerations.
Consumer Reports anonymously buys all the cars it formally tests, about 60 per year. That way, we can maintain our independence and test cars with the trim and options people actually buy rather than the special versions that manufacturers want to showcase. Our staff drives each vehicle for thousands of miles to get the full experience so it can best serve you, the consumer.
Formal testing is done at our track in Connecticut and on surrounding public roads. The evaluation consists of more than 50 individual tests. Some are objective track tests using state-of-the-art electronic gear that yield empirical findings. Others are subjective evaluations, tests conducted by our experienced engineering staff.

Best Subcompact SUV: Subaru Crosstrek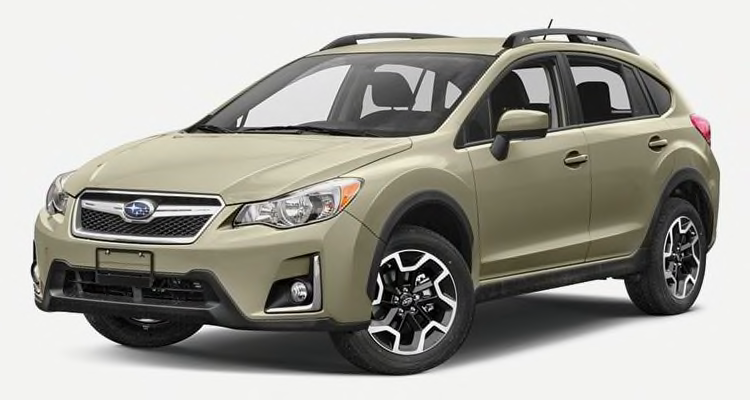 The Crosstrek is a small, quasi-SUV version of the previous-generation Impreza hatchback, with a raised ride height that gives it enough clearance to slosh through deeply rutted roads. It may appeal to those people who live at the end of a dirt road and don't want anything big and bulky. The cabin is rather noisy, the ride is stiff, and the 148-hp, 2.0-liter four-cylinder engine occasionally has to work hard, but fuel economy is a gratifying 26 mpg. The costlier Hybrid, which got 28 mpg, has been discontinued for 2017. In the end, the regular Impreza hatch may be a better choice. It's quieter, quicker, cheaper, and offers better riding, even if its lower ride height makes cabin access a bit more difficult. A redesign based on the new Impreza arrives this summer.
Lowest Road-Test Score: Fiat 500X Easy
Read the complete Subaru Crosstrek and Fiat 500X road tests.
More From the 2017 Autos Spotlight
Best Compact SUV: Subaru Forester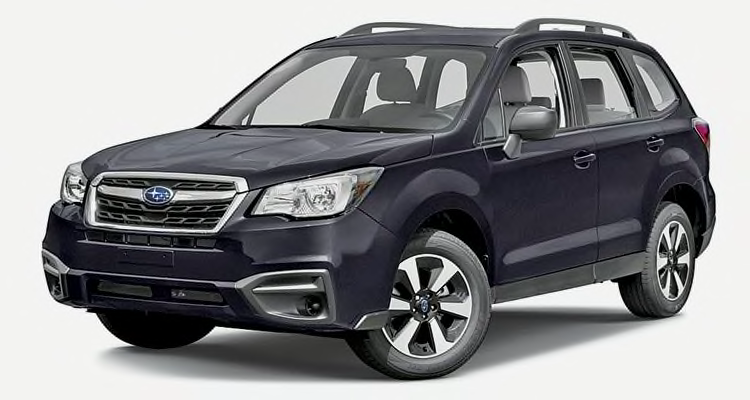 Hitting the sweet spot among small SUVs, the Forester delivers a spacious interior, impressive safety equipment and crashworthiness, and outstanding visibility in a right-sized, affordable package. Fuel economy is excellent at 26 mpg overall, especially given the standard AWD. The ride is supple and handling is very secure. Engine noise is pronounced at times. Controls are straightforward and easy to use. The infotainment and connectivity systems have finally been updated with an intuitive touch screen. Midtrim Foresters offer a lot of content for the money, but it's easy to crest $30,000 with options packages. A feisty turbo comes with XT trim but compromises the value equation. The optional (and recommended) EyeSight system includes forward-collision warning.
Lowest Road-Test Score: Jeep Cherokee Laredo (4-cyl.)

Read the complete Subaru Forester and Jeep Cherokee road tests.
Best Midsized SUV: Toyota Highlander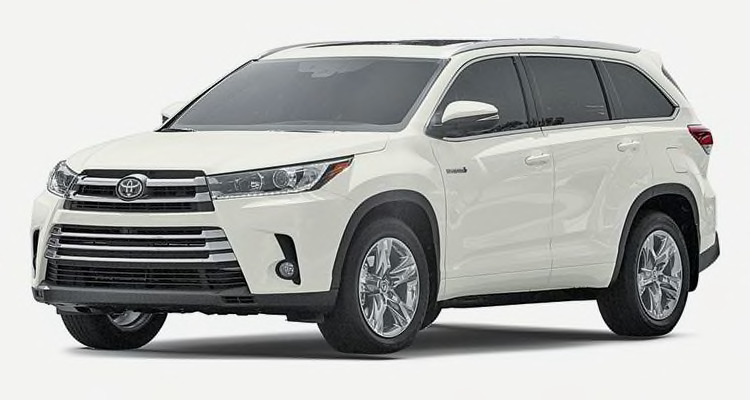 The Toyota Highlander ranks among the best midsized, three-row SUVs, with a desirable balance of an absorbent ride, responsive handling, and generous interior space. A third row allows seating for eight in a pinch—seven with optional second-row captain's chairs—and folds flat easily for more cargo stowage. The punchy 3.5-liter V6 is matched to an eight-speed automatic for 2017. The Hybrid gets 25 mpg overall compared with the conventional engine's 20. It's a long reach to some controls, particularly the touch screen. The Entune system includes a larger 8-inch screen. A comprehensive suite of safety technology, including automatic emergency braking, is standard for the 2017 model year.
Lowest Road-Test Score: Jeep Wrangler Unlimited Sahara

Read the complete Toyota Highlander and Jeep Wrangler road tests.
Best Large SUV: Dodge Durango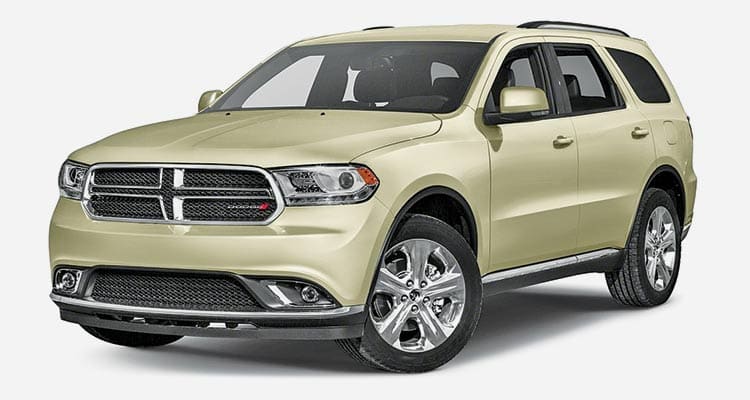 Spacious, quiet, and comfortable, the Durango impressively blends workhorse utility with ample creature comforts. It shares its platform with the Jeep Grand Cherokee but is longer and adds a third-row seat. Handling is responsive. The ride is composed and comfortable, making the Durango feel sophisticated and substantial. The slick eight-speed automatic improved performance and fuel economy with both the V6 and V8 engines. The optional UConnect 8.4-inch infotainment system is one of the best, with intuitive operation. Cargo room is generous, and the Durango can tow 1,000 to 2,000 pounds more than competitors can tow. Limited visibility is a downside, but a rearview camera is standard on all but the lowest trim lines.
Lowest Road-Test Score: Toyota Sequoia Limited

Read the complete Dodge Durango and Toyota Sequoia road tests.
Best Luxury Compact SUV: Porsche Macan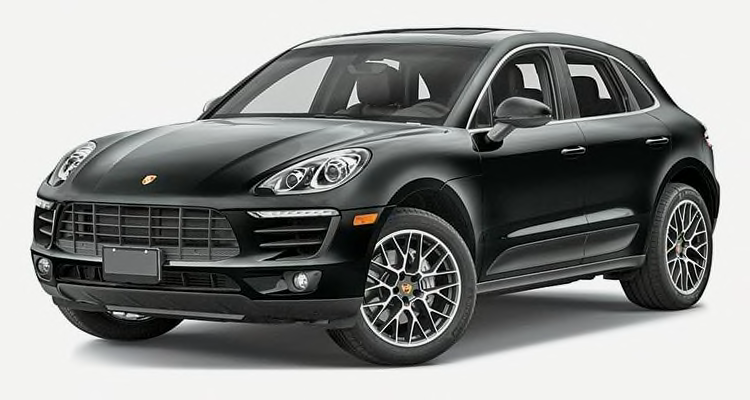 Porsche's latest addition combines much of the performance and feel of its sports cars with the functional package of a small SUV. For 2017, three 3.0-liter V6 turbo engines are offered, ranging from 340 to 400 hp, in addition to a new 2.0-liter turbo four-cylinder. Typically equipped S models land in the low-$60,000 range, and the uplevel Turbo starts at $76,000. Though based on the previous-generation Audi Q5, the power, handling, and engine note are true Porsche as are the seats, controls, fit and finish, and attention to detail. The firm ride is steady and controlled but not plush. The cabin is quite snug, and the center dashboard is a dizzying array of buttons that can be confusing at first.
Lowest Road-Test Score: Land Rover Discovery Sport HSE

Read the complete Porsche Macan and Land Rover Discovery Sport road tests.
Best Luxury Midsized/Large SUV: Audi Q7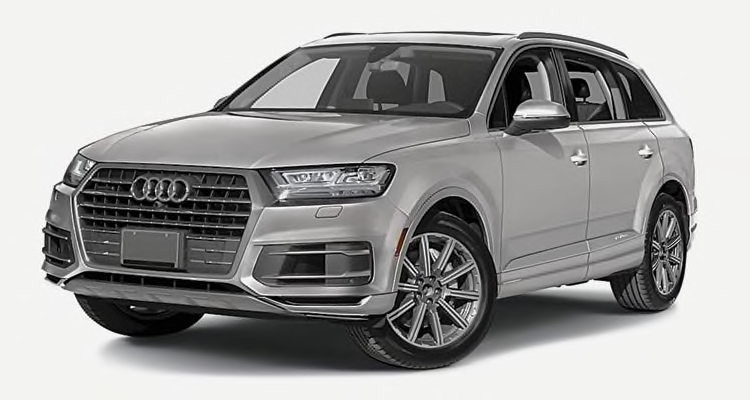 Audi's luxury three-row SUV is an impressive vehicle, among the best we've ever tested. It employs a supercharged 3.0-liter V6 that is mated to a very smooth eight-speed automatic. This results in effortless acceleration and fuel economy of 20 mpg overall in our tests. The Q7 is very quiet, instilling a sense of tranquility. The ride has an underlying firmness unless you splurge on the Prestige trim and the optional air suspension, which makes it as plush as a luxury car. Handling is responsive and confidence-inspiring. The beautifully finished interior exudes luxury, with excellent seats and a vivid, high-tech digital instrument cluster. The controls prove logical with familiarity. Available advanced safety systems include automatic emergency braking and lane-keep assist.
Lowest Road-Test Score: Cadillac Escalade Premium
Read the complete Audi Q7 and Cadillac Escalade road tests.
Best Pickup Truck: Ram 1500
This is the most comfortable-riding full-sized pickup on the market, yet the Ram is also plenty capable of grunt work. Its coil-spring rear suspension helps cushion the ride, and the spacious cab is luxury-car quiet. Our Big Horn Crew Cab, with its smooth 5.7-liter V8, averaged 15 mpg. The base 3.6-liter V6 is no weakling, but it tows less. The torquey 3.0-liter diesel V6 version is expensive but delivers effortless thrust and returns a class-leading 20 mpg overall. Rear-seat room is generous, and the Uconnect 8.4-inch touch-screen infotainment system is easy to use.
Lowest Road-Test Score: Toyota Tacoma SR5 (V6)

Read the complete Ram 1500 and Toyota Tacoma road tests.
Editor's Note: This list also appeared in the April 2017 issue of Consumer Reports magazine.
The Off-Road Challenge
Some automotive manufacturers claim their cars have off-road capabilities. Consumer Reports' expert, Ryan Pszczolkowski, shows 'Consumer 101' TV show host, Jack Rico, how CR puts these vehicles to the test—and offers off-road driving tips.