Sport-utility vehicles are by far the most popular vehicle type in the U.S. Many buyers are drawn to SUVs for their elevated ride height, all-wheel drive, improved off-road ability, interior versatility, and/or image compared with their car counterparts. They're available in a wide variety of prices and sizes, and range from small models not much bigger than subcompact cars to extended-length giants that are based on pickup-truck hardware. Electrified models are getting more ubiquitous, with hybrid, plug-in hybrid, and full EV powertrains now widely available.
The majority of modern SUVs, sometimes called crossovers or crossover utility vehicles (CUVs), utilize a structure that resembles a typical car more closely than it does a body-on-frame truck, as was more common in the past. Cars and SUVs within a brand may even share their basic platform. As such, expect better handling and ride comfort in crossovers than in truck-based models. Usually, they offer all-wheel drive and can handle moderate off-road situations, but they aren't typically designed for more challenging off-road conditions, such as rocks, deep water, deep sand, or steep inclines. Most car-based SUVs have modest towing capacity.
There is a growing list of electric-only SUVs available—such as the Audi E-Tron, Chevrolet Bolt EUV, Ford Mustang Mach-E, Hyundai Kona Electric, Kia Niro Electric, Tesla Model X and Model Y, Volkswagen ID.4, and Volvo XC40 Recharge. There are also many on the way, including the Audi Q4 E-Tron, BMW iX, Cadillac Lyriq, Genesis GV60, GMC Hummer EV, Hyundai Ioniq 5, Kia EV6, Mazda MX-30, Nissan Ariya, Subaru Solterra, Toyota bZ4X, and Volvo C40. These EVs tend to be quiet, quick, and offer a wide scale of cruising ranges. They are all somewhat limited when it comes to towing capacity and off-road toughness, however. 
For those looking to do more serious off-roading or towing, there are still some truck-based SUVs left. These body-on-frame vehicles often share components with the automaker's pickup trucks. The Toyota Tacoma pickup truck shares its basic platform with the Toyota 4Runner, for example. They typically can carry and tow more than a similar-sized car-based model, and when fitted with four-wheel drive and adequate ground clearance, they're better equipped to tackle more serious off-road terrain. But their on-road handling is usually cumbersome, and the ride can be bouncy and unsettled. Body-on-frame SUVs often use a solid rear axle, as pickup trucks do, but independent rear suspension is becoming more popular, which gives them a more comfortable ride and more responsive handling characteristics. Indeed, some of the more recent truck-based redesigns, like the Chevrolet Tahoe and Suburban, have dramatically improved rides.
We group SUVs by size in our comparisons and ratings.
Subcompact SUVs
One of the fastest growing categories, subcompact SUVs, offers a slightly taller alternative to similarly sized subcompact cars, with which they typically share their underpinnings. Examples such as the Mazda CX-30 and Kia Seltos offer an elevated ride height, upright seating, and available all-wheel drive compared with the Mazda3 and Kia Forte. Their small footprint makes them easy to park and maneuver. Buyers shouldn't expect huge cargo volume or serious off-road capability. New models include the Chevrolet TrailBlazer and Volkswagen Taos.
Although technically not subcompacts, there is a growing niche of tiny SUVs from luxury brands such as Audi, BMW, Infiniti, Lexus, Mercedes-Benz, and Mini that offer upscale interiors and strong performance, but these models can cost as much as a midsized SUV from a mainstream brand.
What you'll spend: While you should expect to spend at least mid-$20,000 for even a basic subcompact SUV, most climb well into the $30s with popular features, such as all-wheel drive, hybrid powertrains, and key active safety systems.
Small SUVs
These are well-suited for drivers who are looking for more room than a small sedan can provide. Small SUVs like the Honda CR-V and Toyota RAV4 offer flexible cargo space and a higher driving position than cars provide. Most have back seats that can comfortably accommodate a couple of adults. Fuel economy is typically 25 to 28 mpg overall; many have a fuel-saving hybrid option or all-electric propulsion.
Most have limited off-road abilities but are sufficient for the occasional dirt road or muddy trail.
Newer models, such as the Ford Bronco Sport and redesigned Hyundai Tucson, excelled in CR's tests and add a certain pizzazz and style to the segment.
Compact luxury SUVs such as the Acura RDX, Audi Q5, BMW X3, Genesis GV70, and Mercedes-Benz GLB typically offer sportier handling, quieter cabins, nicer fit and finish, and more amenities than do regular small SUVs, though buyers will pay more and get reduced fuel economy, and they may need to use premium gasoline. Many luxury SUVs at this size offer much more thrilling performance than shoppers can get from mainstream brands.
What you'll spend: A few smaller SUVs start in the high $20s, and many pass $35,000 in their top trims, which are now more feature-rich than ever. Luxury models hover around $50,000 or more.
Midsized SUVs
For many families, midsized SUVs provide the best balance of power, interior space, cargo room, and safety. Midsized models come in two- and three-row variants, although the third row is usually best for kids; it's typically cramped and difficult for adults to get into. Fuel economy hovers around 18 to 22 mpg, but a few hybrids make it into the 30s. Tow capacity is typically 3,500 to 5,000 pounds. Some models must have a trailering package to get that maximum towing capacity. Luxury midsized SUVs tend to ratchet up the comfort, performance, and refinement . . . and price. Some newer models in this segment include the Genesis GV80, Land Rover Defender, Toyota Venza, and Volkswagen Atlas Cross Sport.
What you'll spend: Midsized SUVs span from the mid-$30,000s to well over $50,000 for three-row models. Luxury models can easily surpass $60,000.
Large SUVs
There is plenty of power, interior space, and towing capacity with large SUVs, but many are very big, bulky, clumsy, and thirsty. They may be just the thing for drivers who need to haul a trailer, lots of gear, and/or a bunch of people. However, a midsized model can be better for passenger comfort and daily driving. The redesigned Cadillac Escalade is still an imposing status symbol, but it costs almost $100,000 with popular options. The new Jeep Grand Cherokee is now offered with a cozy third-row seat.
What you'll spend: Large SUV prices now go well past $85,000 or more for top trims. Luxury-branded models for all sizes add considerably to the bottom line, essentially pricing them into the next larger size.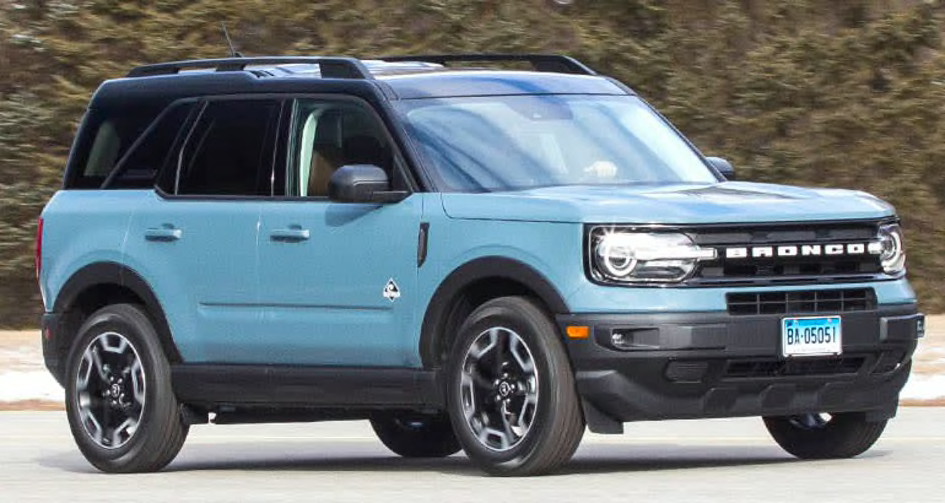 What SUV Buyers Should Consider
Seating
Almost all SUVs carry at least five people. Some midsized and full-sized models include a third-row seat that increases passenger capacity to six, seven, or eight. However, many three-row SUVs have limited cargo space when the third-row seats are upright. Most third-row seats can fold flat when not in use, or nearly so, opening up additional luggage space.
Cargo
The SUV's versatile seating configurations mean that all the space behind the front seats is available for cargo with the second- and third-row seats folded down. Look for seats that fold flat to get the most out of the space. SUVs usually have a higher cargo floor than minivans, which can make loading heavy objects difficult. On the other hand, truck-based models typically have higher maximum payload capacities, so drivers can carry more weight. Most offer power-operated, hands-free liftgates, making it easier to access the cargo bay.
Safety and Active Driver Assistance Systems Technologies
Consumer Reports' safety ratings include assessments of crash-avoidance capabilities and crash-test results, based on tests performed by the federal government and insurance industry. Further, our road tests detail issues regarding child seat installation and headlight performance.
Forward collision warning (FCW), automatic emergency braking (AEB) with pedestrian detection, and blind spot warning (BSW) are crash-avoidance technologies that CR believes should be standard on all vehicles. And these should be on the next new or used model you buy.
FCW technology provides a visual, audible, and/or tactile alert to warn the driver of an impending collision with a car or an object directly in its path. AEB responds to an imminent collision, braking if the driver doesn't react in time. There are both city- and highway-speed AEB systems available. BSW monitors a vehicle's flanks, warning drivers that another vehicle is alongside, where it may be difficult to see. This can be particularly helpful with an SUV, which may have significant blind zones.
Other modern safety advances include telematics systems that can alert emergency personnel if an airbag deploys, such as GM's OnStar service; lane departure warning systems that sound an alert if a driver changes lanes without signaling; lane keeping assistance to maintain the vehicle's position in the lane if the driver starts to drift; and rear cross traffic warning that monitors the sides of the vehicle when a driver is backing out of a parking spot, and can even apply the brakes if needed. (Learn more about car safety.)
2WD vs. AWD vs. 4WD
Most car-based SUVs use a front-drive platform and are available with all-wheel drive. Truck-based models have a rear-drive configuration and are available with four-wheel drive—some of which can remain permanently engaged.
AWD and 4WD provide power to all wheels, but even though they sound similar, they're not quite the same thing. AWD is a lighter-duty system that stays permanently engaged or one that automatically routes power between the front and rear wheels as needed. Some newer systems allow the driver to make their own adjustments via drive modes or differential locks. AWD is usually fine for typical adverse weather conditions and tackling dirt roads.
SUVs with traditional 4WD are quite rare these days. They usually have robust low-range gearing for tackling difficult off-road terrain, such as rocks or steep dirt hills. Look for automatic 4WD that allows the system to engage automatically depending on conditions. Drivers who travel almost exclusively on pavement without snow or ice should consider a two-wheel-drive model; it will save on the purchase price and will probably provide better fuel economy.
Towing
Truck-based SUVs offer much more towing capacity than any other vehicle except pickup trucks. Most full-sized models can tow up to 9,000 pounds, or the equivalent of a large boat. Some powerful midsized models can pull as much as 5,000 pounds, enough for a small boat or camper. Buyers should look at the tow-capacity rating and be sure they get a vehicle that can comfortably handle the load they need to tow. Midsized and larger SUVs often require an optional tow package to reach that maximum rating.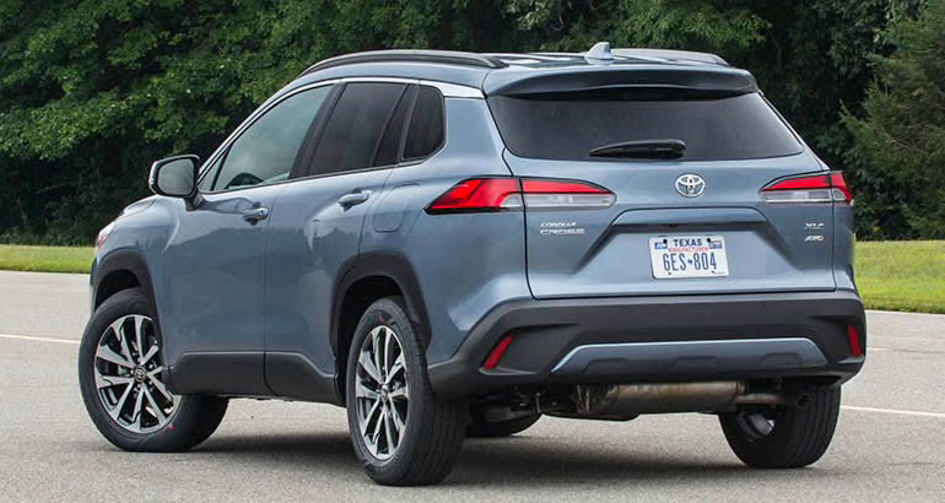 Choosing Between a New and a Used SUV
Like with any type of car, the first decision to make in choosing the right SUV: Will you buy new or used?
Buying a brand-new SUV certainly has its benefits. New SUVs have the very latest safety gear and engineering improvements, not to mention a bumper-to-bumper factory warranty. With a new vehicle, you know what you're getting; you don't have to worry about potential service problems or concealed collision damage. Further, you can have your choice of color, trim line, and option level. And financing rates are typically lower than for a used vehicle.
The key drawback to buying a new SUV is how quickly it depreciates. Most vehicles have been known to shed a third of their value in the first two to three years. But the depreciation picture can change a lot from year to year, depending on competitive forces, fuel prices, new model introductions, and other factors. Financing a new vehicle with a small down payment can easily make buyers "upside down" on the loan, where they owe more than their SUV is worth.
Buying a used SUV can save money up front and over the long haul. Plus, the U.S. used-car market is about three times the size of the new-car market, so there are plenty of choices. Modern SUVs, if soundly maintained, can run for 200,000 miles or longer. Moreover, checking with CR's reliability data can help you zero in on a model that might give you fewer headaches down the road.
Buyers should be wary of SUVs that have been heavily upgraded for off-roading. Modifications such as oversized wheels and tires, steel bumpers, and steering and suspension changes can affect how an SUV will handle in a panic maneuver, such as an emergency lane change to dodge an unexpected road hazard. They can also be a hazard to others in the case of an accident. Improper equipment and installation can cause accelerated wear, leading to expensive repairs. Mud and dirt in crevices, under the hood, or in hard-to-reach places, as well as dents and scrapes underneath the vehicle, can be an indicator of severe off-road use.
Again, focus on reliability when selecting a good new or used SUV, even if the vehicle is still covered by its original factory warranty. Check with Consumer Reports to find those that have top-notch reliability scores. (See our guide to car reliability.)
Whether buying new or used, it is important to do a little homework to choose a good model and to follow that up with effective negotiation.
Thanks for sharing.
Oops, we messed up. Try again later
More From Consumer Reports