Best Tablets for $300 or Less
These models from Amazon, Apple, Lenovo, and Samsung are cheaper than a brand-new iPad—and may have everything you want
When you shop through retailer links on our site, we may earn affiliate commissions. 100% of the fees we collect are used to support our nonprofit mission. Learn more.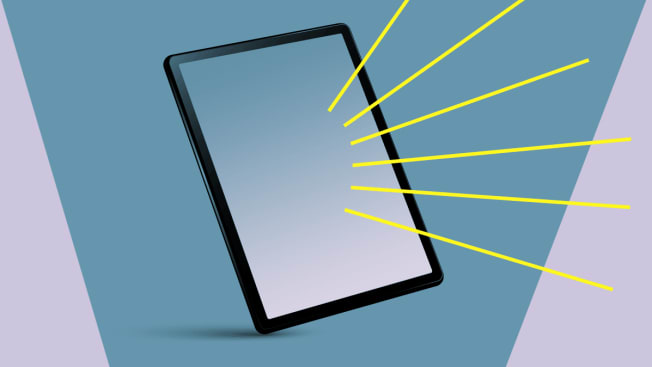 Tablets can be expensive—you can walk into an Apple Store and spend over $2,500 on the absolute top-end iPad. But that's overkill for almost all of us, in performance as well as price. If you're looking for a tablet to browse the web, watch movies, and make Zoom calls, there are plenty of models that do a fine job for under $300.
Companies including Amazon, Apple, Lenovo, and Samsung all make bargain-priced tablets that rival more expensive models in performance. For instance, the Amazon 8-inch tablet listed below scores well in CR testing and costs under $100. We've picked three models that stand out for their value: two smaller 8-inch tablets and one 10-inch option.
Testers grade all the tablets in our ratings (available to CR members) on almost 240 data points, giving us a comprehensive understanding of how well they perform. The best tablets for $300 or less offer a compelling balance between price and performance for all but the most demanding uses.
The Amazon Fire HD 8 might not impress your most tech-snobby friends, but if you're okay with some relatively minor shortcomings, this $90 device is an absolute steal. The display is admirably good for the price, and if you're already on the hook for a $139-per-year Amazon Prime subscription, the tablet will provide you with easy access to lots of content, including movies, music, and books.
The 8-inch display is bright, and it's legible even under intense light. The 16 gigabytes of storage might be a little tight if you carry around a lot of photos and videos, but you can fix that by popping a memory card into the microSD card slot. The Fire HD 8 clocked almost 16 hours of battery life in our web-browsing tests and just over 15 hours in our video-viewing tests.
But there is one downside. This model uses a customized version of the Android operating system known as Fire OS. That means you don't get access to apps such as Gmail and YouTube via the Google Play store. Instead, you have to settle for the generic alternatives offered in Amazon's app store—or just access those services in a web browser.
This 8-inch tablet impressed our testers with its ease of use and versatility. Priced at around $100, it's one of the best values in our ratings. It's lightweight, and the generous battery life is longer than most competitors', reaching 13.7 hours in our web-browsing test and 13.1 hours in our video playback test. That's more than enough to get you through the day or a family road trip.
The Samsung Galaxy Tab A has a bright, crisp display, and it handles everyday tasks such as scrolling through apps and triaging emails with ease. The model has 32 gigabytes of storage, which might not be quite enough if you plan to download a lot of videos for offline viewing. If you need more space, you can expand the storage with a microSD card, a handy solution that will work for any of the tablets on this list.
This tablet gives you access to the large ecosystem of apps and services in the Google Play store.
Spend a bit more for this large 13.5-inch tablet and you'll bring home a machine that gives you access to all the apps in the Google Play store, and comes with a generous 128 gigabytes of built-in storage space that you can easily expand with the microSD card slot. (Samsung makes a larger tablet that does slightly better than the Lenovo in our tests, but lately the Lenovo has been less expensive.)
This tablet scores just below the threshold for an official CR recommendation, but its flaws might not matter to all shoppers. It earns great scores for performance, its display gets a solid rating, and it runs for 13.5 hours in our web-browsing battery life test. Essentially, the only reasons it doesn't get the official seal of approval is because other, more expensive tablets in this category set the bar so high, and because Lenovo has a mediocre rating for predicted reliability. Still, for a lot of people, this may be a solid purchase.
Thanks to a recent price drop, the basic. 64-gigabyte Apple iPad from 2021 just barely makes the cut for this price range. This tablet—which Apple refers to simply as the "iPad"—is the best-scoring model on this list, and also the most expensive. But it's still one of the better values in consumer electronics, especially if you have a bunch of other Apple products to sync it up with.
The 10.2-inch display is among the best in our ratings and gets bright enough to be legible in direct sunlight. That's handy for summertime reading at the beach or in the backyard. The battery lasts 11.3 to 14.5 hours, depending on how you use it, in our tests. Watching high-res video can be more taxing on the battery, while browsing the web isn't as demanding.
The iPad also supports Apple's Smart Keyboard cover, a physical keyboard that magnetically clips onto the tablet. Unlike a Bluetooth keyboard, this one doesn't require charging or pairing, which comes in handy when you frequently use your iPad for emailing and word-processing tasks.