Get Ready for Cable TV and Internet Price Hikes and Data Caps in the New Year
You'll see higher bills from AT&T, Charter, and Comcast, plus the return of data caps on internet service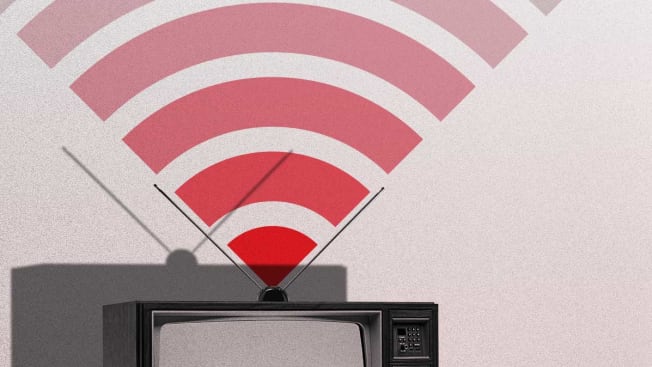 Some of the biggest cable and satellite TV companies are ringing in the new year with higher TV and internet prices, in what's become an annual holiday tradition. Many companies are also delivering hikes in their add-on fees under headings such as "broadcast TV" and "regional sports networks."
In addition, several companies—including Comcast, the nation's largest cable company—are reinstating data caps, which were temporarily suspended earlier this year as part of the Federal Communication Commission's Keep America Connected Pledge.
If you have a data cap, your internet company gives you access to a certain amount of data with your monthly plan. Go above that level and you get charged more or your download speeds become slower, or both.
TV price hikes, which take effect in January, were announced just before the holidays by both AT&T—which owns the DirecTV satellite service as well as the internet-based U-verse TV service—and Comcast, which offers TV and internet services under the Xfinity brand. Comcast is also raising internet prices.
These hikes follow TV and internet increases by Charter, which offers services under the Spectrum brand, which took affect earlier this month.
How Much Prices are Rising
Here's a list of the companies that have already announced price hikes for TV plans, broadband internet service, or both.
Other companies haven't disclosed rate increases but in the past have raised rates in the January to March time frame. We'll add them to this list once that information becomes available.
On a positive note, many internet service providers have continued to extend programs begun in response to the pandemic to keep students and those eligible for low-income programs connected.
In addition, the new stimulus package expected to pass Congress includes a $3.2 billion emergency broadband benefit. Households that are eligible for the FCC's Lifeline program—which provides subsidies to families who can't readily afford internet access—as well as those who've lost jobs during the pandemic—can receive up to $50 per month to offset the cost.
AT&T
Customers of DirecTV and U-verse TV service will see prices rise starting next month. Most DirecTV customers will be paying $5 to $9 more each month, depending on the plan, starting Jan. 17. Those who get WorldDirect packages will see prices rise from up to $3 a month, but the price of the DirecTV Family plan will remain the same.
U-verse customers will see price increases from $5 to $9 per month on most plans. But the price of the most basic U-verse plan is staying the same.
"We are adjusting the prices of our video packages to align with the costs of providing the entertainment options that our customers have come to expect," AT&T said in a statement to CR. "We have lowered prices on many popular premium channels."
The company is chopping $3 off the monthly price to add Showtime, Starz, or Cinemax to a package. HBO/HBO Max, though, will still cost the same $15 per month.
Charter
Earlier this month Charter, which operates the Spectrum-brand TV and internet service, raised prices on internet service by $5 per month for internet-only customers, as well as for those who bundle broadband internet with one of the company's streaming video services, such as Spectrum Choice, Essentials, or Stream.
Charter customers who bundle broadband with the cable operator's traditional pay-TV service aren't being hit by the price hike.
The increase affects most tiers of internet service, including regular internet, plus higher-speed options such as Spectrum Ultra and Spectrum Gig, and those who have a grandfathered Time Warner Cable internet package without cable TV. It doesn't affect its low-cost Spectrum Internet Essentials plan.
So far, TV prices are remaining the same. Charter last raised priced for TV service in August, when it imposed an additional $1.25 monthly on TV Select, TV Silver, and TV Gold packages. But it also added a significant hike to its broadcast TV fee, which went from $13.50 to $16.45 a month.
Comcast
The nation's largest cable operator says it will be raising prices for cable TV and internet service on Jan. 1 and is also boosting add-on fees.
Comcast's prices vary by market, but the price of its Choice TV plan will go up $5 per month, from $25 to $30. TV customers will also see price hikes for several add-on charges, such as the broadcast TV fee, which is going up by as much as $4.50 per month, depending on where the customer is located and how many stations are available. There's also a $2 bump in the fee for regional sports networks, or RSNs.
Currently, the broadcast TV fees range from $7.90 to $14.95 per month, depending on the market, while the RSN fee tops out at $8.75 per month in most areas except Chicago, where it costs $14.95 to get Cubs games from Sinclair-owned networks.
"Rising programming costs—most notably for broadcast TV and sports—continue to be the biggest factors driving price increases for all content distributors and their customers, not just Comcast," the company said in a statement to CR. "We're continuing to work hard to manage these costs for our customers while investing in our network to provide the best, most reliable broadband service in the country."
The fee for a customer's primary TV box is rising from $5 to $7.50, though the price for additional boxes is dropping from $9.95 to $7.50 per month.
Comcast doesn't impose an RSN fee in markets that don't have them, but even those subscribing to a promotional plan will get the fee hikes, even though their programming price will hold until the promotion ends.
As for internet service, that too will go up next month by $3 per month for all its plans, which range from $53 to $113 per month, depending on the level of service. Comcast is also hiking the cost of professional installations or in-home service from $70 to $100.
Which Companies Have Data Caps
A data cap is the limit on the amount of data you're allowed to use each month for things like streaming TV shows and movies, playing games, searching the web, and participating in Zoom calls for work. Several of the largest internet service providers (ISPs) have data caps, and most have upped the monthly allotments to 1TB or more. But there can be consequences if you exceed your cap.
One is that you can be charged an overage fee, usually for blocks of additional data, such as $10 for each extra 50GB of data you use. Another is that your service could be throttled, when the speed of your internet service is reduced, after you hit your monthly data limit. That could result in much slower service until the start of the next month.
With many data caps now at 1TB or more for cable and fiber-based internet service, companies say few customers ever experience an overage. Comcast, for example, says only 5 percent of its customers ever use that much.
As these illustrations show, there's a huge range in how much data an hour of internet usage consumes. A 4K movie from Netflix and a Zoom call are both video streams, but the movie consumes three to five times more data. Click the arrows to get information on gaming, YouTube, and other other services.
But those who lack access to these better types of plan service (or can't afford them) can subscribe to DSL or satellite-based internet service, where data caps are often much lower, from just 10GB up to 500GB per month.
A 1TB cap can seem like a lot of data: You'd have to stream 5 hours of 4K movies every day for a month to hit that amount of usage each month, and more than double that number if you're watching HD-quality videos.
The downside to even a generous data cap, though, is that while it might be sufficient for current usage, all evidence points to U.S. consumers using more broadband data every year. With more of us spending a lot of time at home these days—Zooming into meetings, engaged in remote learning, and streaming more higher-quality entertainment than ever—it's possible to reach that level of data use. (Check the illustrations above for more details.) So what seems like a huge amount of data now could feel restrictive a few years down the line.
Consumer groups including Consumer Reports say that data caps aren't good for consumers, especially while the U.S. is still in the midst of the coronavirus pandemic.
"At a time when families are working and learning from home, and using their home internet connection more than ever—and consuming much more data—the timing of Comcast's decision is awful," says Jonathan Schwantes, senior policy counsel in CR's Washington, D.C., office. "The company has not demonstrated a technical need for data caps. Consumers deserve better than this, and Comcast's behavior demonstrates the need for more oversight of internet service providers."
Here's a breakdown of data caps from some of the country's largest internet providers.
AT&T
AT&T has data caps on some of its internet plans. Customers can get unlimited data in several ways, including if they bundle multiple products or have a high-speed fiber plan. In an emailed statement to Consumer Reports, an AT&T spokesperson said the company may stop waiving overage fees for consumer AT&T Fiber and AT&T Internet customers on plans that have data caps starting in the new year.
The company also said it would continue to provide unlimited data for limited-income households that are eligible for its Access From AT&T service through June 30, 2021.
While most of AT&T's plans that are subject to a data cap have a limit of just over 1TB, its DSL and fixed wireless plans have much smaller allowances; these have not been covered by the data cap waiver. For example, there's a 150GB monthly data cap for DSL customers. The monthly data allowance for fixed wireless Internet, as set by the FCC, is currently 250GB, but it will be increasing to 350GB in January.
Customers who opt for a 1TB plan or those who have a bundle with DirecTV television service can qualify for unlimited add-on data plans, which cost $30 per month.
In October the company debuted three new fiber-based internet plans, starting at $35 per month for the first year, that come with unlimited data. All have a $10-per-month equipment fee.
When data caps are reinstated, those who exceed their monthly limit will be charged $10 for each extra 50GB of data, up to a maximum of $100 in overage charges if you're on a regular AT&T Internet plan. DSL and fixed wireless internet customers could pay as much as $200 in overages.
CenturyLink
CenturyLink, which recently changed its name to Lumen Technologies, has a 1TB monthly cap on most plans, except for people subscribing to high-speed fiber. If you go over your data cap, you won't get hit with overage fees but you'll be asked to either reduce your usage, subscribe to a higher-speed internet plan, or switch to a business plan. The company said in a statement: "We talk with our customers about their options. If they are exceeding 1TB, which is hard to do, it is clear they don't have the service that matches their usage."
Charter/Spectrum
The country's second-largest cable operator, Spectrum, doesn't have data caps. This was one of the conditions imposed on the company when it acquired Time Warner Cable and Bright House Networks back in 2016.
However, this summer Charter asked the FCC to consider dropping that condition—plus one that bans Charter from striking paid interconnection deals—on May 18, 2021, rather than in May 2023 when the conditions were set to expire.
A Charter spokesperson says the company isn't actually planning to introduce data caps, but filed the petition just in case it wants to get out of its commitments to the FCC early. The deadline for the petition was August 18, 2020. "We have never had data caps. All our home broadband products are unlimited and we intend to stay unlimited," he wrote in an email.
But he also said that the move would give Charter "the flexibility to operate differently two years from now," which seems to leave the door open for the company to reconsider imposing data caps.
Comcast/Xfinity
Comcast recently announced that it will be rolling out its 1.2TB monthly data cap throughout its entire 39-state territory starting Jan. 1. Currently, Comcast enforces the cap in 27 states.
The caps don't apply to customers who get the Xfinity Gigabit Pro tier of service, those with Prepaid Internet or who have Bulk Internet agreements, or business customers.
While the data caps go into effect in January, Comcast says it won't start charging overage fees until March to give customers time to see if they'll be affected by them. Then those who exceed their data cap will be charged $10 for each 50GB of excess usage, up to a maximum of $100 per month. That full $10 fee will be charged even if you only use a small amount of data over your cap—say, even 1GB—and you won't get credit or be able to rollover unused data from that 50GB block.
"Most customers already have these data plans, and those in the Northeast that are being notified now will not see any impact until at least April," a company spokesperson told us via email, adding that 95 percent of its customers won't be affected by the cap. "This very small percentage of our customers drives a disproportionately large volume of traffic on our network, which we've invested $12B in since 2017 alone."
Comcast does extend a one-time courtesy credit for people who exceed their allotted data. Customers can also pay an additional $30 per month to get an unlimited add-on plan. Those who sign up for xFi Complete, which includes unlimited data and rental of the Comcast gateway modem/router, pay an extra $25 per month.
The company also noted that in July, after pausing data caps for four months, it reintroduced them with a higher 1.2TB limit, lowered pricing for Unlimited Data from $50 to $30, and cut its maximum for overage charges from $200 to $100.
Cox
Cox now has a 1.25TB data cap for its internet plans. If you go over, you'll be charged $10 for each additional 50GB block of data. You have the option of upgrading to an additional 500GB each month for $30 per month or an unlimited plan for $50 per month. In an email to CR, a Cox spokesperson noted that the company had increased data allowances to accommodate families now learning and working from home, and had connected low-income families for free or at a significantly reduced rate.
SuddenLink
SuddenLink, now owned by Altice, has a 250GB data cap on its basic Internet 100 plan. There's no option to add an unlimited plan to this service, and you'll be charged $15 for each 50GB block of extra data. SuddenLink's Internet 400 and Internet 1 Gig plans have unlimited data.
Mediacom
Mediacom has four plans with varying data caps, depending on the level of service.
The most basic plan, called Access 60 Internet, has a 60GB data cap, but the company is upping it to 200GB in 2021 while keeping its $30-per-month price. Others start at 1TB and go all the way up to the 1-Gig internet plan with a 6TB allowance. Because each plan offers a successively higher data cap than the one before it, it probably makes the most sense to just upgrade the plan if you need more data.
As part of a COVID-19 relief plan, Mediacom—the fifth largest cable operator in the U.S.—has been providing up to 100GB of additional data to any broadband customer who exceeds their monthly data allowance for free through the end of 2020.
In 2021, if you exceed your data cap, expect to pay $10 for each additional block of 50GB data.