When you shop through retailer links on our site, we may earn affiliate commissions. 100% of the fees we collect are used to support our nonprofit mission.
Learn more.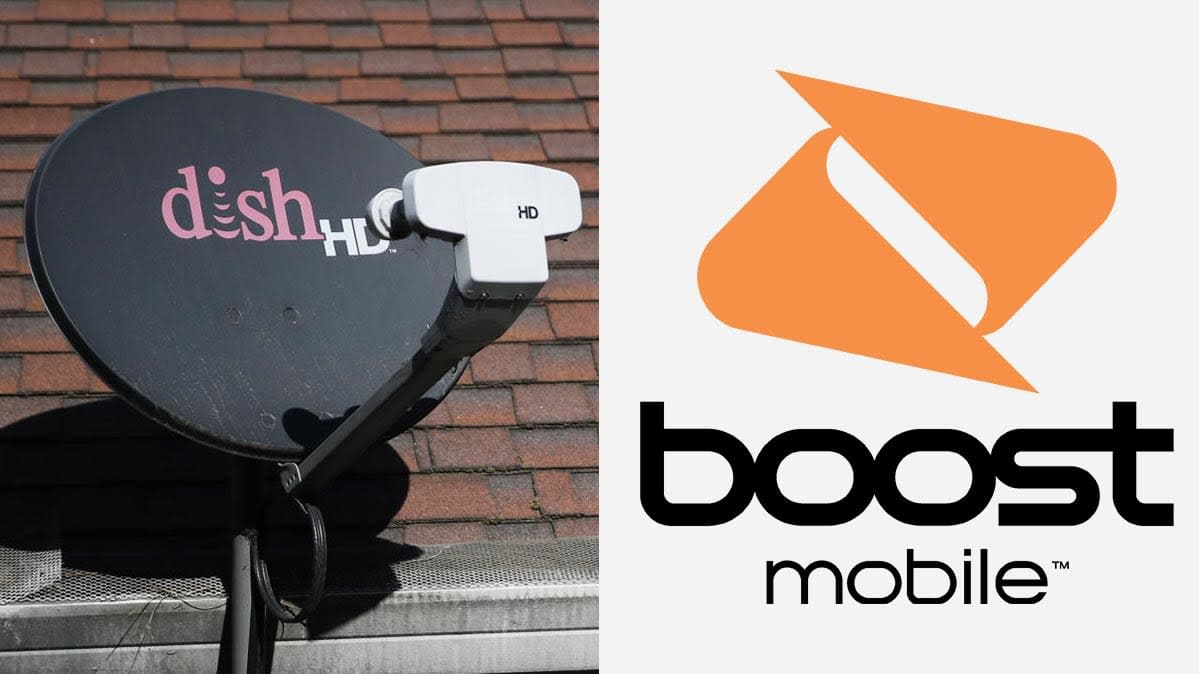 With the acquisition of Boost Mobile now complete, the satellite TV company Dish has officially entered the world of wireless carriers. And while that may not seem like big news to most consumers, it's worth examining what it says about the increasingly blurry lines between cable, internet, and cell service providers.
As more and more families choose to drop cable and satellite TV in favor of lower-priced streaming services, the traditional powers have had to scramble to replace that lost revenue.
TV providers such as Comcast and Altice launched their own wireless services. And cellular providers like Verizon and AT&T expanded into the world of content creation.
More on Wireless Carriers
The deal for Boost, which Dish values at $1.4 billion, is the result of a mandate from federal regulators that allowed T-Mobile to merge with Sprint after agreeing to unload its prepaid wireless division. The plan's supporters argued that placing Boost in the hands of a company like Dish would preserve competition by creating a new, fourth carrier, but experts say that's not the case, at least right now.
With just a tiny fraction of wireless subscribers, Boost remains a niche provider, says Bill Menezes, a senior principal analyst of mobile services at the market research firm Gartner. But the deal does provide Dish—a company struggling to keep subscribers—with a new revenue stream.
And, down the road, Menezes explains, the boost could help Dish become a legitimate player in the communications business. "In the long term, they could make themselves a competitor to the Comcasts and CenturyLinks of the world," he says. "But that's going to depend on 5G."
Dish will have to build its own 5G network, as planned. And then the technology will have to replace the wired connections that currently bring consumers their TV and internet service.
What does all that mean for you? Let's take a look.
Budget-Conscious Bundles?
In 2017, the cable giant Comcast launched its Xfinity Mobile wireless service. A year ago, Altice USA followed with its own.
Both are geared toward budget-conscious consumers eager to stretch dollars by bundling services they already use. Altice goes so far as to offer cable subscribers all-inclusive wireless rates as low as $20 per month.
Even before the addition of Dish, says Craig Moffett, a senior research analyst and founding partner of research firm Moffett­Nathanson, cable companies with wireless services were putting significant pressure on the traditional carriers.
The cable industry, as a whole, added 547,000 phone subscribers during the first quarter of this year, he notes. Though that reflected a slight dip, largely due to COVID-19-related shutdowns, it brought the collective number of subscribers to more than 3.7 million, an increase of 2 million in the past year alone.
So look for Dish, which provides TV services to rural and lower-income Americans, to bundle its offerings in a way that's more appealing to consumers. As Moffett points out, customers usually don't feel much in the way of loyalty toward prepaid-wireless services.
The Promise of 5G
In the last year, the major carriers have gradually expanded their 5G networks, turning spotty connectivity, even in the largest cities, into something resembling national coverage.
Once those networks are up and running at full capacity, experts say, 5G connectivity will bring super-fast connectivity to your mobile devices, allowing you to download a movie in just 5 seconds. It will also lay the groundwork for game-changing applications such as smart cities, driverless cars, and robotic surgery.
It may even replace the wired internet connection to your home.
Instead of a modem that transmits WiFi signals, consumers would have a 5G transmitter with millimeter wave technology.
Dish currently owns a decent amount of spectrum that could be devoted to such a network. It's not ideal for everything, though, because, while significantly faster than the low- or mid-band signals used by many current 5G phones, millimeter waves also have a much tougher time piercing walls and traveling long distances.
Because of that, they're much better suited to applications involving smart home devices and wearables than to smartphones.
As part of the sale agreement, Dish gets access to the combined 5G network of T-Mobile and Sprint for the next seven years, buying time for it to build its own network. And the successful rollout of that infrastructure, not to mention 5G technology's much-heralded applications, is the key to transforming Dish into something beyond the budget, prepaid service of Boost, Menezes says.
But he cautions that home networks like the one described above are a long ways off and, if they can't compete on price, they might never become a reality. In the meantime, the promise of 5G may simply make life more confusing for people.
"The bottom line is wireless pricing will not get simpler, and it will not get less expensive for consumers," Menezes says, "despite what the carriers want you to believe."