How to Prevent Catalytic Converter Theft
This pricey exhaust system part contains precious metals, and thieves want it more than ever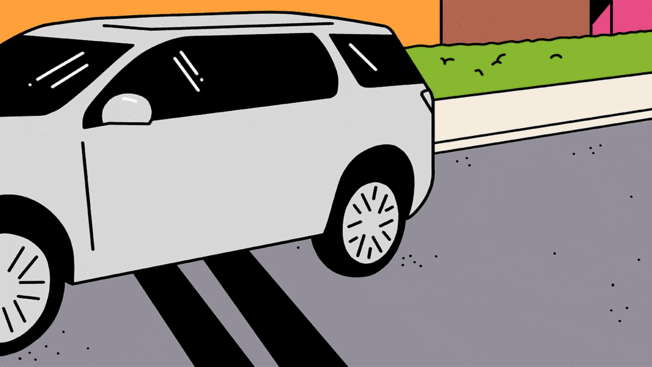 Catalytic converter theft is on the rise and to a shocking degree. Theft of this pricey part rose 325 percent nationwide between 2019 and 2020, according to the National Insurance Crime Bureau (NICB). In New York City, the police department reported that converter thefts had risen from 211 to 802 over that same period, and jumped to 3,705 in 2021.
The catalytic converter is an exhaust system part that's necessary for your car to pass safety and emissions inspections in many states. Some vehicles have more than one, and the NICB says replacing stolen converters can cost as much as $1,500 to $3,000. Trucks, which are higher off the ground, are at greater risk, simply because the converters are easier for thieves to access. The Toyota Prius—a popular gasoline-electric hybrid with two converters—is a favorite target, according to the NICB. Also at risk are street-parked vehicles and trucks parked overnight in unattended lots.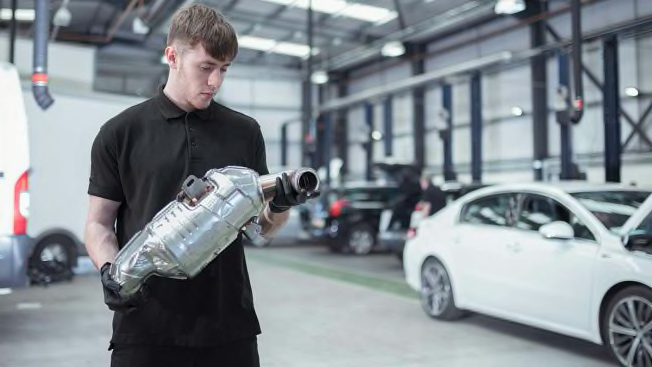 Some states—including the Carolinas, Indiana, and Texas—have passed laws requiring scrap metal dealers to ask for vehicle titles or other documentation before they'll buy used catalytic converters. A number of other states have proposed legislation. But for people worried about getting ripped off now, NICB says there are some steps that can be taken to protect your car.
Anti-theft devices: Catalytic converter anti-theft devices are available from various manufacturers and range from steel plates protecting the underside of the vehicle to cages made from steel cables that are meant to discourage thieves from stealing a converter by making removal more time-consuming, which in turn increases the thief's exposure to getting caught. Alarms—both full vehicle systems and special converter-specific ones—also can be effective deterrents. Talk with a trusted mechanic to see what they recommend for your vehicle. Anti-theft solutions can be pricey, but they often cost less than a new catalytic converter.
Secure parking: Park overnight in a locked garage, or in a well-lit, enclosed lot if you can. If you're parking in a driveway, consider installing motion sensor lights. If you're parking on the street, try to pick a well-lit one with plenty of traffic.
Report theft: Even if you drive an older car and it doesn't seem worth it, alert local law enforcement and your insurer if your catalytic converter does get stolen. Statistics can help legislators pass laws that make it tougher for thieves to sell stolen parts.
NICB says insurance policies can cover replacement of a stolen catalytic converter, but only if there's a comprehensive policy in place. Comprehensive insurance covers events like theft and weather damage, but many people who have older, less valuable cars don't carry it because the premium isn't worth the potential payout if something goes awry.
Most people who are leasing or making payments on a car are required to carry comprehensive coverage, but whether or not someone files a claim on a stolen converter depends on the policy's deductible and how much it costs to replace the part. For example, if you have a $1,500 deductible to keep your monthly premium low, you wouldn't file a claim on a repair that cost $1,200.
The best option, though, is prevention. Even if your insurance covers replacement of a stolen catalytic converter, parts delays and repair shop backups are common right now, meaning you may have to wait a while for repairs.