When you shop through retailer links on our site, we may earn affiliate commissions. 100% of the fees we collect are used to support our nonprofit mission.
Learn more.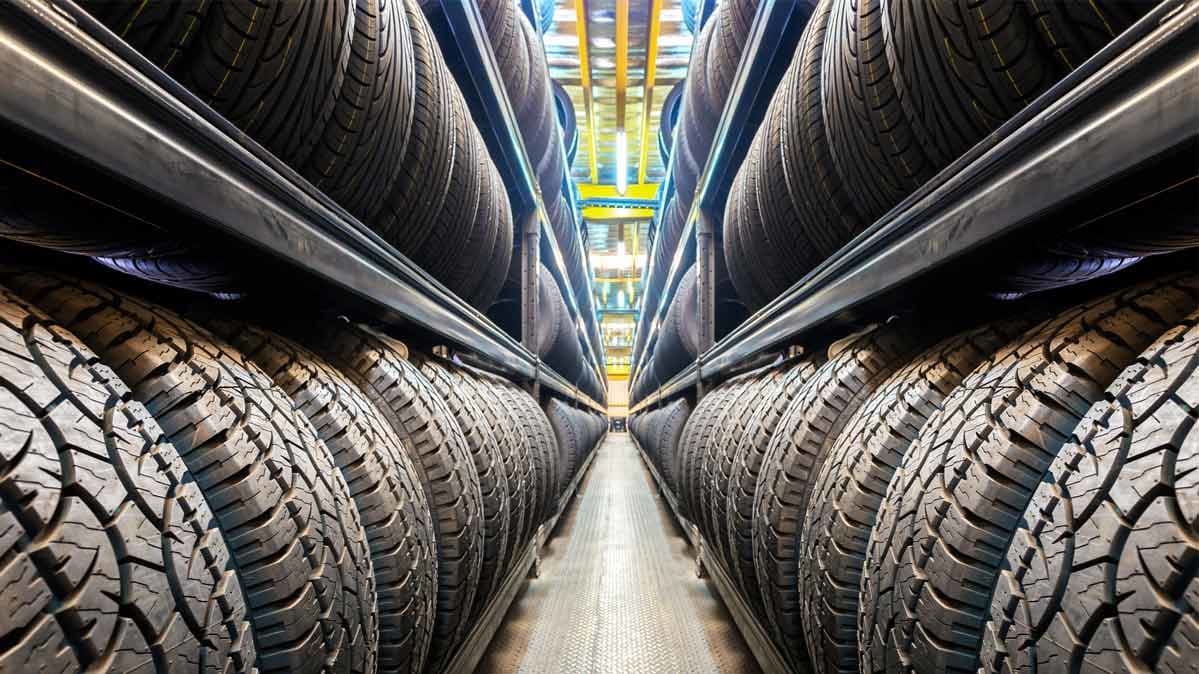 With spring's arrival, it's a good time to check the condition of your tires and consider replacing them. And there are a lot of deals right now on replacement tires, from "buy three, get one free" discounts to other strong rebates.
"It's best to be proactive with tire replacement," says Gene Petersen, who runs CR's tire-testing program.
When the tire tread depth is worn down to 4⁄32-inch, it's time to start shopping. If that coincides with tire sales and rebates, you can save real money—especially when you replace all four tires, Petersen says.
Whether or not there's a sale or special deal, tires worn down to 2⁄32-inch tread depth should be replaced immediately, he says.
Even during the coronavirus pandemic, tire stores and dealerships are open in most areas and able to provide replacement tires or significant repairs. And there are mobile services in many places, such as those listed at TireRack.com and Wrench.com, that can come to your driveway to perform the swap.
When shopping, be sure to look beyond the purchase price to consider the cost for installation and a road-hazard warranty.
Every year Consumer Reports purchases hundreds of tires for our test program. Our tire team scours the internet to find the right tires at good prices.
Right now we're seeing savings on tires from several popular brands. The following tire brands are offering rebates, typically for buying a set of four tires. Click on the brand name to check their tire ratings.

Bridgestone: Up to $100 rebate. Valid until 5/4.
Cooper: Up to $70 mail-in rebate. Valid until 4/20.
Dunlop: $100 instant savings. Valid until 4/30.
General: Up to $70 mail-in rebate. Valid until 4/30.
Goodyear: $100 instant savings. Valid until 4/30.
Kumho: $70 mail-in rebate. Valid until 5/4.
Nexen: $70 mail-in rebate. Valid until 5/4.
Hankook: $80 mail-in rebate. Valid until 5/31.
Toyo: Up to $100 mail-in rebate. Valid until 5/2.
Yokohama: Up to $100 mail-in rebate. Valid until 4/30.
Some manufacturers and retailers will offer an additional savings when you use a branded credit card. Watch out for those expiration dates.
Major retailers such as DiscountTireDirect.com, SimpleTire.com, TireBuyer.com, and TireRack.com often highlight their current offers, as well as manufacturer deals, on their home pages.
Below are tips from the CR tire team to steer you in the right direction while you're shopping.
Determine the Best Tires for Your Vehicle
Start by knowing which tires are on your vehicle. Check the tire placard (usually found on the driver's doorjamb of the car) for the recommended tire size. Additional information is often available in your vehicle owner's manual. For optimum overall performance, replace your tires with ones of the same size and speed rating (identified by the letter in the tire size).
What speed ratings mean: There's a letter on each tire that identifies its maximum speed limit, but that's not how fast you should drive! Standard all-seasons are usually rated S (up to 112 mph) or T (118 mph). Climbing up the scale are the letters H (130 mph), V (149 mph), W (168 mph), Y (186 mph), and ZR (149+ mph). Use a tire with the speed rating recommended in your vehicle owner's manual or as listed on the tire information placard. Though few drivers would ever drive to these sustained speeds, tires with higher speed ratings generally offer better handling and wet grip than lower-rated tires offer.
An easy way to find out what models are available to fit your car is to use CR's tire selector tool.
We test multiple factors so that you can tailor your selections based on what matters most to you. When you're choosing tires, we recommend that you prioritize handling, resistance to hydroplaning (when water gets between the tire and the pavement), and wet and dry braking. Use tread-life ratings to judge a tire's value. Rolling resistance can help you determine a tire's effect on fuel economy. It's worth paying more for a tire that will last longer and/or improve your fuel efficiency.
Try to narrow your tire choices down to three models. That's a manageable number and makes it easier to find the right deal.
Search Deals Online
Look at multiple websites to compare prices. Make sure you account for add-ons, such as shipping fees or sales taxes. Keep in mind that tire prices vary by model, type, and size; expect to pay more for larger sizes. To determine your real cost, get an estimate of how much it would cost to ship and install tires at a local store or even at home. Some retailers and manufacturers offer free shipping.
Major retailers spell out these details as you go through the shopping process.
Look Local
Check the websites of the major chains in your area. You might find that they're offering their own incentives on top of the rebates and other offers from the manufacturers. If the prices aren't as good as you're finding online, call to ask whether they can get the tire you want while matching—or beating—the online retail price.
Show the online price to the retailer. You'll want to find out the out-the-door price, including tire cost, mounting, balancing, wheel alignment, and any fee for disposal of your old tires.
Ask for Freebies
Local shops might offer perks such as lifetime tire rotations or road-hazard warranty coverage. Those services could make the difference for many consumers. We like road-hazard warranties, especially if there's no charge for them. They provide extra protection should your tires get damaged before they wear out.
Many larger retailers provide road-hazard protection, including BJ's, Costco, SimpleTire, TireBuyer, and Tire Rack. But their terms vary.