When you shop through retailer links on our site, we may earn affiliate commissions. 100% of the fees we collect are used to support our nonprofit mission.
Learn more.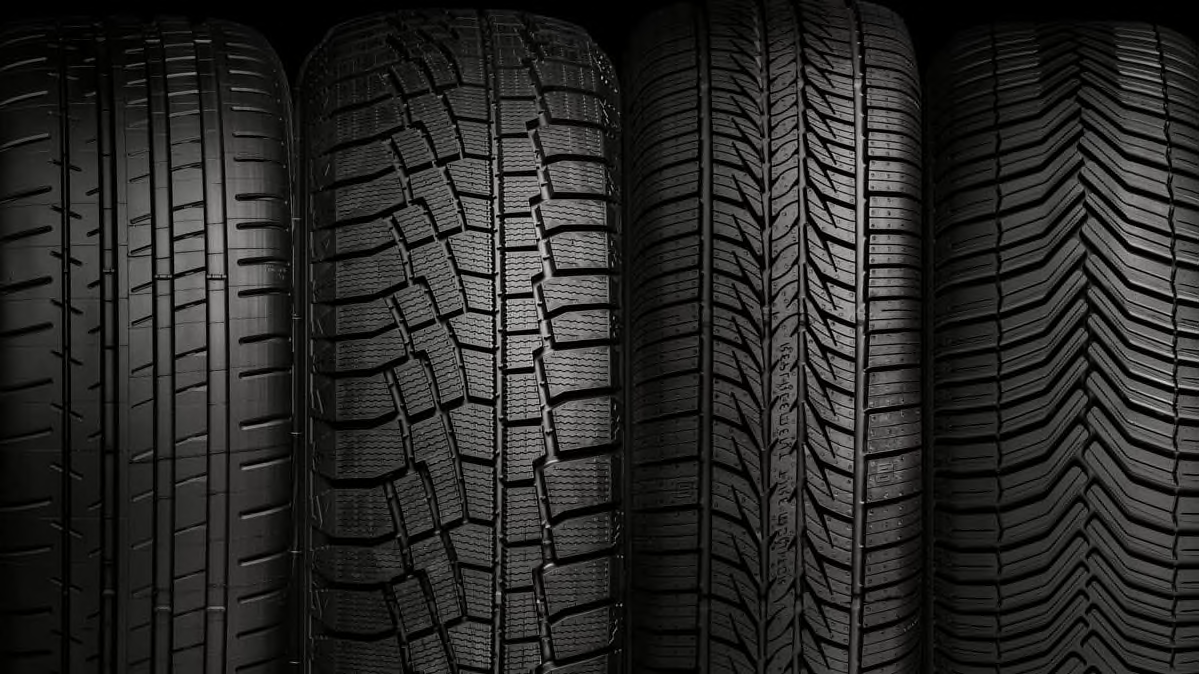 It's hard to overstate the importance of tires in keeping passengers safe and delivering performance. That's why so many consumers in colder climates spend the time and expense to swap winter/snow tires twice a year to ensure that their 2-ton vehicles have the best grip possible.
With year-round convenience in mind, manufacturers have introduced an all-weather product category designed not only to perform well in the snow but also to be a year-round tire for your car. Some cost more than the average price of performance all-season tires, but you'll come out ahead by avoiding the cost and inconvenience of seasonal tire changes.
"The best all-weather tires have proved to provide year-round traction that truly combines all-season and winter/snow performance," says Gene Petersen, Consumer Reports' tire-program manager. "While some can cost more than performance all-seasons, they represent a good value."
These do-it-all tires offer unique tread designs and enhanced rubber compounds that increase traction across a broad range of temperatures. They're different from typical all-season tires mainly because they provide better traction in the snow. For this reason, they have the same mountain/snowflake symbol on the sidewall as winter/snow tires.
In our latest testing, CR evaluated five all-weather models: the Goodyear Assurance WeatherReady, Michelin CrossClimate +, Nokian WRG4, Toyo Celsius, and Vredestein Quatrac 5. From this fresh category, the Michelin CrossClimate + shined as a top performer thanks to its uncompromising grip.
"Both the tread compound and tread design for the Cross Climate + are unique and protected by patents," explained Tom Carter, a Michelin spokesman. "Its innovative compound contains new elastomers, which improves the stability of the tire's characteristics across a wide outdoor temperature range. CrossClimate + tires retain their properties and are capable in winter conditions and summer heat waves."
This impressive—but pricey—tire is sold in limited sizes by Tire Rack, one of the nation's leading tire retailers. More sizes will be added in the fall.
How Tire Types Compare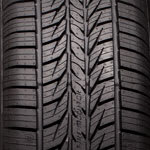 General Altimax RT43
All-Season
Suited to year-round driving in varying climates with moderate winter driving conditions.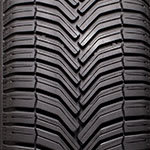 Michelin CrossClimate +
All-Weather
Suited to year-round driving in varying climates with emphasis on winter grip.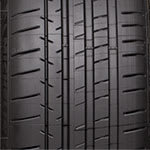 Michelin Pilot Super Sport
Summer
Suited for temperatures above 45˚ F.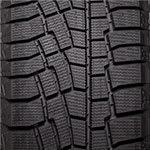 Cooper Discoverer True North
Winter/Snow
Designed to provide optimum grip in severe winter conditions with temperatures below 40˚ F.
CR's Unique Testing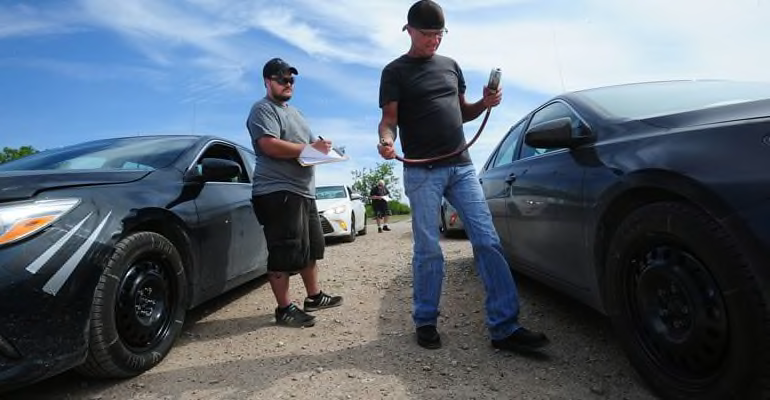 As the tire market evolves, so do CR's testing methods. We replaced our basic cornering test with a more dynamic evaluation of acceleration, braking, and handling on a 2-plus-acre course over wet asphalt. This new all-in-one test better reflects real-world challenges drivers face.
Overall, we purchased more than 630 tires this year for our full test program, covering 63 models for all-season, performance all-season (which includes all-weather tires), and winter/snow categories. We tested them at our track in Connecticut for wet and dry braking and handling, ride comfort and quietness, snow traction, and resistance to hydroplaning.
We evaluated each tire's grip on ice at a nearby skating rink. We also commissioned outside labs to measure each tire's rolling resistance, which affects fuel economy, and we conducted extensive treadwear tests on public roads in western Texas.
Most tires met or exceeded their warranty projections. Even those with a shortfall were usually off by a small amount. Of course, tread life will vary based on where and how you drive.
But the T-speed-rated Sumitomo HTR Enhance L/X missed its warranty projection by 25,000 miles. It has a 90,000-mile warranty but would last only 65,000 miles based on our test projections. According to a Sumitomo representative, customer satisfaction levels are "nearly 100 percent" with the product and mileage warranty. "It is our goal to provide top quality products at affordable prices," the company said in a written statement to CR.
In our ratings, tires that underperform their warranty have points deducted from their Overall Score. (Winter/snow tires don't carry a mileage warranty and are intended for limited, seasonal use, so we don't assess their tread life.)
How CR Tests Treadwear
We accumulate miles on Texas roads to estimate how long each tire should last (with proper maintenance). In many instances, our tread-life mileage estimates are equal to or better than manufacturer mileage estimates.
The all-season and performance all-season tires we tested most recently were installed on eight Toyota Camry sedans, and each Camry was loaded with the weight of four occupants. Tests were run night and day (totaling 1,000 miles over 24 hours) until we put 16,000 miles on each tire set, with periodic pressure checks, vehicle alignment, and tire rotation.
We provide buying advice based on actual miles driven instead of government treadwear ratings or manufacturer warranties. Though mileage may vary, our tread-life projections are a good way for shoppers to compare tires and choose ones that will last a long time.
Editor's Note: This article also appeared in the November 2018 issue of Consumer Reports magazine.
From the 'Consumer 101' TV Show
Not sure if it's time for new tires? CR's expert explains how George Washington and Abraham Lincoln can help.