The Best Snow Shovels
One is a must-have and three are best suited for specific tasks
When you shop through retailer links on our site, we may earn affiliate commissions. 100% of the fees we collect are used to support our nonprofit mission. Learn more. Even if you own a snow blower, a good snow shovel is a winter essential if you live in an area that gets even an occasional dusting.
The All-Purpose Workhorse
Best for a variety of conditions, these lightweight metal or plastic shovels can toss the fluffy stuff or push through heavy accumulation. If you own one shovel, this should be it.
Straight, Ribbed Handle
Lightweight, with ribs that provide the strength not to flex under the weight of snow.
D-Shaped Grip
Provides control and leverage.
Steel Wear Strip
Cuts through compacted snow and scrapes the pavement without damaging it.
Wide Blade
Clears a broad path, cutting down on the number of passes you'll have to make.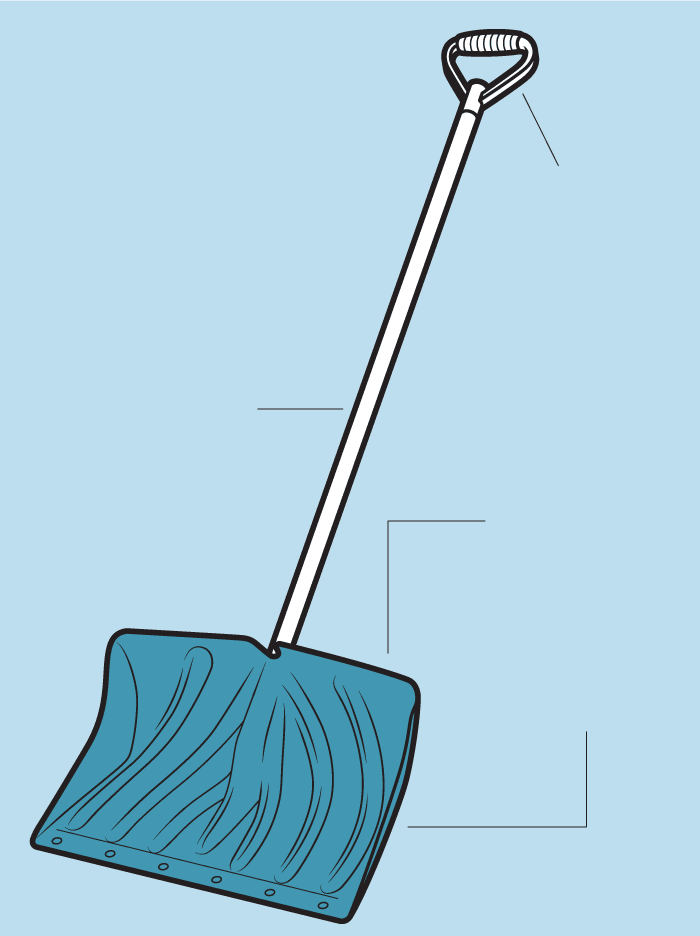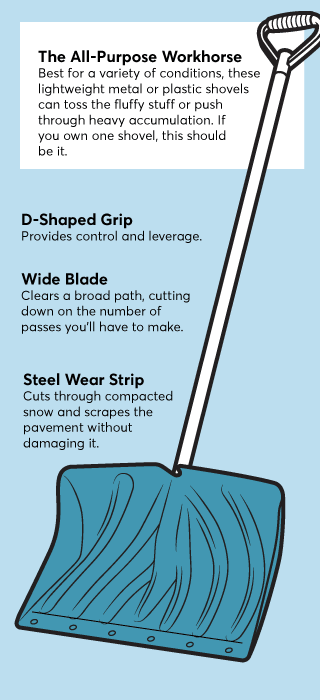 3 Shovels for Specific Conditions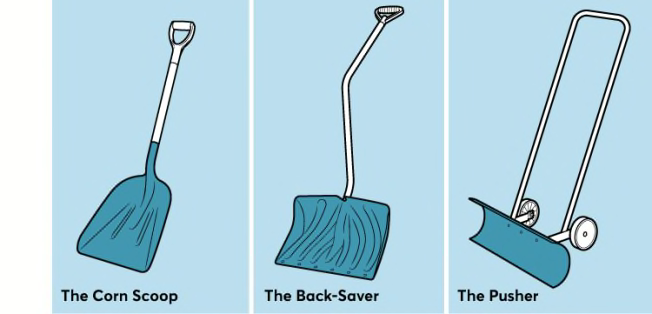 The Corn Scoop
Narrower than an all-purpose shovel, this typically has a wood or fiberglass handle and a metal scoop, which is more rigid than plastic. The result is an effective tool for a pile of wet snow, but the short handle doesn't lend itself to plowing.
The Back-Saver
The ergonomic handle of this all-arounder is bent at roughly 25 degrees, putting the scoop flush with the ground without putting your back out of whack. The trade-off is that you can't settle into your own angle for shoveling, which means your arms may tire faster. Look for a metal lip for most surfaces, but go with an all-plastic version for use on a wood deck, which metal can nick.
The Pusher
This design lets you cover a lot of ground after a light dusting. The broad face clears an extra-wide path, and wheels make it easy to roll around while you clear a large driveway or walk.
Editor's Note: This article also appeared in the November 2018 issue of Consumer Reports magazine.