When you shop through retailer links on our site, we may earn affiliate commissions. 100% of the fees we collect are used to support our nonprofit mission.
Learn more.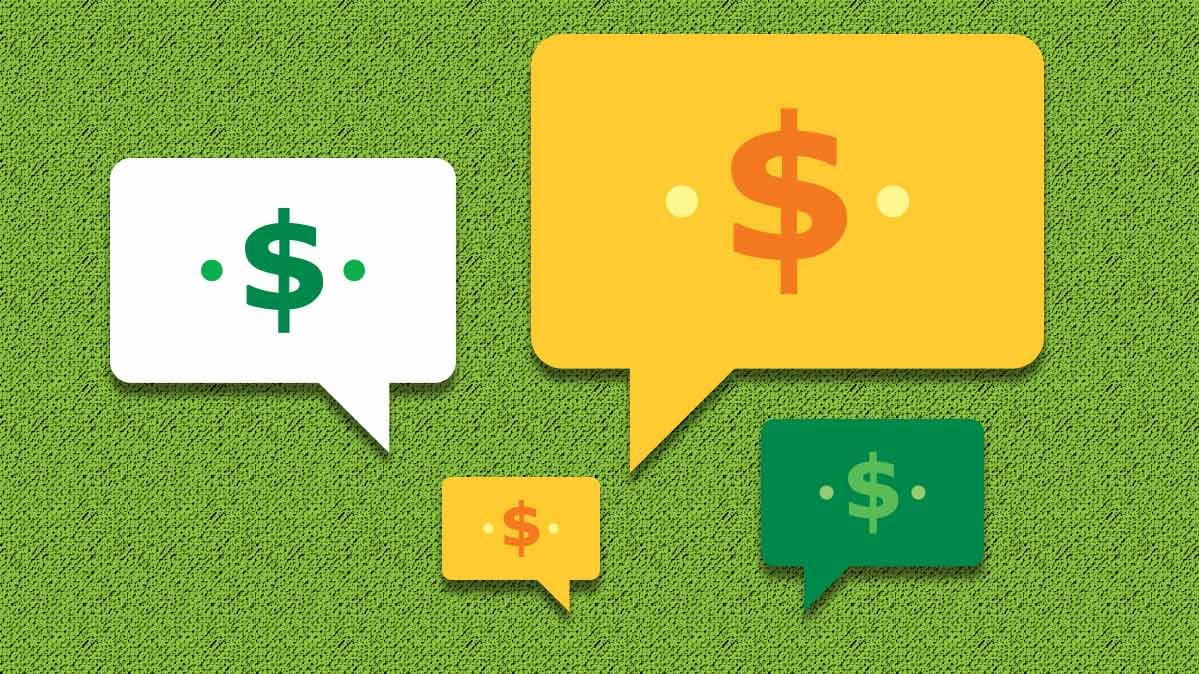 When it comes to getting a better deal on your cable-TV bill, Consumer Reports members tell us that it pays to haggle.
That's one of the breakaway findings of Consumer Reports' latest telecommunications survey, in which more than 176,000 CR members rated their home internet, TV, and telephone service providers and the bundled plans offered by these companies.
CR members were largely dissatisfied with most of the companies covered in the ratings, especially for the perceived value of the services rendered. That's probably not surprising, given that respondents reported paying a median of $186 per month for a bundle of TV, internet, and home phone services.
Most of the larger cable companies—Optimum (Cablevision), Comcast, and Spectrum (Charter, Time Warner Cable, Bright House Networks)—earned low marks for customer service and value, settling into the bottom half of the providers included in the new telecom service ratings.
One bright spot from the survey was that it's worth trying to negotiate with your provider over your cable bill—and most respondents who have a bundled plan did. Seventy percent said they attempted to negotiate a better deal at some point, and among that group the overwhelming majority—80 percent—were able to get one or more perks, including a new or extended promotional rate and outright price cuts.
What You Can Get
You can see what types of deals our members were able to negotiate in the chart below. The good news for those who've been shell-shocked by a skyrocketing cable bill at the end of a promotion period is that nearly one-third of those who haggled were able to get a new promotional rate. Still others were able to get their current rate extended.
About a quarter of those who tried were able to get their pay-TV company to cut their monthly bills by up to $50. And a decent number were able to get either premium channels such as HBO and Showtime or a boost in their internet speeds at a discount, if not free.
One possible reason pay-TV companies are more open to dealing is the growing number of streaming video options such as DirecTV Now and Sling TV that replicate cable-style TV packages at a fraction of the cost (typically $25 to $45 per month).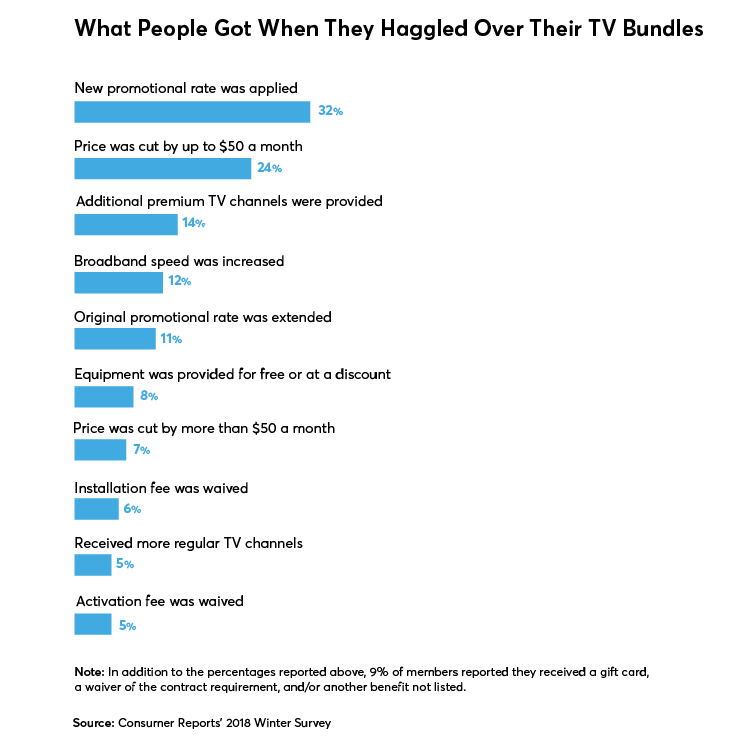 Hidden Fees
Beyond CR's telecom survey, consumers continue to voice complaints via our Share Your Story platform about the hidden fees levied by cable, satellite, and telco TV service providers.
As a result, Consumers Union, the advocacy division of Consumer Reports, has launched an effort to get companies to be more up front about the true cost of monthly service for customers.
You can join the campaign by signing our petition at WhatTheFee.com. We plan to use the signatures to urge cable companies to make their pricing more transparent.