When you shop through retailer links on our site, we may earn affiliate commissions. 100% of the fees we collect are used to support our nonprofit mission.
Learn more.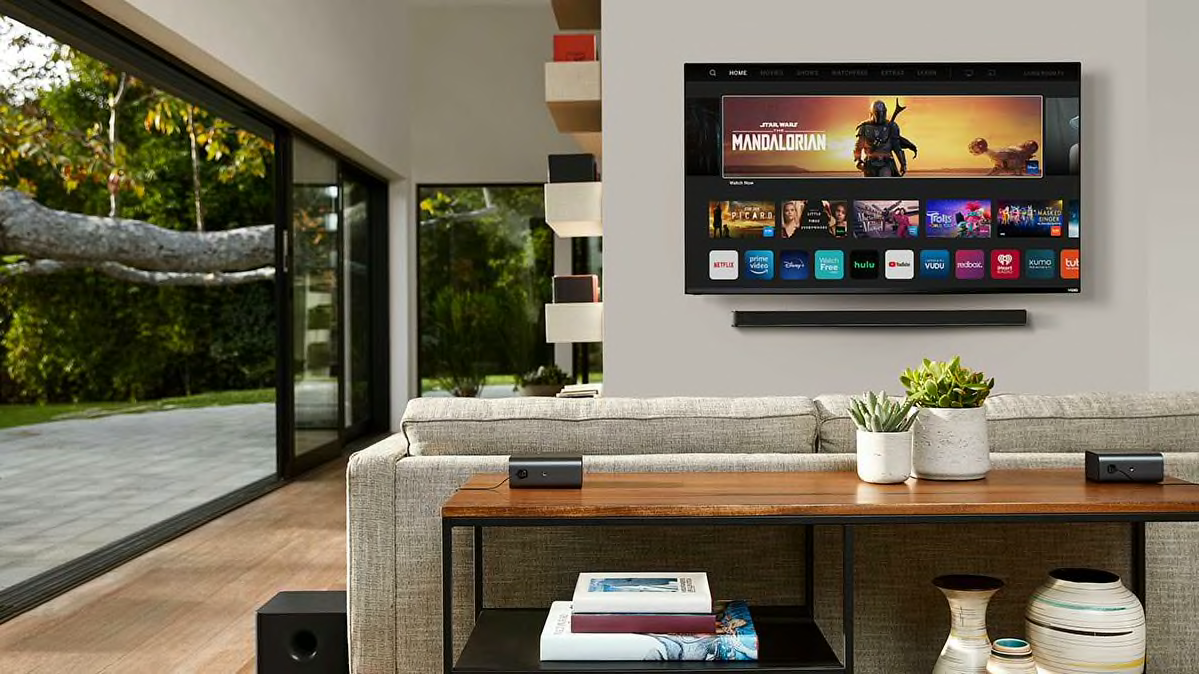 For anyone shopping for a new TV, one of the biggest challenges is trying to sort through a TV brand's lineup, which typically includes several series.
It's not always so clear what you get, or give up, in terms of features and performance as you move up or down a company's different series, and whether it's worth spending more for a pricier step-up model.
Vizio has been one of the biggest TV brands in U.S. stores for several years now. It started out selling lower- and midpriced sets in warehouse clubs but eventually elbowed out bigger brands for a spot in other retail outlets.
The company just announced its TV lineup for 2020, and, as in previous years, it will have three main series of LCD TVs. These include the entry-level V-series sets, midline M-series models, and the top-tier P-series TVs—the same three series names as last year.
But Vizio's big news is that it will be introducing its first OLED TVs, joining LG and Sony—and possibly one or two other newcomers—in that market. That could be important for anyone looking for top-notch performance, as OLED TVs from LG and Sony have dominated Consumer Reports' TV ratings, available to digital members, for the past several years.
While many of Vizio's entry-level V- and M-series sets are now available, you'll have to wait until this fall to kick the tires on its new OLED TVs, which will be available in 55- and 65-inch screen sizes. That's the same time that Vizio's new 85-inch P-series Quantum X flagship LCD TV will arrive.
All of Vizio's sets are getting faster processors and an updated version of the company's SmartCast smart TV system, for quicker access to apps, more personalization, and improved search. Vizio smart TVs include built-in support for Google Chromecast and Apple AirPlay 2, and will work with Amazon Alexa, Apple Siri, and Google Assistant. Vizio is also adding its own voice command system to its remote control for controlling the TV and searching for content.
SmartCast 4.0, as it's being called, will be included in all new sets, and as a software update for older Vizio SmartCast TVs going back to 2016. It supports numerous streaming apps, including CBS All Access, Disney+, Hulu, Movies Anywhere, Netflix, and YouTube TV; the Apple TV app and NBC's Peacock will be added later this summer.
This year, Vizio says it's focusing more on gamers. Many of the new TVs will have faster response times and lower input lag to improve game play, plus a new game mode that automatically can detect when a game is being played and shift the TV into a special low-latency game mode. These sets also support variable refresh rate, or VRR, which can sync a game's changing frame rate to the TV's refresh rate for smoother game graphics.
Also new this year in all 4K sets is support for a newer HDR format, called HDR10+, which we saw last year mainly in Samsung 4K TVs. (This is in addition to the Dolby Vision, HDR10, and HLG HDR formats.) When done well, HDR—short for high dynamic range—can produce brighter, more colorful images closer to what we see in real life.
HDR10+ works a lot like Dolby Vision, making scene-by-scene or frame-by-frame adjustements according to brightness, color, and contrast variations in the content. That can help a midlevel TV that doesn't have the peak brightness levels of a top-tier model adapt the content to the set's limitations. So far we haven't seen much HDR10+ content, but Vizio TVs will be future-proofed if the format takes off.
Vizio's First 4K OLED TVs
Back at CES in January, we learned that Vizio would offer its first OLED TVs in 2020, but there weren't many details. Vizio now says the first sets will arrive this fall.
The good news: Pricing will be very competitive, with the 55-inch model, called the OLED55-H1, selling for $1,300, and the 65-inch OLED65-H1 priced at $2,000. That's a few hundred dollars less than LG's least expensive BX-series OLED models. In general, OLED TVs top CR's TV ratings, but they're also among the most expensive TVs you could buy.
Both of the Vizio OLEDs—which differ only in size—will have the best-performing version of a new Vizio new processor, called IQ Ultra, which will be harnessed both for picture quality enhancements as well as snappier smart TV performance.
For gamers, the OLED sets, like some of the LCD TVs, will have what Vizio calls its ProGaming Engine, which includes the VRR features and the auto game mode that kicks the TV into a lower-latency mode while preserving other picture-quality settings.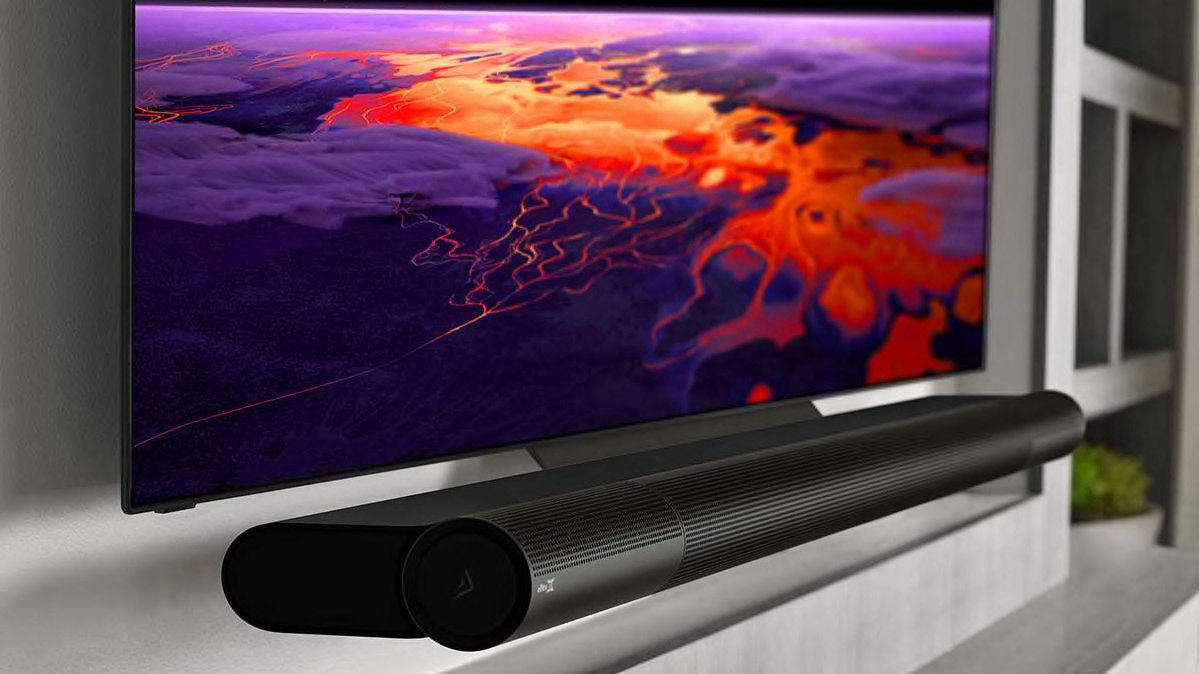 P-Series Flagship 4K LCD TVs
Like last year, you'll find Vizio's top LCD models in the P Quantum series, and that series has two different model lines, Quantum and Quantum X.
Like last year, the biggest differences between more and less expensive Vizio sets are the peak brightness of each TV and how many local dimming zones its backlight has.
Peak brightness is important for top-notch HDR performance, helping the TV display the various elements in an image—a shadowy cave, sunlit facial highlights, a brightly lit lightbulb—as well as more realistic "specular highlights," such as, say, the sun's reflection off a car's chrome bumper or an airplane wing. With HDR, those flashes of light pop; without it, they don't stand out nearly as much.
TVs with local dimming have their backlights arranged in a number of zones that can be controlled individually, so some areas can remain dark while others are illuminated. In theory, the more dimmable zones a TV has, the better the contrast and black levels can be. (You don't find local dimming in OLED TVs, where every individual pixel can be turned off or on—local dimming is actually one way to get an LCD to perform more like an OLED.)
Befitting their flagship status, Vizio's top-tier Quantum X sets claim up to 3000 nits of peak brightness—take our word for it, that's very bright—and up to 792 local dimming zones. among the most we've seen on any TV. Stepping down a notch to the Quantum sets gets you up to 1200 nits of brightness, and 240 dimmable zones.
Both models—in fact, all Vizio LCD TVs—have full-array LED backlights, where the LEDs are arrayed across the entire rear panel of the TV, not just on the sides. This can make local dimming more effective. And both Quantum and Quantum X sets use quantum dots for a wider range of colors, and have anti-reflective screens to reduce glare.
What will the extra brightness and dimmable zones cost you? In general, you'll pay about $300 more for a Quantum X model, which ranges in price from $1,500 for a 65-inch set, to $3,000 for a monster 85-incher. A 75-inch model costs $2,000. That compares to $1,200 for a 65-inch Quantum TV, or $1,700 for a 75-inch set.
M-Series Midline 4K LCD TVs
In the past, Vizio's M series have typically provided a nice balance of performance and price, with fewer features than you get with the P-series sets but some extras not found on the less expensive V-series models. For example, the M-series Quantum TVs are the starting point for the use of quantum dots. This year, like the P-series models, they'll have the ProGaming Engine, with the auto game mode and VRR, where the V-series sets have the lesser V-Gaming Engine without those features.
The M series is divided into two lines, with the main differences again being peak brightness and the number of dimmable zones. For example, the 55- and 65-inch MQ8-Series Quantum models, which will be available exclusively from Amazon, have 800 nits of peak brightness and 90 local dimming zones—double last year's M-series sets. The MQ7-Series Quantum TVs, available at most major retailers, offer 30 local dimming zones, and up to 600 nits of peak brightness.
You can expect to pay about $50 more for an MQ8 model. For example, the 55- and 65-inch MQ8 sets are priced at $550 and $750, respectively, where similarly sized MQ7 models will cost $500 and $700.
V-Series Entry-Level 4K LCD TVs
Just like last year, Vizio's V-series sets are entry-level 4K TVs that target budget-minded shoppers, though they, too, come with new IQ processor and updated SmartCast 4.0 smart TV platform. And like all other new Vizio TVs, they have HDMI 2.1 inputs with eArc, the latest version of the connector that supports higher-quality audio, including Dolby Atmos and dts:X 3D sound formats
Available in screen sizes ranging from 40 to 70 inches—and prices from $230 to $800—the V-series models have lower peak brightness and fewer dimmable zones than other Vizio models. In our past experience with V-series sets, regular picture quality has been decent but the sets couldn't really provide an high-quality HDR experience. But that's true of almost all the entry-level models we've tested.
The Consumer Reports TV testing team is now back in the lab using lots of safety precautions to protect against coronavirus transmission, working on new 2020 models from several brands. We should have those results shortly. We're looking forward to adding many of the new Vizio TVs to our testing program in the near future to see how well they perform.