When you shop through retailer links on our site, we may earn affiliate commissions. 100% of the fees we collect are used to support our nonprofit mission.
Learn more.
Buying a used car doesn't have to be a compromise. It can be an opportunity to own a more substantial make and model you may not be able to afford on the new-car market.
The median price paid for a recent-model used car—one built since 2011—is $18,000 when purchased from a used-car dealer and $21,000 from a franchised new-car dealer, according to a recent Consumer Reports national survey.
That may seem like a lot, but it's about $10,000 less than the median cost of a new car these days. And what you can find for your money may surprise you.
If those figures are in your price range, we recommend buying the most recent model year available with the widest array of safety and technology features. Most 3- to 5-year-old luxury vehicles haven't depreciated to that price range yet, but there's still a lot of value. For example, instead of buying a brand-new Honda Civic, you may be able to afford a gently used Honda Accord with a more luxurious trim package, quieter interior, and smoother ride.
Here's a little secret about depreciation: The new-car premium you pay for a tricked-out vehicle often vanishes the second time around. As new technology evolves, the old-tech gadgets depreciate faster than the rest of the car, according to data from TrueCar. Most cars are worth about half their sticker price when they hit the three-year mark, but technology loses a larger chunk of its value as its relative obsolescence gets factored in.
But no matter the pedigree, you'll want to have the car inspected by a certified mechanic before buying. Every factory can have a bad day, and it's also good to determine for certain how well a car was treated by its previous owner.
That said, what follows is our list of the four gently used vehicles that hit CR's sweet spot, performing well in our road tests as well as having strong reliability, excellent safety credentials, and a wallet-friendly price range. Try to look for one that has traveled less than 50,000 miles and may still be under the manufacturer's warranty.
---
The Fab Four: Used Cars That Go the Distance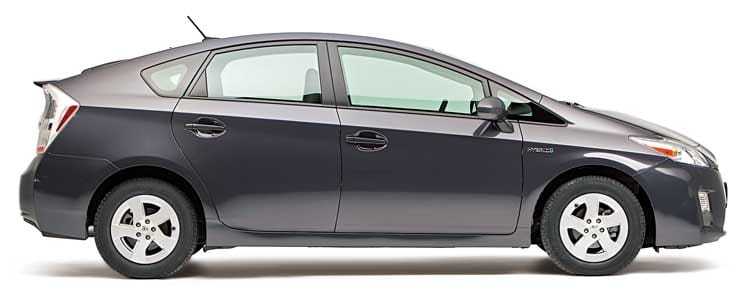 2013 Toyota Prius
This Consumer Reports Top Pick gives you great bang for your buck and saves you money at the gas pump. The top-line Prius Five trim level—not to be confused with the Prius V wagon—had an original sticker price just a hair over $30,000. It comes well-equipped with a navigation system, a backup camera, faux-leather heated front seats, a power driver's seat, 17-inch aluminum wheels, LED headlights, and fog lights.
Price when new: $30,005
Price range when used: $15,825-$18,650
---
2012 Toyota Camry
At the upper end of the budget is the 2012 Toyota Camry XLE with a gutsy V6 powerplant. The Camry is known for reliability, and at this trim level comes with 17-inch aluminum wheels, automatic climate control, and built-in navigation. But the real story is its safety features—blind-spot monitoring (optional), automatic dusk-sensing headlamps, and emergency braking assist that gives your brakes extra stopping power if you suddenly stab the pedal.
Price when new: $30,015
Price range when used: $20,675-$22,450

---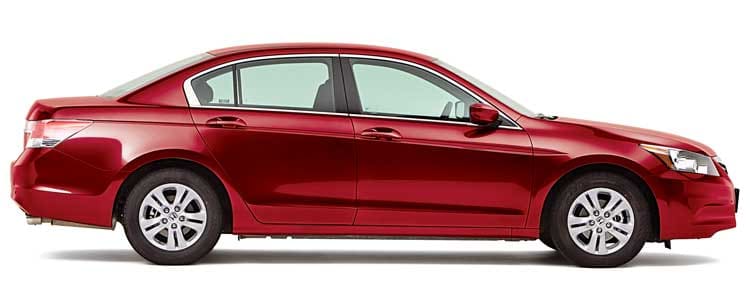 2012 Honda Accord
For a stylish car with proven reliability and amenities like heated leather seats, Bluetooth, keyless entry, and an upgraded stereo with USB and navigation (optional), the 2012 Honda Accord EX-L sedan or coupe was a whistling $32,000 when new. Now models with less than 50,000 miles on the odometer are easily in the range of a typical used-car budget.
Price when new: $32,030
Price range when used: $19,300-$21,300

---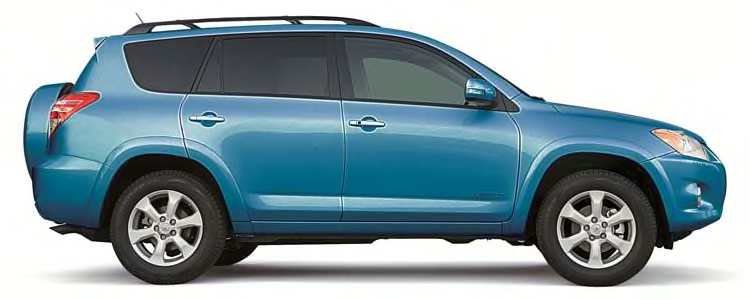 2011 Toyota RAV4
The 2011 Toyota RAV4 Limited is the best bet for a used compact SUV. This trim level comes with front-wheel or all-wheel drive. More intriguing is a choice of a four-cylinder or V6 engine—the V6 making this a quick, smooth, and effortless crossover vehicle. Known for its carlike agility, good gas mileage, and easy cabin access, the 2011 RAV4 isn't a budget breaker. The Limited trim came standard with 17-inch aluminum wheels and cruise control.
Price when new: $28,875
Price range when used: $19,750-$22,150

---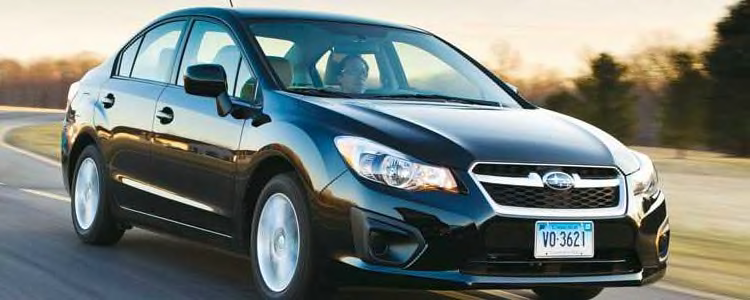 Best of the Rest
Here are 14 other standout vehicles that fall within our price and age guidelines. If you don't need all-wheel drive where you live, the two-wheel-drive versions will probably be less expensive.