The Hidden Risks of Used Cars
CR Investigates: Dealers are selling used cars with open recalls to unsuspecting consumers. Here's how to protect yourself. Armando Vargas-Ortega had bought his 2002 Honda Civic just three months earlier. While driving on the outskirts of Phoenix one evening last June, Vargas-Ortega, 54, collided with a Jeep that had run a stop sign.
His wife, in the passenger seat, survived with only minor injuries after her airbag activated, as it's meant to. But Vargas-Ortega's airbag malfunctioned. Instead of cushioning the blow, it ejected a piece of metal, lacerating the carotid artery in his neck and covering the driver's seat with "copious amounts of blood," according to the police report. Vargas-Ortega died in the hospital three days later.
The death is the most recent fatality—the 16th in the U.S. and 24th worldwide—known to be linked to airbags made by the now-bankrupt Japanese car-parts manufacturer Takata. A faulty part—the airbag inflator—led to the largest, most complex auto recall in history. The recall now affects 19 automakers and 183 models, covering a total of 56 million airbags in nearly 42 million vehicles. (Learn more about the Takata airbag recall.)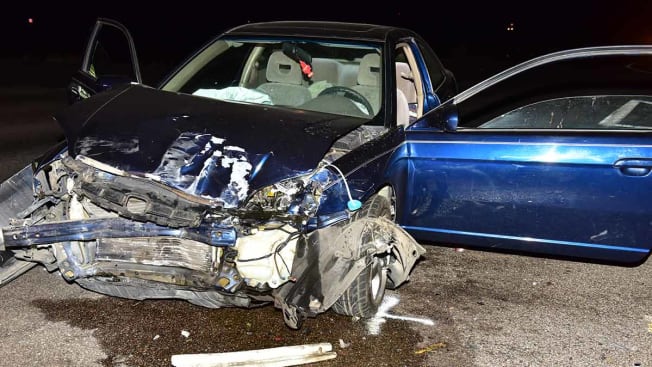 Federal law requires that new car dealerships and car rental companies repair known safety defects, but consumers don't have the same protections when purchasing used cars, whether they're sold by individuals or dealers.
"There's a clear safety gap," Wallace says. "And that puts consumers at risk in a potentially unexpected way."
Jared Allen, a spokesperson for the National Automobile Dealers Association, says his group encourages franchised used-car dealerships to tell consumers when a car they're interested in has an open recall, echoing comments from the trade group that represents independent dealers. Allen also says dealers should try to fix used cars with serious recalls. But he says they shouldn't be required by law to fix all recalls because replacement parts are not always available and because "not all recalls are equal" and need to be repaired before a buyer leaves the lot.
Car safety advocates disagree. "There's only one reason it's under a safety recall, and that's because it's unsafe," says Rosemary Shahan, president of Consumers for Auto Reliability and Safety, a national watchdog group based in California. There's now additional protection for rental cars under federal law, Shahan says, arguing that the same protections should apply to used cars.
The Secret Shopper Asked
"Would you be willing to fix the recall before selling it to me?"
The Dealer Said
"I can't even take it to [a Ford dealer] because . . . they will charge me for it.
But you being the owner, they will do it for free."
The Truth
Authorized dealers must fix all recalls free of charge, regardless of
who takes the car in, even other dealers.
CR's Special Investigation
To better understand how these problems play out in the real world, Consumer Reports had a team of secret shoppers look into purchasing used cars with known safety defects.
CR's car safety experts picked the most serious defects they knew of: Takata airbags in 2001 and 2002 Honda Accords and Civics, such as the one Vargas-Ortega drove, as well as those in 2006 Ford Ranger pickup trucks.
Thirteen of the 16 known deaths in the U.S. linked to Takata airbags involved one of those vehicles.
NHTSA considers all those vehicles so dangerous that it warns drivers, "Do not drive these vehicles . . . unless you are going straight to a dealer to have them repaired." Ford, in fact, says it will take affected 2006 Rangers to an authorized repair shop to be repaired free of charge.
Yet CR's secret shoppers found these risky cars for sale at used-car dealers across the country—and few dealers warned them about the danger or offered to fix the car.
CR first identified every 2001 and 2002 Honda Civic and Accord, and 2006 Ford Ranger, listed on Autotrader and Cars.com, the nation's two largest websites for listing used cars, in early 2019. (Cars.com is a business partner of CR.) Overall, we identified 826 such vehicles, most of which were for sale by independent dealers, not individuals or automaker-owned dealerships.
We then ran the vehicle identification number (VIN) for each car through a tool that checks to see whether a car still has an open recall. (The tool was developed by Carfax, a website that allows users to check repair records of vehicles.)
We found 102 vehicles, or 12.3 percent, with open Takata airbag recalls. Some had more than one recall, for both driver's-side and passenger-side airbags. Certain cars and trucks had other safety defects, too. Overall, 119 vehicles, or 14.4 percent, had a total of 186 open recalls.
Autotrader and Cars.com, which list used cars but don't sell them, include language on their sites encouraging users to check on a car's recall status before purchasing it. Cars.com also offers a tool allowing prospective buyers to look for recalls by VIN.
When CR's secret shoppers called dealers expressing interest in purchasing the listed vehicles, only four of those selling the Fords—and none of those selling the Hondas—volunteered information that the car was subject to recall or about the danger of the faulty airbag.
The Secret Shopper Asked
"I'm seeing that Ford issued a warning about driving 2006 Ford Rangers. They're saying consumers should have them towed to a dealer to be fixed immediately. That sounds pretty scary."
The Dealer Said
"Oh, they list just about everything. Just because they list it doesn't necessarily mean anything."
The Truth
All recalls are serious, and the truck had a do-not-drive order from Ford because of concerns about a particularly dangerous Takata airbag.
What Used-Car Dealers Said
When our secret shoppers asked directly about the Takata recall, saying that they had heard about it on the news, the dealers' responses varied, with some refusing to fix or even acknowledge the problem.
For example, a dealer at the Richmond Truck Authority in Richmond, Va., told our shopper that it couldn't do the repair on the truck because it wasn't a Ford dealer but that once the truck was sold, it would be done for the new owner free of charge. "I can't even take it to them because being another dealer, they will charge me for it," our shopper was told. "But you being the owner, they will do it for free."
But under federal law, recall repairs are free to the legal owner of a vehicle, which includes used-car dealers. And Ford spokesperson Monique Brentley says that anyone, including independent dealers, can take any Ford, Lincoln, or Mercury vehicle to an authorized dealership for a recall repair at no charge.
When asked for an on-the-record comment, Richmond Truck Authority's used-car sales manager, who didn't give his full name, said it would be impractical to get all recalls repaired. And in any case, he said, "we are pretty short-staffed," adding that he was the only one available to schedule and take a car to a franchised dealership for repair.
A spokesperson at the National Independent Automobile Dealers Association says the difficulty of getting repairs done is one reason the industry opposes laws requiring that used-car dealers repair open recalls.
But CR's secret shoppers found that certain dealers were willing to make these repairs. For example, when one shopper asked about a 2002 Honda Accord at Rich's Car Corner in Seattle, the dealer simply replied, "Yes, we can do the recall repair."
Another secret shopper, calling about a truck at Robberson Ford Lincoln Mazda in Bend, Ore., got no pushback when asking about the airbag repair. "Of course, recalls are free," he was told. "It's standard across the board. We could probably do that for you."
A few dealers even volunteered information about the recall. For example, a salesperson at A1 Auto Source in Jenkinsburg, Ga., told our secret shopper that he couldn't even test-drive the Ranger he was interested in because of the airbag. "You can't drive it today because Ford called, and they're coming to get the truck," he was told. "This is a serious issue."
Asked later for an on-the-record comment about this shopper's experience, David DeBarr of A1 Auto Source said that he always checks for recalls and that he wouldn't advertise a car as safe if it had an open recall.
The Secret Shopper Asked
"Do you know if the car you're selling is subject to the Takata airbag recall?"
The Dealer Said
"If you contact a Honda dealership and give them the VIN number, they can tell you if the recall was already done."
The Truth
Anyone, including used-car dealers, can check the recall status of any vehicle at any time, free of charge, at nhtsa.gov/recalls.
Getting recalled cars repaired has long been recognized as a challenge, even for models as dangerous as the three CR looked at. That's partly because the auto industry and its regulator, NHTSA, struggle to reach consumers, especially after a car has been resold.
Recall completion rates decline sharply as vehicles age. Vehicles that are 1 to 3 years old have average recall completion rates of 80 percent. For vehicles 6 to 10 years old, only 56 percent have the work performed.
Automakers have taken some steps to expand outreach, reportedly even using social media, sponsoring public service announcements at sports stadiums, and, in at least one case, hiring private detectives to track down vehicle owners.
Congress has also taken steps to improve recall rates by forbidding the sale of new or rental cars with open recalls. In 2015, consumer groups, including Consumer Reports, helped push for the passage of the Raechel and Jacqueline Houck Safe Rental Car Act. That law was named after two sisters, ages 20 and 24, who were killed in 2004 when their rented Chrysler PT Cruiser caught fire. That car had an open recall for a defective power-steering hose.
But the same protections don't apply to used cars, despite calls from numerous advocacy and driver-safety groups. That doesn't make sense, says Shahan at Consumers for Auto Reliability and Safety. She says older used cars with open recalls are the most difficult ones to get fixed.
Used-car dealers and their trade groups have opposed efforts to require dealers to fix cars with open recalls before selling them. In effect, they say, doing so "grounds" these cars, costing dealers business. It could hurt consumers, too, by reducing the value of a trade-in car by an average of $1,210, says Jared Allen at the NADA, citing an analysis his organization commissioned from J.D. Power.
Several states, spurred by industry-led lobbying campaigns, have tried to protect used-car dealers from lawsuits related to recalls. Last year, Tennessee enacted a law saying dealers were, in most cases, protected as long as they disclosed open recalls. Pennsylvania has a similar law. Massachusetts, Missouri, New Jersey, and New York reportedly also have similar measures under consideration.
Consumer advocates, however, say simply disclosing the problem isn't good enough. "That puts the burden on the buyer to sort through what needs to be fixed right away and what could wait," says Wallace, CR's policy expert.
He says that dealers not only routinely repair cars before selling them but some also interact directly with carmakers about other problems.
Moreover, the carmakers will make all those repairs free of charge. "Removing the danger to consumers is worth any additional step they realistically might have to take," Wallace says.
Honda also favors laws requiring that used cars be fixed before they're sold, says company spokesperson Chris Martin. And though dealers are not required by law to make these repairs, many automakers have policies that forbid their own dealers from selling vehicles with open recalls. "We have advised our dealers that they should not sell any vehicle, new or used, from any brand, with an unrepaired safety recall," Martin says.
Similarly, Ford has a used-car checklist for its dealers that allows them to check for open recalls and, if any are found, to fix them, says company spokesperson Brentley.
That, Wallace says, should be the standard for all used cars. Private individuals selling their personal cars shouldn't be required to take that step, but they should check their car's recall status and try to get problems fixed before selling the car.
And for commercial dealers, both franchised and independent, it should be mandatory.
Says Wallace: "If there's an open defect, it has to be fixed, period."
Could Your Car Be Under Recall?
And If So, What to Do.
Every recall is serious: Recalls happen only when the National Highway Traffic Safety Administration or an automaker determines that a defect poses an "unreasonable safety risk" or violates a safety standard.
Hundreds of recalls are issued every year, sometimes even for new models. In February, for example, Ford recalled its all-new Ranger pickup because of a faulty automatic transmission.
And don't assume that you're in the clear if your car is several years old. Every month, CR publishes a list of recent recalls. In December 2017, for example, Fiat Chrysler recalled more than a million Ram trucks dating back to 2009 because of defective gear selectors.
Since the start of this year, carmakers have issued recalls for more than 3.9 million vehicles, including at least five involving 250,000 or more vehicles. In addition to Takata airbag recalls, these include:
• 1.3 million Subaru Crosstrek (2013 to 2017 model years), Forester (2014 to 2016 model years), Impreza (2008 to 2016 model years), and WRX (2008 to 2014 model years) vehicles because of brake lights that could fail.
• 1.3 million Ford F-150 pickups (2011 to 2013 model years) because of automatic transmissions that can unexpectedly downshift.
• 574,000 Ram 2500 pickups (2014 to 2017 model years) and 3500 pickups (2013 to 2017 model years) because of steering components that could cause drivers to lose control.
• 437,000 Honda Accord (2015 to 2017 model years), Acura TLX (2015 to 2019 model years), and Acura MDX (2016 to 2018 model years) vehicles because of defective fuel pumps that can lead to stalling.
• 380,000 Kia Soul SUVs (2012 to 2016 model years) because of catalytic converters that can overheat and damage engines.
To help you keep track of recalls that affect your car, CR has created the Car Recall Tracker. CR members can enter a vehicle's make, model, and year, and get a list of recalls that have been issued for it—and information on how to get the problems fixed.
Or go to nhtsa.gov/recalls to check the free recall tool on NHTSA's website. Once there, type in your car's vehicle identification number, the 17-digit combination of numbers and letters unique to every car. You can usually find it on the bottom of the driver's side of the windshield.
If you can't find your VIN, the free Carfax app, myCarfax, lets you track open recalls using just your license plate information.
Last, remember that authorized new-car dealers are required to repair recalls free of charge. If you get a recall letter from a carmaker, take it seriously and make an appointment to get the work done as soon as you can.
Editor's Note: This article also appeared in the June 2019 issue of Consumer Report magazine.