When you shop through retailer links on our site, we may earn affiliate commissions. 100% of the fees we collect are used to support our nonprofit mission.
Learn more.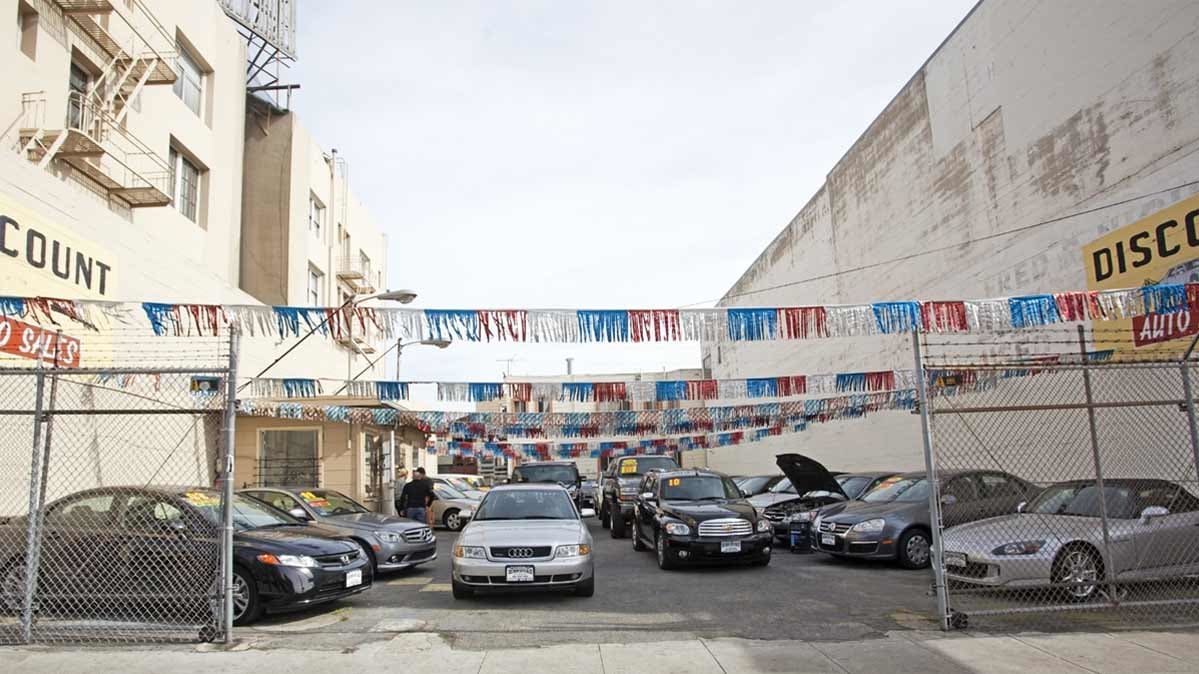 It's important to thoroughly check out any vehicle you intend to buy: Even a vehicle with a good reliability record can be a problem, if it hasn't been properly maintained.
Perhaps even worse is buying a used car with hidden damage from an accident, flood, or other incident that might affect safety and performance. Shoppers don't want to pay thousands of dollars for someone else's problems.
With the overheated used-car market of 2021, prices for used cars have never been higher. This means buying a problematic used car can be an even more expensive problem than ever before.
Consumer Reports' Auto and Finance experts have come up with these savvy tips to ensure that you're getting a good used car. Remember that when buying a new or used car from a dealership, you should carefully double-check the agreement and all the numbers.
1. Don't Skip the Test Drive
Why you shouldn't: This is where you first determine whether the vehicle is worth your consideration.
What you should do: Note unusual squeaks and rattles, or any items that need to be repaired. A car that pulls to one side might be showing signs of previous damage. Paint overspray on the backs of body panels and doorjambs can signal body work from an accident. The smell of mildew or mold could indicate water damage, which you definitely want to avoid. CR chief mechanic John Ibbotson says to avoid vehicles with signs of deep water exposure. "Even if a vehicle looks acceptable, and may be working when you inspect it," Ibbotson says, "water damage could lead to many electrical problems down the road."
2. Check the Car's Title
Why you should: This will help you avoid surprises that could pop up when you go to register the car.
What you should do: First, make sure the seller has the actual title for the vehicle on hand. Examine the title document for signs that the vehicle has been wrecked, repurchased under a state lemon-law program, suffered flood damage, or had another problem. Many state title documents will have that information disclosed on them. Some state titles do not have that information; in those states, you should check the vehicle history report (see below). Verify that the odometer statement on the title agrees with the number in the car and that the vehicle doesn't have any outstanding liens. If the dealer doesn't have the title or won't show it to you, consider a different car or different dealer.
3. Expect to Get a Free Vehicle History Report
Why you should: Savvy dealers and private sellers will pay for these reports—from Carfax or AutoCheck—as a way make their car stand out to shoppers. These reports often detail whether a vehicle has ever been in a crash, its maintenance records, and how many owners the vehicle has had.
What you should do: Even though the seller may give you the report, you should still verify the information with the service. Along with total-loss information, the reports might provide warnings about odometer tampering, non-total-loss collisions, and any outstanding recalls.
If the seller won't spring for one, you should get your own. Shoppers will pay $40 for a single Carfax report and $25 (plus tax) for an AutoCheck report. As an extra precaution, you can go to NICB.org to get a free VinCheck report from the National Insurance Crime Bureau and CarsForSale.com to get a free NMVTIS (National Motor Vehicle Title Information System) report.
4. But Don't Rely Solely on That Report
Why you shouldn't: Though helpful, vehicle history reports aren't perfect. There are many reasons that they can miss accidents, flood damage, vehicle theft, and other events that can seriously affect a used car's value as well as your decision about whether to buy it.
What you should do: Remain vigilant. Among the reasons these reports might be missing information: The services rely on information from insurance companies and police departments. But the owner might not have reported an accident or other incident to an insurer or police if the vehicle didn't have collision coverage or if the owner decided to pay for repairs himself. In addition, damage to rental cars may never be reported because rental car companies often self-insure. Last, after an incident occurs it can take months for the event to show up on a history report. By that time, the vehicle may have been repaired and resold. So make sure you get your own inspection.
5. Check for Recalls
Why you should: Check whether any safety recalls apply to the vehicle you are considering.
What you should do: First, go to NHTSA.gov/recalls to research any open recalls. You'll need the vehicle's 17-digit vehicle identification number. Recall-related repairs are made free of charge, but the work must be done by a new-car dealer that sells that brand of vehicle. If you find any recalls for the VIN, ask the seller to provide receipts showing that the fixes have all been performed. You can also take the vehicle's VIN to a dealer for that brand and ask them to check whether the car has had the recall work done.
Consumer Reports recommends that shoppers not buy any vehicle with an open recall. With any vehicle you buy, make sure all of the recalls have been completed before you take possession.
6. Contact the Previous Owner
Why you should: Because you never know what you might find out.
What you should do: If you're buying from a dealer, ask whether you can get the name and contact information of the previous owner. Unless it's a former rental or leased vehicle, you often can find the former owner's name on the title, or you might get lucky and find it on a document in the glove box or somewhere else in the car. Don't believe a dealer who tells you federal law prohibits the dealership from revealing former owner information. In fact, some states—including Kentucky, Maine, and Massachusetts—require dealers to turn over former owner information if it's reasonably available.
7. Get a Mechanic's Inspection
Why you should: Even if the car looks super-clean and the seller promises it was driven gently, you should get an expert opinion on its roadworthiness.
What you should do: Given today's incredibly hot used-car market, it can be a challenge to have the vehicle inspected by a reliable mechanic. With so many people looking for cars, sellers don't need to accommodate requests like this. Still, it's worth asking whether you can do so.
"If you can, have a mechanic experienced in auto bodywork and accident repair give the vehicle a detailed inspection," says Ibbotson. The results of this inspection give you ammunition to negotiate a final price: Either you can get a lower price because you're going to fix the problems, or you could offer to pay their price if they fix the problems. Of course, you could ask that the problems be fixed and continue to haggle over the price.
If the seller won't let you take the car for an inspection, you will have to decide whether you are okay with making an offer. If the owner lacks sufficient maintenance history documentation, you may want to skip the offer and find another car.
Tips for Buying a Used Car
There are a lot of things you need to check when shopping for a used car. On the "Consumer 101" TV show, Consumer Reports expert Keith Barry explains to host Jack Rico how to evaluate a pre-owned vehicle and negotiate with the dealership to get the best possible deal.