When you shop through retailer links on our site, we may earn affiliate commissions. 100% of the fees we collect are used to support our nonprofit mission.
Learn more.
In September 2015, Volkswagen admitted to cheating on government emissions tests with defeat devices installed in 11 million of its diesel vehicles worldwide—including about 550,000 sold in the U.S. The devices cut emissions to lawful levels during testing but allowed these vehicles spew as much as 40 times the maximum allowed when driving down the road, violating Clean Air Act regulations.
Since then, VW's diesel customers have been in limbo, waiting for the company to roll out a technological fix to bring their vehicles into compliance with emissions regulations. This leaves car owners wondering if there will be any loss in performance or fuel economy, and pondering what sort of compensation will be offered to make up for the inconvenience and potential lost value caused by VW's deception.
Last month, at a U.S. District Court hearing in San Francisco, a federal judge revealed some promising broad strokes of VW's settlement with the federal government and owners, including a tentative agreement to fix or buy back about 500,000 2.0-liter, four-cylinder TDI vehicles and allow diesel leaseholders to walk away from their leases without penalty.
But many key details are still missing. The court said nothing about how much VW will offer customers to buy back their vehicles, or how much the company will have to pay in penalties for the damage it caused to the environment. That information is supposed to come at a separate hearing on June 21.

When news of Volkswagen's deceit first broke, Consumers Union, the policy and action arm of Consumer Reports, started collecting stories from VW diesel owners through an online submission platform (you can add yours here). So far, more than 450 people have told us how Dieselgate has affected them, and here we've curated these sumbissions according to a few common themes.

[Editors note: These stories are directly from owners, some who have only identified themselves by their initials or first names, and have not been independently verified by Consumer Reports.]

The Environmental Impact
Many Volkswagen drivers we heard from have permanently parked their cars in protest because their TDIs are no longer the environmentally responsible vehicles they were advertised to be. Now it's obvious that TDIs are egregious polluters.

But many owners depend on their cars for basic transportation, so they are forced to keep driving a vehicle they know is doing harm to the environment.

Tom R. of Tennessee, who identified himself as a Great Smoky Mountains National Park employee, described what it's like to be stuck in this bind.
Tom said he bought his 2011 Volkswagen Golf TDI for its great gas mileage and driving characteristics. He believed the TDI's premium price was worth it to help protect the special place where he choses to work and play.
But now, he wrote "I'll have to live with the fact that I have been damaging a place I love over the past five years and will continue to do so every time I drive to work."
Kenneth S., who wrote us from Columbia, Maryland, also felt duped.
"I've owned VWs before (as my family had when I was growing up) and always had a good feeling about the company," he wrote. "But they totally violated my trust and destroyed the regard I held for them. They made an unwitting polluter out of me. Instead of doing the best I could be doing for the environment, all that time my car had been polluting far more than I could have ever imagined."
From Redmond, Wash., a commenter identified as K.M.B said: "VW ownership feels terrible. I know I'm polluting. I'm sick thinking about the damage. I try to drive less and make each trip count. I'm angry VW cheated and harmed the environment."
Some drivers are hearing criticism of their cars from others who are upset by the cheating.

Franziska from Oklahoma says she and her husband both have TDIs affected by Dieselgate.
"I've gotten snide comments from people insinuating that I should stop driving since now my car is 'a big polluter,'" she wrote.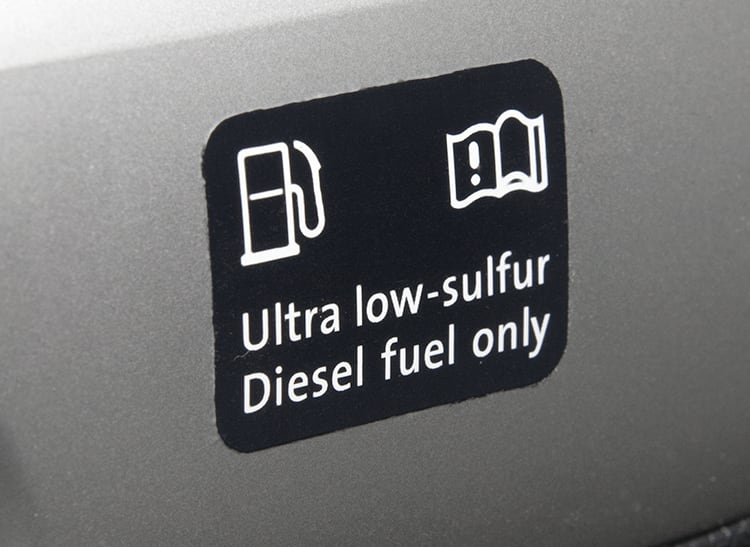 The Financial Impact on VW Owners
Until details of Volkswagen's settlement are released on June 21, it's impossible to know exactly how much the emissions scandal has affected the value of TDIs. What is apparent is that the uncertainty has owners understandably upset.

"I get so angry when each month we have to make a payment on a dead horse," posted Carole and Oliver T., from Surprise, Ariz.
An irony for many commenters was that one of the original selling points for TDIs was their potential resale value. Kentuckian Rollie P. wrote that, when he bought his 2012 Passat TDI, the dealer told him, "You will have a big smile on your face two times. Once after you purchase the TDI and the second time when you sell it. The resale value will be unbelievable."
Rollie now feels that he was sold a false bill of goods.
Volkswagen's buy-back pricing will effectively set a floor for the value of these vehicles, and the prospect of that buy back may well be buoying the market right now. In fact, used VW diesels are currently selling at auctions at about the same depreciation rate as non-diesel vehicles in the same segment. That may be because auctioneers are taking a wait-and-see attitude toward how much the recall fix could affect the vehicles.
That could all change for any cars left over after the buyback program – especially if the VW emissions fix adversely affects the mileage or performance of these TDIs.

About 47 percent of all Volkswagen owners lease their vehicles. And those TDI lessees can drive their cars until they reach the end of their leases and walk away, avoiding any concerns with resale value.
Volkswagen did offer a goodwill package in the form of a $500 prepaid Visa card. That money can be put toward payments, ultimately lowering the montly tab by about $14 a month on 36-month leases. Owners and lessees of models with the 2.0-liter four-cylinder engine had to register for the Package by April 30. Owners and lessees of models with the 3.0-liter V6 still have until July 31 to register.
The Potential Performance Hit
Many Volkswagen diesel owners bought their vehicles primarily for the TDI's balance of fuel economy and performance, and they are worried that Volkswagen's fix will compromise that. (Consumer Reports will retest the TDIs in our fleet after the fix to determine the exact consequences of the repair.)
A self-professed "green guy" in Canada, Robert wrote that he is sure that he won't like the car after a fix, no matter what that may end up being. And he is echoed by many who saw the TDI as the last great responsible fun car.
Joanne bought her 2015 Passat SEL TDI in July, only to have VW's confession come a mere two months later. She wrote, "I chose it for the very things that will probably change when they perform the modifications to bring it into compliance and I expect to be compensated for that."
She called it her "dream car," adding, "It gets phenomenal mileage both city and highway, performs like a race car, and is quiet and comfortable. I have said on more than one occasion, it is too good to be true and as it turns out, it truly is."
John D. in Idaho summed up the conundrum facing TDI owners when he wrote, "I understand that 'fixed' will mean a diminution of performance. So, it will take a very large financial incentive to get me give up my Golf, or get it 'fixed.'"
Consumer Reports will keep you updated on the emissions recall and will be revising the Consumer Reports Guide to the Volkswagen Recall. And if you own an Audi, Porsche, or Volkswagen that has been affected by this issue, add your story to our collection.