When you shop through retailer links on our site, we may earn affiliate commissions. 100% of the fees we collect are used to support our nonprofit mission.
Learn more.
The $14.7 billion sticker price on Volkswagen's proposed U.S. settlement for its emissions deception scandal is massive in breadth and scope and unprecedented for a penalty in the auto industry.

Jointly announced by the Department of Justice, the Environmental Protection Agency, the Federal Trade Commission, and the state of California, the 225-page settlement package details how affected American consumers would be made whole, and also spells out the ways in which the German-based company must compensate the environment for the damage that VW diesel pollutants spewed into the atmosphere.
---
---

"By duping the regulators, Volkswagen turned nearly half a million American drivers into unwitting accomplices in an unprecedented assault on our environment," said Deputy Attorney General Sally Q. Yates in announcing the plan. "This partial settlement marks a significant first step towards holding Volkswagen accountable for what was a breach of its legal duties and a breach of the public's trust."

Although many questions were answered about how this will all work, and what choices consumers face, some remain. For example, at this moment, limited technical details have been released for a proposed mechanical fix for the more than 500,000 VW diesel engine cars rigged to evade federal emissions standards in the United States.

But overall, the settlement, expected to be approved by a judge later this summer, is tough, strong and consumer-oriented. It is significantly bigger than the civil penalties paid by other automakers, namely the more than $2 billion General Motors has paid so far over faulty ignition switches and the $1.4 billion Toyota paid over acceleration issues, according to the New York Times.

It affords car owners a number of choices and allows them time to make a decision. In many ways this proposed settlement meets or exceeds Consumer Reports' expectations in terms of consumer options and choice, as well as measures to improve the environment.

"We're pleased that VW owners and lessees have the option to choose what to do with their faulty cars, and will get significant cash compensation regardless of their choice," said William Wallace, policy analyst for the policy and mobilization arm of Consumer Reports. "We are also glad that the settlement addresses the harmful environmental and dangerous air quality impacts from these faulty vehicles."

Even more, he said, is the powerful message this sends "to deter companies who look to boost their bottom lines by conning consumers and lying to the government."

VW appeared chastened after the settlement was announced.

Matthias Müller, Volkswagen's chief executive officer, said the German automaker takes "our commitment to make things right very seriously and believe these agreements are a significant step forward," and added, "We know that we still have a great deal of work to do to earn back the trust of the American people."

Owners of affected VW 2.0-liter, four-cylinder TDIs from 2009 to 2014 can choose to have their cars repaired or bought back by the company at pre-scandal values, and receive an additional cash payment. VW would set aside $10 billion for this effort. The government would require 85 percent of the nearly 475,000 affected TDIs to be fixed or removed from the road by June 30, 2019.

Consumer Reports has suspended its recommendations on the VW diesel versions of the Passat and Jetta, the Touareg TDI, and Audi A7 TDI. (VW owns Audi.) We will test these cars again once VW has fixed the emissions issue.

VW has agreed to pay another $4.7 billion toward environmental remediation efforts for the pollution its cars cause and to promote and deliver zero-emission vehicle technology in the future.

The settlement is expected to be approved by U.S. District Judge Charles R. Breyer at the end of July following a month-long public comment period. Consumer Reports encourages car owners and all interested parties to make their thoughts known during that process.

Here are some of the key details of the settlement:

How would Volkswagen make consumers whole?

Owners of 2009-2015 2.0-liter, four-cylinder TDIs can have Volkswagen buy their cars back at the "clean value" established by National Automobile Dealers Association Used Car Guide pricing for TDIs in September 2015, before the scandal became public. Owners who choose to keep their cars will be able to have modifications made by dealerships free of charge, once a fix is approved by the EPA and the California Air Resources Board (CARB). In all cases, an additional cash compensation will be paid to owners.

What is the fix and what if it doesn't work?

Volkswagen must have the modification approved by the EPA and the California Air Resources Board and will include—depending on the model—an emissions software reflash, new exhaust gas recirculation filters, urea catalysts, and nitrogen oxide traps and sensors. What is still undefined, and may possibly arise during the coming 30 days of public comment, is what would happen if the modification hurts gas mileage and/or performance and if that would qualify as a "warrantable failure" so that owners could still qualify for a buyback in those cases.

Can I make the fix and then take the buyback if I don't like how my car runs?

Yes and no. If your repaired car has a "warrantable failure" that requires four or more subsequent service visits, or suffers more than 30 days out of service, then VW must buy back the vehicle. Left unstated in the settlement is whether such warrantable failures include a substantial, measurable loss of acceleration or fuel economy. Consumer Reports believes owners who take the recall repair should be given time to evaluate whether their vehicle still delivers promised performance, and to allow for a buyback if it falls short of expectations.

How much will a TDI owner get in buyback?

The values that will determine the buyback price of a 2009-2015 TDI are based on the estimated value prior to Sept. 18, 2015. They depend on the particular model, year, body style, mileage, location, and certain options, like a power sunroof or navigation system. (Download a PDF detailing model-by-model buyback resale values and lease restitutions.)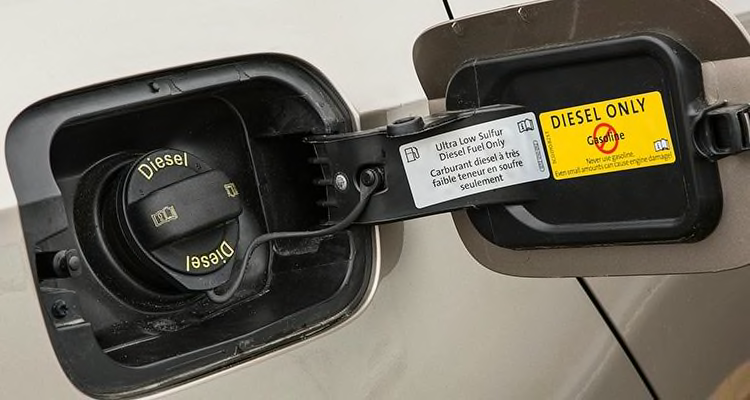 Will Volkswagen make good for the extra pollution these dirty cars caused?

Yes, part of the proposed settlement includes a $2.7 billion fund for pollution reduction projects designed to offset damage done to the environment, and another $2 billion investment in zero-emission vehicle infrastructure, including charging stations for all brands of electric vehicles. Some of the environmental mitigation costs will go toward scrapping or repurposing 2006 and older school buses and heavy-duty and medium-duty trucks. The funds can also apply to scrapping or reconfiguring heavy-polluting tugboats, ferries, forklifts, and airport support equipment.
What's the next step?

The federal judge presiding over the settlement will announce if he approves the terms of the settlement on July 26, after the public comment period.

Will I be able to buy a refurbished TDI?

Yes, once any approved emissions modifications are made, TDIs would be able to be resold. Volkswagen is required to fix or remove from service 85 percent of the affected TDIs. Also, if insufficient numbers of U.S. owners step forward, VW cannot export the dirty cars. They all must either be modified, or scrapped and recycled.

When will the settlement program begin?

The anticipated roll-out, pending approval by the judge, is sometime in the fall. All buybacks, payments, and modifications must be completed by June 30, 2019.

Is this the end of legal proceedings against VW?

The settlement states that further civil liabilities and criminal claims may be levied against the automaker. Said Yates of the Justice Department: "And while this announcement is an important step forward, let me be clear, it is by no means the last. We will continue to follow the facts wherever they go."

How do I determine whether a vehicle is in the proposed settlement?

Visit www.VWCourtSettlement.com and enter your vehicle identification number.

Can I tell the government what I think of this deal?

Absolutely. In a rare move, the Department of Justice announced that it will open a public comment period of 30 days. "We appreciate the opportunity to comment on the consent decree," said Wallace. "We will be watching closely to make sure that VW follows through on its commitments to both consumers and the environment, that separate settlements are reached for cars that are not part of today's announcement, and that the government's penalties for VW's deceit are substantial." Stay tuned for instructions on how to register your thoughts and be heard.