The (Dirty) Truth About the Steam Setting on Washing Machines
CR tests the steam feature on 7 models to see if it's worth the extra cash
When you shop through retailer links on our site, we may earn affiliate commissions. 100% of the fees we collect are used to support our nonprofit mission. Learn more.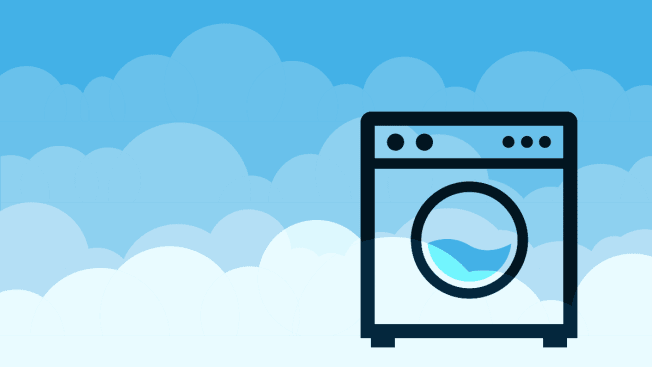 Manufacturers say that steam boosts a washer's ability to loosen dirt and remove stains. But is it worth the extra money for a washer with a steam setting?
It's a rare feature on washers under $700, but at $900 or more it's fairly common. Many front-loaders have a steam setting but they tend to cost more, while relatively inexpensive agitator washers don't have that feature. Only some HE top-loaders have steam.
"The steam option is bundled with other features, like specialty cycles or WiFi," says Mark Allwood, a senior market analyst covering laundry appliances for Consumer Reports. So if you want a washer that has it, you'll have to pay for the entire set of additional features. Take, for example, two LG front-loaders that we test. The $850 LG WM3900HWA and the $650 LG WM3500CW perform similarly in most tests, have the same capacities, and are WiFi-enabled. But the pricier model has the steam option, plus a faster wash time, four cycles, and a speed-wash option—for $200 more.
Putting Steam to the Test
To evaluate how steam affects cleaning performance, we tested five front-loaders, one HE top-loader, and one agitator top-loader washer from five manufacturers: Electrolux, LG, Maytag, Samsung, and Whirlpool.
First, we ran our usual wash-performance tests. CR testers use a spectrocolorimeter to analyze fabric swatches stained with red wine, cocoa, and carbon (which is similar to soot), among other stains, before and after washing, using the normal wash cycle and heaviest-soil setting. The lighter the reading for the stain after laundering, the higher the model scores in cleaning. Then we repeat this test with new fabric swatches using the same wash cycle, but this time adding steam.
"Stain removal was about the same with or without steam," says Handel. "But the steam option did cause most of the machines to use more water, and all of them used more energy."
Using the steam function extended cycle times substantially for some washers, doubling it in one case. Even worse, one washer's steam option increased water consumption by 18 gallons and energy use by nearly 600 percent, erasing years of efficiency gains.
Jim Nanni, head of appliance testing at Consumer Reports, notes that one likely reason steam has little effect on cleaning is that the laundry is saturated with water or submerged in it, so that any effect that steam can have on cleaning is minimized or even negated. Plus, the steam probably isn't delivered at a high enough temperature to help lift or remove stains.
"In many cases, the steam dispensed onto your load of laundry is not nearly as hot as the steam rising from, say, a pot of boiling water or emanating from your clothes iron," says Nanni.
His advice? Instead of focusing on washers with a steam setting, zero in on a washer that performs well in our washing machine ratings—and one that fits your budget and laundry room. When you're faced with a tough stain, apply a dab of good detergent or stain remover and let it sit before washing.
Impressive Washers, Hold the Steam
Below are five washers from our tests without a steam feature that deliver impressive or even superb cleaning, all selling for $700 and under.