When you shop through retailer links on our site, we may earn affiliate commissions. 100% of the fees we collect are used to support our nonprofit mission.
Learn more.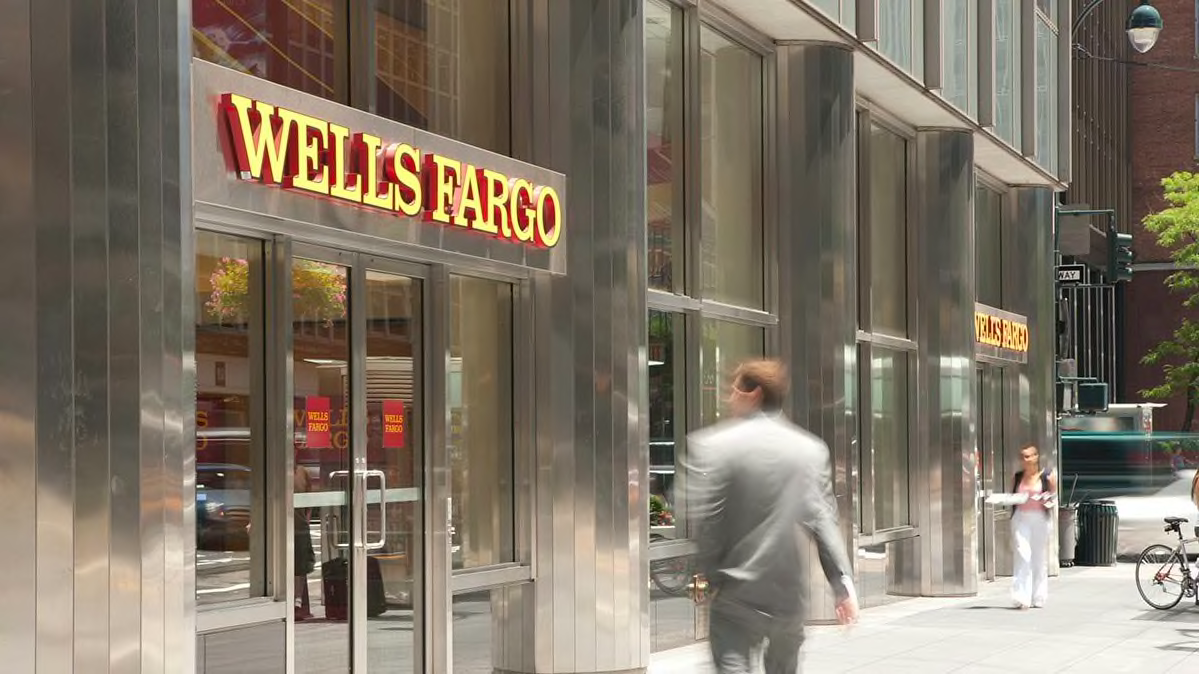 Wells Fargo bank will pay $1 billion in civil penalties and compensate hundreds of thousands of victims of its abusive lending practices, according to settlements announced Friday by the Consumer Financial Protection Bureau (PDF) and the Office of the Comptroller of the Currency (PDF).
The $1 billion penalty will be split evenly between the CFPB's civil penalty fund and the Treasury Department. But how much the victims themselves get hasn't been determined.
In a departure from how the CFPB worked under its former director, Richard Cordray, the consent order issued by the bureau doesn't say how much Wells Fargo has to give back to consumers allegedly harmed by the bank's activities.
Instead, Wells Fargo has to submit a compensation plan to both regulators within 30 days. Consumers will then be notified by the bank about how much money they will receive. Under the settlement, Wells Fargo neither admits nor denies wrongdoing.
Some observers were critical of the arrangement.
"This case is silent on how much restitution is being provided to the customers," says Christopher Peterson, a law professor at the University of Utah and former senior counsel for enforcement policy and strategy at the CFPB under Cordray. "It says Wells Fargo can give money back to customers as they choose and CFPB can object after the fact. And my suspicion is, there won't be objections."
In the years in which Cordray led the CFPB, about $12 billion was returned directly to consumers by companies found to have defrauded them.
Auto and Home Lending
According to the consent orders, Wells Fargo charged thousands of auto-loan borrowers for auto insurance they didn't need. The practice took place between October 2005 and September 2016.
The bank also unfairly failed to follow the mortgage-interest-rate-lock process that it explained to prospective customers, the orders say. Between September 2013 and February 2017, many home-loan borrowers were improperly told that they had to pay fees to extend interest-rate locks on their pending mortgages.
More on the Consumer Protection
The bank's auto finance practices over recent years led to an estimated 800,000 consumers pushed into auto insurance they did not need, according to a study by the consulting firm Oliver Wyman, reported by the New York Times. Wells Fargo disputed that figure, putting the number at 570,000.
An estimated 274,000 customers ended up in delinquency, and an estimated 25,000 cars were wrongfully repossessed as a result, the Wyman report said. Wells Fargo said the number wrongfully repossessed was closer to 20,000.
Some Restitution Already Paid
Wells Fargo identified both issues independently and began providing restitution in late August 2017, according to Wells Fargo spokesperson Kate Pulley.
To date, the bank has issued 235,000 checks totaling $11.7 million. The company has estimated that it will pay a total $182 million to customers, Pulley says.
Wells Fargo said an estimated $98 million in unnecessary rate-lock fees was paid by 110,000 customers, though it estimates the actual amount to be refunded could be lower. It began issuing refunds to consumers late last year.
Plaudits and Warnings
Consumer groups hailed Friday's announcement, the first enforcement action completed since November, when President Donald Trump appointed Mick Mulvaney the CFPB's interim director.
Mulvaney, a longtime critic of the bureau he now heads, has announced that under his leadership the CFPB will follow through on enforcement investigations already in progress but will initiate no new ones.
"Today's billion-dollar fine is an important development and a fitting penalty given the severity of Wells Fargo's fraudulent and abusive practices," says Pamela Banks, senior policy counsel for Consumers Union, the advocacy division of Consumer Reports.
But Banks warned: "You can't stop lawbreakers if you aren't looking for them. The CFPB's future ability to uncover and stop financial rip-offs is being seriously compromised by Mulvaney's push to ease investigations of the financial industry."
The $500 million the CFPB will collect from the settlement will go into its civil penalty fund. The fund provides direct compensation to consumers harmed by companies that go bankrupt or don't have enough money to make these customers whole. Money that is left over goes toward consumer education.