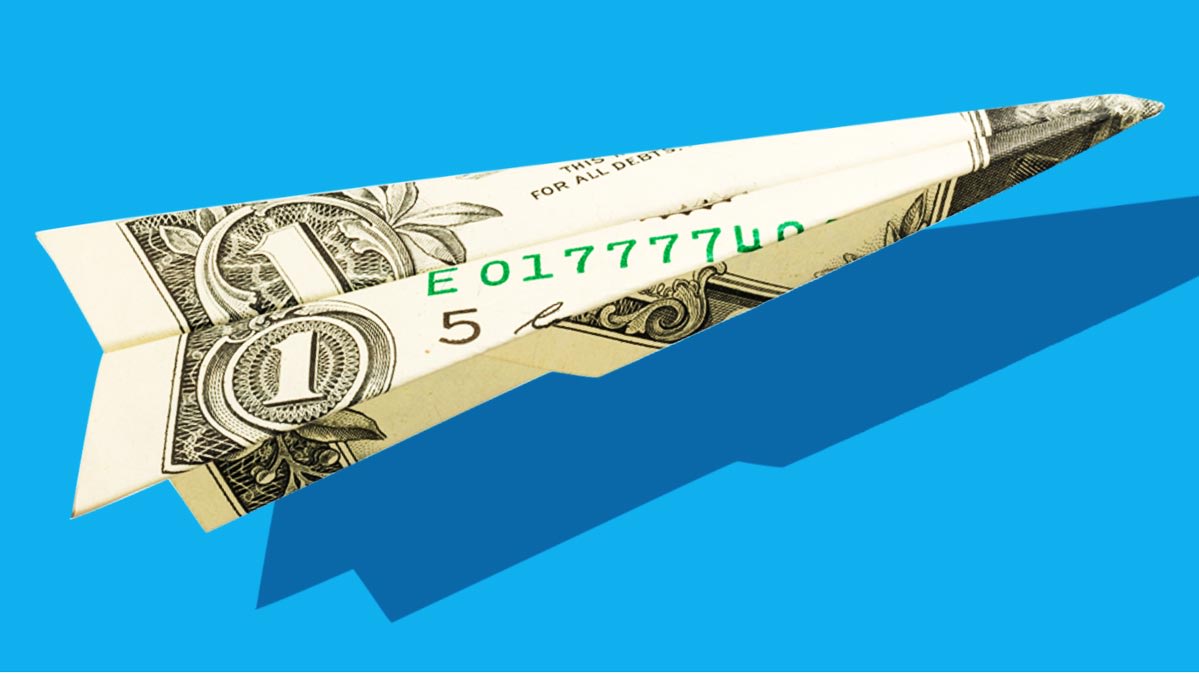 If you think shopping for a good deal on airfare is a simple matter of doing a web search and then comparing base prices, you may be paying too much. That's because those prices don't include the numerous fees that get tacked on as you move through the booking process.
And those fees for "extras," such as carry-on bags, an aisle seat, or traveling with a pet, among others, can vary enormously from airline to airline—and even from route to route. Some fees, particularly those for checked bags, might be applied only at the airport, to the consternation of many consumers.
"Unfortunately, without effective regulations in place, there is a greater burden on airline passengers to comparison shop the fees," says William McGee, airline consultant for Consumers Union, the advocacy division of Consumer Reports.
Because of add-on fees, base fares that may seem like a pretty good deal when you start can quickly balloon, and it can be difficult to know whether you're getting the best deal available after everything is added up.
Airlines also have added new classes of service beyond the three old standbys of economy, business, and first, to further complicate the comparison shopping.
Most airlines now have a bare-bones basic economy option, but whether that fare entitles you to, say, a fee-free carry-on bag—or whether you need to cough up as much as $50 to bring a suitcase—depends on the route and the airline.
"Confusion over baggage fees is one of the biggest complaints among our readers," says Emily McNutt, travel editor at The Points Guy, a travel services website.

Baggage Fees
What to know: Only Southwest Airlines, the top-rated carrier for price transparency on economy class domestic flights, according to Consumer Reports' Summer of 2017 survey of 52,507 people, allows passengers to check two bags and bring a carry-on and personal item for no additional fee, regardless of the level of your ticket.
Other airlines make you pay for a checked bag on domestic flights on most service tiers. For fee information, you'll need to do some poking around on each airline's website. On Delta you'll need to go to the drop-down menu called "Traveling with us" and select the "Baggage" link for a page outlining the rules. On American and United's sites click on "Travel information," then select "Baggage" for more information.
Carry-on policies vary greatly, depending on the airline. And these can be aggravating because the fees can be hefty if a gate agent decides that you will need to check your bag, rather than bring it onboard.
Ways to Save
Register your intent to check a bag during the booking process to get a discount. Travelers who inform Allegiant Air, a low-cost domestic airline, of their plans to check a bag during the online booking process pay $22 per bag, vs. $45 if they check a bag at the airport. Norwegian Air, an international carrier that normally charges $100 per checked bag, offers baggage fee discounts of 50 percent to passengers who alert the airline of their plan to check bags at least 6 hours before departure. Other airlines offer similar discounts.
Be vigilant about the carry-on rules, especially when flying basic economy. Delta allows basic economy passengers to bring a carry-on bag for no additional fee. American and United do not. Passengers on these airlines are allowed only one personal item, such as a purse. If you need to bring a bag, you must check it, but you can save by doing that at the ticket counter instead of the gate. On American, for instance, it costs $25 to check a bag at the ticket counter, compared with $50 at the gate.
Purchase your ticket with an airline-branded credit card. Doing so can entitle you to a free checked and carry-on bag. If you pay for your basic economy ticket on American with a Citi/AAdvantage Executive World Elite Mastercard, for instance, you can bring a carry-on bag for no cost. Same goes for United Airlines. If you purchase your basic economy ticket with a United MileagePlus Visa card, you'll be allowed to bring a carry-on bag onboard free of charge. The American Express Gold Delta SkyMiles Credit Card allows cardholders to check the first bag for each traveler on a reservation free of charge, according to the terms listed on Delta's website.
Seat Selection
What to know: When purchasing your ticket, you're asked to make a seat selection, and if you don't want a middle seat, you desire extra legroom, or you prefer two or more seats together so that you can sit next to your traveling companions, this can cost you extra. Fees vary by airline, by route, and even by day. If you're flying basic economy, you may not be given the option to select a seat at all, even if you're willing to pay for it. And if you choose a seat and later want to change it, you can be charged an extra fee to do that.
Ways to Save
Before selecting a seat, do some research. You may find that paying more for a "better" seat isn't really worth it. You can do this, McNutt says, by using SeatGuru, a site with rich information about seating by airline and aircraft. Plug in the flight number and time of departure, and SeatGuru will show you the seat map of your plane and describe whether the seat reclines, how much legroom there is, whether a window is misaligned, and which seats are located near brighter and louder areas of the plane, such as the bathroom or kitchen galley.
Get to the gate early and ask for a seat change. The agent in charge may be able to move you, says Tracy Stewart, travel editor with AirfareWatchdog, a travel services website. This can be free or you might be charged a fee, depending on the agent, the ticket tier you're traveling on, and seat availability. But it can't hurt to ask.
WiFi Access and In-Flight Entertainment
What to know: Most airlines charge for WiFi, but fees can vary. In general, airborne WiFi will cost you $5 to $15 per day, and around $50 per month for frequent flyers, depending on the package you purchase. Southwest, for example, charges $8 for Internet access per day and $5 for a movie. American, Delta, and United offer WiFi through the Gogo service, which offers a number of packages. You could pay $7 for 1 hour of in-flight Internet access or $19 for 24 hours of in-flight access. Only JetBlue offers free WiFi powerful enough to stream video and music, and to surf the web as fast as you would at home.
Alaska Airlines and Delta give passengers some WiFi access gratis, but it's only strong enough to send messages on third-party apps such as iMessage and WhatsApp.
Ways to Save
Check to see whether your credit card gives you free WiFi access. For example, the American Express Business Platinum card, among its many perks, gives cardholders 10 free Gogo internet "all day" passes per year. The card, though, comes with a hefty $450 annual fee. The US Bank FlexPerks Visa card offers 12 free Gogo internet passes each year. This card is available with no annual fee the first year and a $49 annual fee after that.
Download your own TV shows or movies. While many airlines offer free in-flight entertainment, their offerings are more limited than those of popular streaming services. So if there's something you really want to watch on your journey, make sure to download it onto your tablet or laptop before you leave your house.
Unaccompanied-Minor Fee
What to know: If you're buying a ticket for your child, and the child is 5 to 14 years old and traveling alone, be aware that you'll have to pay a fee for her to travel as an unaccompanied minor. If your child travels this way, airline staff will keep an eye on her throughout the flight. American, Delta, and United, for example, all charge a $150 fee for this service.
Ways to Save
When it comes to booking tickets for unaccompanied children, it really helps to shop around. Southwest, for example, charges only $50 per child per domestic nonstop or direct flight. Virgin America charges $25 per child per nonstop flight and $50 for connecting flights.
Know that if your child is between ages 15 and 17, the unaccompanied child rules can vary by airline. If you feel like your teen needs the extra supervision, American and Delta offer optional unaccompanied minor service for $150, whereas on United, children in this age range don't qualify as unaccompanied minors and will have to travel alone.
Traveling With a Pet
What to Know
Traveling with a pet can be extremely complicated, costly, and possibly dangerous for the animal. There have been a spate of reports lately about pet deaths, such as those of a family's French bulldog that was placed in the overhead compartment of a United Airlines flight and a family's Pomeranian flying on a Delta Cargo flight.
There are many restrictions that travelers should be aware of, including allowable animal breeds—certain Persian cats, for example, might not be allowed to fly at all. So you'll need to check for restrictions. Some aircraft are also not deemed suitable for pet travel. On American, for example, checked pets cannot travel on these Airbus aircraft: A321, A321S, A321H, A320, and A319. There are also rules about whether pets are allowed in the cabin or must be checked below deck. For example, Delta does not allow pets to travel as checked baggage and instead requires travelers to either bring them as a carry on or ship them via Delta Cargo, which means the pet travels on a separate airplane.
Way to Save
Here, again, shopping around can save you money. Prices for Delta Cargo service depend on the distance the pet is traveling. A recent search found that flying a 15-pound poodle on Delta from New York's JFK to Miami would cost about $300. American Airlines, on the other hand, allows pets to travel as checked baggage for $150 in the U.S., Canada, Mexico, Central and South America, and the Caribbean, or as a carry-on for $125. Southwest, a competing low-cost carrier, charges $95 each way.
Consumer Reports is an independent, non-profit organization dedicated to helping consumers. We make it easy to buy the right product from a variety of retailers. Clicking a retailer link will take you to that retailer's website to shop. When you shop through retailer links on our site, we may earn an affiliate commission – 100% of the fees we collect are used to support our mission.
Learn more.
Our service is unbiased: retailers can't influence placement. All prices are subject to change.