Best and Worst Airlines According to Consumer Reports Readers
In our latest survey, 55,000 members rate carriers on staff service, seat comfort, pricing transparency and more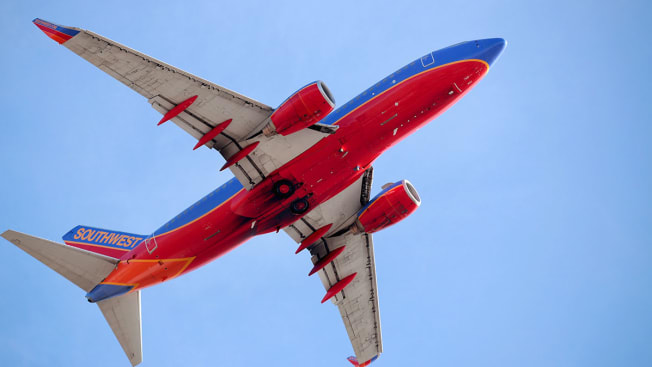 For most passengers, air travel has become a constant struggle to avoid ultra-tight seating, hefty luggage fees, and itinerary-wrecking delays. But a small number of carriers deliver consistently good travel experiences, according to our readers in the latest airline ratings survey conducted by Consumer Reports.
To identify the best and worst airlines, we surveyed more than 55,000 members last summer, who reported on nearly 98,000 domestic economy flights and 8,700 first-class and business-class flights. These readers weighed in on almost a dozen factors, including their airline seat's comfort and legroom, cleanliness, service by airline staff, food and beverage selection, WiFi connectivity, and pricing transparency.
Surprise Fees Rankle Travelers
Our survey found that pricing remains a crucial issue for coach passengers. Some four in ten travelers who booked their flight said they chose their airline because it had the cheapest flight available.
Yet more airlines are adding basic economy seating, which means flyers are increasingly paying additional fees for what used to be standard service. More than half of economy passengers in our survey were charged to select a better seat, and 40 percent who checked a bag were charged an extra fee.
It's often difficult to avoid add-on charges, which may not be immediately clear when booking online. Half of those surveyed said they were unsure or could not remember if any extra fees were added to their bill when they purchased their ticket.
Travelers also say that they are often confused during the booking process, according to Anna Laitin, director of financial policy for Consumers Union, the advocacy division of Consumer Reports. "Often, with some of these budget airlines, travelers think that they have to pay for a seat on top of the cost of the ticket," Laitin says.
Advocates say the airlines must do a better job of fee transparency. Last December the U.S. Department of Transportation dropped proposals that would have required airlines to disclose checked and carry-on bag fees at the start of a ticket purchase rather than later on.
Although more than half of coach passengers did not experience in-flight or onboard problems with their flight, nearly 30 percent reported that their seat was uncomfortable. In fact, all the airline economy flights rated by Consumer Reports received low scores for the seat comfort and legroom categories.
That's no surprise, since airlines are cramming more seats into their coach sections, even as the average American is growing larger. "These seats, in order to fit more of them in each plane, don't have the foam padding of yesteryear," says airline analyst George Hobica, founder of AirfareWatchdog, a travel site.
For all the carriers, the complimentary and paid food and beverage choices were marked below average by coach passengers. Most airlines also received low scores for their WiFi connectivity and in-flight entertainment options.
The most common check-in or on-ground problem reported by survey respondents was a flight delay—12 percent of the flights we asked about were delayed, with the median wait lasting 76 minutes.
Hawaiian Airlines and Alaska Airlines had the fewest flight holdups. Though Consumer Reports didn't have enough data to report median wait time for Hawaiian Airlines, for those airlines that we did, Alaska and Southwest Airlines had the shortest reported delay times.
Of the five airlines rated for first-class and business-class travel, Hawaiian and Alaska Airlines are among the highest rated carriers. Hawaiian Airlines was the only airline to receive top marks for legroom. Alaska Airlines received the highest score for pricing transparency during the booking process.
Though all five airlines receive higher overall satisfaction scores from first-class and business-class travelers, Delta landed in the middle of the pack. United and American Airlines are among the lowest rated, with average marks for seat comfort and below average scores for WiFi and in-flight entertainment.
Still, all five carriers received average or above average scores for staff service. And first-class and business-class passengers were generally more satisfied with their flight experience, compared with coach travelers—about what you'd expect given the extra amenities these carriers provide their higher-paying passengers.
How to Find the Best Fares
More travelers pick airlines based on convenience rather than cost, our survey found. But you would do well to shop around. "No single travel site or airline consistently offers the best deals in all cases," says William McGee, airline consultant for Consumers Union.
And if you can be flexible in your timing, you will improve your odds of finding a lower-cost ticket. Here are three tips for nabbing a cheaper airfare:
Shift your travel dates. About 60 percent of passengers said the main reason for choosing their carrier was it had a flight that best fit their schedule. But if you have some leeway, check to see how ticket prices would change if you fly a day or two earlier or later, or if you leave early in the morning or late at night.
Compare flights at more than one airport. Some 36 percent of passengers cited availability of flights out of their preferred airport as the key reason for their choice. If you live near more than one airport, however, you may be able to trim your costs by broadening your search.
A quick check of airfares from the New York City area to Los Angeles found a nonstop economy flight departing from JFK airport in the mid-morning was $412, while the least expensive flight, priced at $332, left from Newark Airport, also mid-morning.
Consider flying on a holiday. If you're flexible enough to fly on Christmas Eve or Christmas Day and return on New Year's Eve or New Year's Day, airfares can be 25 percent to 50 percent less.
Check Out Consumer Reports' Airline Buying Guide
Does air travel stress you out? On the "Consumer 101" TV show, Consumer Reports' expert Octavio Blanco explains to host Jack Rico what air travelers can do about airlines, airports, luggage, boarding, and fees.