When you shop through retailer links on our site, we may earn affiliate commissions. 100% of the fees we collect are used to support our nonprofit mission.
Learn more.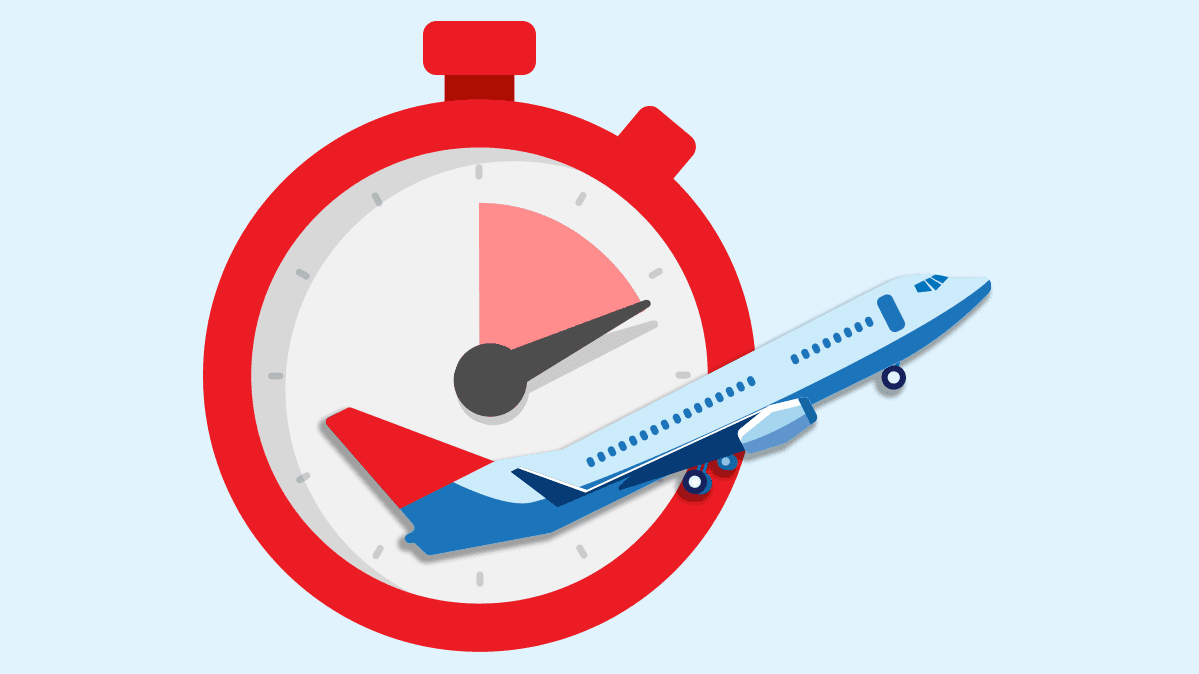 Pressure is growing on airlines to eliminate expiration dates on travel vouchers or to give refunds to people for flights they didn't take because of the COVID-19 pandemic.
On Monday, Sens. Richard Blumenthal, D-Conn., and Edward Markey, D-Mass., sent letters to 10 major U.S. airlines calling on them to make all pandemic-related flight credits, including those that have already expired, valid indefinitely or to provide cash refunds to travelers who want them. The senators asked for airlines to respond by May 28.
Consumers are entitled to a full refund only if an airline cancels a flight. If you choose not to take a trip, you are entitled only to a credit for a future flight. Amid uncertainty about the pandemic, many travelers decided on their own not to fly and have been issued billions of dollars in vouchers.
But those vouchers have use-by dates, and many were initially issued with one-year expiration deadlines. While a number of U.S. airlines have extended the dates by which they must be used, policies on when and how to use the vouchers vary widely across airlines, which is confusing to consumers.
If you're in that situation, see below for tips from Consumer Reports and other experts.
It's a hot-button issue for consumers. People filed almost 90,000 complaints about refunds last year with the Department of Transportation. That's an astonishing 57 times as many as in 2019, when there were 1,574 refund complaints.
More on traveling during the pandemic
In their letter to airline CEOs, Blumenthal and Markey said, "Americans need cash in their pockets to pay for food, housing, and prescriptions during this emergency. It is unconscionable that airlines are largely refusing to return customers' money even as the industry sits on more than $10 billion in unused travel credits.
While most airlines have eliminated change fees for travelers who want to rebook a flight, Consumer Reports, which last month sent letters to the 10 biggest U.S. airlines calling for extensions of credits till the end of 2022 or a refund option, has heard directly from thousands of frustrated consumers trying to use soon-to-expire vouchers or get their money back.
That includes Craig Evans of New York. When the pandemic hit last spring, he put off a family trip to Hawaii planned for last summer and was given $2,200 worth of vouchers. He originally planned to use them this April, but with the pandemic still raging he asked for a refund. He was told no, and now he has travel credits, some of which expire in August and some by January 2022. "While that may seem reasonable in normal times, it is not while we are still in the midst of a pandemic," Evans says.

"The airlines act like everything has been postponed," says William J. McGee, an aviation adviser for CR. "But many people still don't want to fly or no longer have a need to travel. The tickets were for weddings, graduations, and conferences that will never happen." And some are suffering financial hardship because of the recession, McGee says, and they just need the money.
Blumenthal and Markey said they are concerned that with the pandemic ongoing and expiration dates looming, consumers will lose their flight credits or travel before they feel safe just so they won't lose the money they spent.
Airlines for America, a trade group representing seven of the 10 largest U.S. airlines, says carriers have been flexible throughout the pandemic, issuing $12.84 billion in cash refunds last year, in addition to billions of dollars of travel credits. And even though air travel numbers have picked up, carriers are still in a precarious financial position. As of May 4th, carriers represented by Airlines for America have 40 percent fewer passengers and 32 percent fewer flights than pre-pandemic.
If you have a flight credit you're worried about losing, here are some steps you can take to try to get the airline to make good on it.
Go to the Source
Confirm the due date on your voucher. As the pandemic has gone on, many airlines have extended the expiration dates on vouchers to give flyers more leeway. But they haven't always told passengers directly about those changes, says Zach Griff, an analyst at The Points Guy, a travel advice website. So call your airline to see whether it has extended those voucher use-by deadlines. About half of airlines now offer them through the end of 2022.
Most recently, in late March, American Airlines and United Airlines extended use-by dates on vouchers with 12-month expirations to March 31, 2022. And earlier this week Delta, which now has one of the most flexible policies, extended its deadline until Dec. 31, 2022, on all tickets that would have expired this year or were purchased in 2021.
Mary Ann Carr, who lives in Washington state, was happy to find out that an Alaska Airlines ticket credit that she thought was set to expire is good until the end of the year, a change Alaska made in mid-January and posted on its website, though Carr never received a direct notice informing her about it. "No news of this till I called," Carr says.
Check your records. Voucher rules can be confusing and vary dramatically depending on when you bought your ticket and which airline you were flying on, according to McGee, who looked at the policies from the 10 biggest U.S. airlines. Some, for example, tie expiration of the voucher to the original date of travel, and others anchor it to when you canceled your reservation.
So instead of trying to decipher an airline's voucher policy, which can be hard to find online, review the email confirmation you got when you canceled the flight or the physical voucher if you got one. Then you'll be prepared with all the information you need when you contact your airline to find out your options.
Get Creative
Be flexible. Vouchers are issued as dollar amounts, not as replacement tickets for the same itinerary. So even if you're trying to book the same exact trip, you might have to pay more for it. If price is really important, you might have to be more flexible on dates or seating class for the voucher to cover the same flights.
Be aware that if you buy a ticket that's cheaper than the voucher amount, some but not all airlines will give you a credit for the difference. For example, on JetBlue if you rebook to a lower-price ticket, you'll get a credit good for 12 months. But United and Frontier are among the airlines that don't issue a credit or refund if the new itinerary costs less than the original booking.
Ask about other options. Most airlines offer vouchers only to the original flyer named on the ticket. But some might make an exception and allow you to transfer it to someone else.
You may also be able to turn the voucher into another type of credit the airline offers that is more flexible. On United, for example, you can ask to have your voucher converted to an electronic travel certificate, which can be used by other travelers, are good for two years, and have no restrictions on travel-by dates, Griff says.
Another option: If you're a member of an airline's loyalty program, you might be able to turn the voucher into frequent-flyer miles.
Be prepared. Travel volume is picking up, but the pandemic isn't over yet. If you have a ticket for a future trip and you're still uncertain about taking it, hold off canceling your flight and see whether the airline does it first, Griff advises. If it gets canceled, you shouldn't have trouble getting a cash refund if you insist on it.
Make Some Noise
Dispute the charges. Airlines must issue you a refund if they cancel a flight, according to Department of Transportation rules. But in many cases at the peak of the pandemic, they didn't cancel a flight until the last minute—after they had already issued vouchers to people who voluntarily decided not to travel, McGee says.
If you voluntarily cancel your flight first, even if the airline later cancels it, you might not be due a refund. But if you bought your ticket with a credit card, you can try disputing the charges. Under the Fair Credit Billing Act, you are entitled to your money back for goods and services that are not delivered. The Federal Trade Commission offers advice on how to dispute a charge.
Be persistent. As with any customer service problem, patience and persistence are key. Many flyers told CR that they had made multiple calls and sent numerous emails before successfully getting what they wanted, whether it was a refund or more time to use the voucher.

Use social media. Complaining on social media is often an effective strategy. Most large companies monitor sites like Facebook and Twitter and respond directly to complaints if their company is called out. You can also file a complaint with the DOT, which may take action if enough people report the problem. You can submit a complaint to the agency using this using this online form.