When you shop through retailer links on our site, we may earn affiliate commissions. 100% of the fees we collect are used to support our nonprofit mission.
Learn more.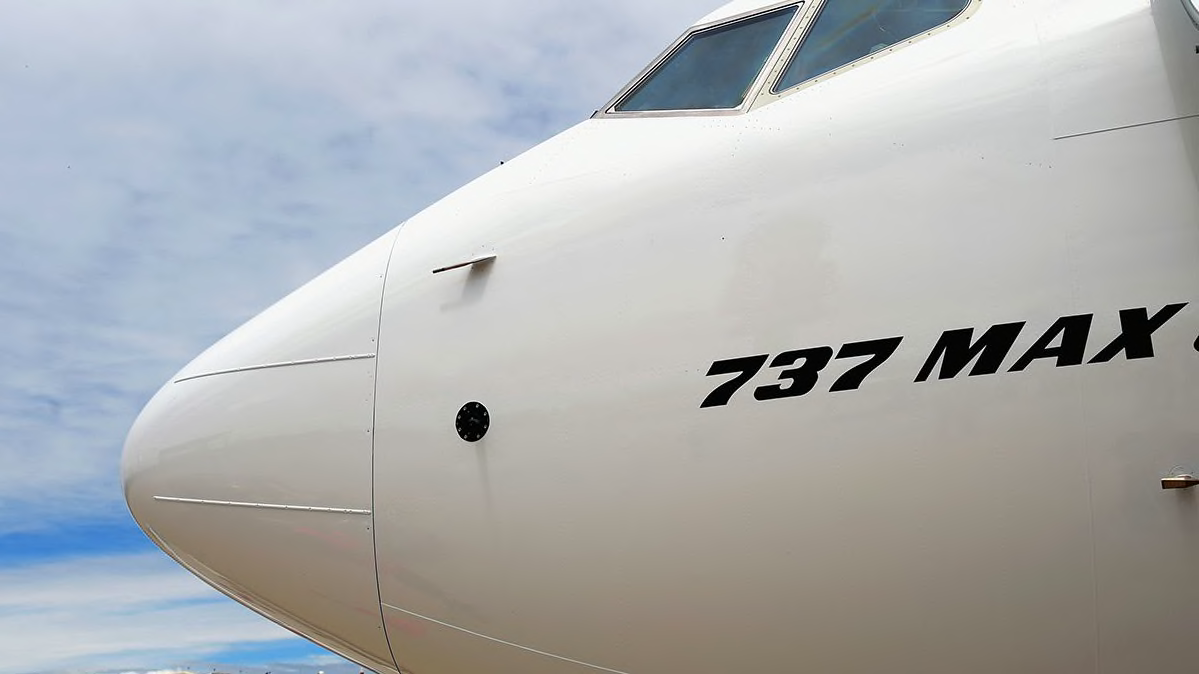 Update: President Trump on Wednesday grounded all Boeing 737 Max 8 and Max 9 airplanes "until further notice."
Trump said that the aircraft would be grounded until two recent crashes were investigated and a cause or causes determined. He delivered the order in remarks from the White House, saying that the "safety of the American people, and all people, is our paramount concern," according to mulitple media outlets.
The U.S. was the last major holdout in keeping the planes in service, with more than 30 nations already grounding the aircraft over safety concerns. Canada grounded the planes Wednesday morning.
The president's order was effective immediately.
Consumer Reports on Tuesday called for airlines to temporarily halt flights of the Boeing 737 MAX 8 jet pending a thorough safety investigation.
If the airlines won't ground the planes, CR says the Federal Aviation Administration should. CR's call for action on Tuesday comes after last weekend's air disaster in Ethiopia, the second with a Max 8 in six months.
But in a 6:10 p.m. update on Tuesday, the FAA reiterated that it wouldn't ground the planes, which has been done in other countries. The statement added that the agency would monitor the situation as it continued to analyze crash data.
"Thus far, our review shows no systemic performance issues and provides no basis to order grounding the aircraft," the agency said in the statement posted on its website. "Nor have other civil aviation authorities provided data to us that would warrant action."
Questions about the safety of the plane were circulating even before last weekend's crash, which killed all 157 onboard the almost new Ethiopian Airlines plane bound from Addis Ababa to Nairobi, Kenya. In October a new Lion Air 737 MAX 8 plunged into the sea shortly after taking off from Jakarta, Indonesia. All 189 onboard perished. The investigation into that crash has focused on software glitches that could have caused the pilots to lose control of the plane.
"Telling the public that the airplane is airworthy, as the FAA has done, without offering further explanation does far too little to relieve the uncertainty and fear created by these two tragedies," says William McGee, an aviation adviser for Consumer Reports.
Other consumer groups in the U.S., including Flyers Rights, and many members of Congress have also called on the FAA to take action. The European Union grounded the plane in its member countries, following similar bans in China, Mexico, Argentina, Singapore, and other countries.
More than 50 airlines fly 350 Max 8 jets. That includes two U.S. airlines, American and Southwest. United has 14,737 Max 9 jets, a different, larger version of the plane that's not included in the calls for grounding. Other airlines operating the 737 MAX 8 include Air Canada and Norwegian Air, the large budget airline that flies the plane on trans-Atlantic routes from the East Coast to Ireland and the U.K. Those planes are among the ones taken out of service.
"While the investigators continue their work, the government and airlines should put safety first," says McGee. "American and Southwest should have already temporarily halted flights of the Boeing 737 MAX 8 until they can fully determine that their aircraft, training, and operations are safe, and explain this to the public. Since they haven't, the FAA should."
Some airlines that operate the plane have issued statements to reassure customers. Southwest, for instance, said it "remain[s] confident in the safety and airworthiness of our entire fleet."
Brian Parrish, a spokesman for Southwest, told Consumer Reports that the airline has been fielding questions from customers about the Boeing 737 MAX 8. He said the customer-relations team was responding to the inquiries on an individual basis. Unlike most other carriers, Southwest doesn't charge fees to change a flight.
A Flyer's Dilemma
If you're already booked on a 737 MAX 8, switching flights may not be easy. Customers who want to avoid a particular aircraft may end up having to pay standard change fees, which, depending on the airline, can run as high as $200 per ticket.
"As of right now, no airline has yet to offer waivers for anyone booked on a 737 MAX," says Tracy Stewart, an airfare expert at airfarewatchdog.com. "Any skittish passengers hoping to change an existing reservation would be expected to cough up the applicable change fees along with any difference in the fare."
According to Jeffrey Miller, a travel law attorney and professor at Florida Atlantic University, travelers who want to steer clear of the MAX 8 may have few dependable options. "No travel insurance is going to cover that," he says. His advice: "Call the airline and try to negotiate. If you hit the right person, you may at least avoid having to pay a change fee. "
But how can you find out what kind of plane you're booked on, and what can you do if you prefer to make a change?
Although information about types of planes is generally available at the time of booking, it can be difficult to find, and most flyers don't pay attention in any case, says Stewart. If you can't remember what type of plane you're booked on for a future flight, refer to your reservation. You'll need your confirmation number to access it online.
Another option is to check a commercial flight-tracking application, such as flightaware.com or flightradar24. Airlines often abbreviate the plane identified; the codes designating the 737 MAX 8 aircraft might appear as 78M or B38M. The information should also come up in a reservation search if you click on the details or flight number.
One caveat: Airlines can—and often do—make aircraft swaps due to delays, maintenance, or other reasons. So you might not know for certain what plane you'll actually be on until closer to your departure time. Keep in mind that because the 737 MAX is so new, it accounts for a small percentage of the overall domestic airline fleet. American Airlines, for example, has 24 MAX 8 jets operating some 90 flights a day out of a fleet of more than 900 planes.
Southwest is the largest operator of the MAX 8 model in the news, with 34 in service and dozens more on order. But that's a fraction of the 750 jets in its fleet.
Consumers should remember that flying commercially is incredibly safe. To put the 737 MAX 8 crisis in perspective, Joe Brancatelli, who runs Joe Sent Me, a website for business travelers, says: "On an average week, about 8,500 flights have been operated with the Boeing 737 MAX 8 without incident. That number, however, will drop substantially as about half of the 300 or so aircraft have now been grounded as a result of the Ethiopian Airlines crash."