When you shop through retailer links on our site, we may earn affiliate commissions. 100% of the fees we collect are used to support our nonprofit mission.
Learn more.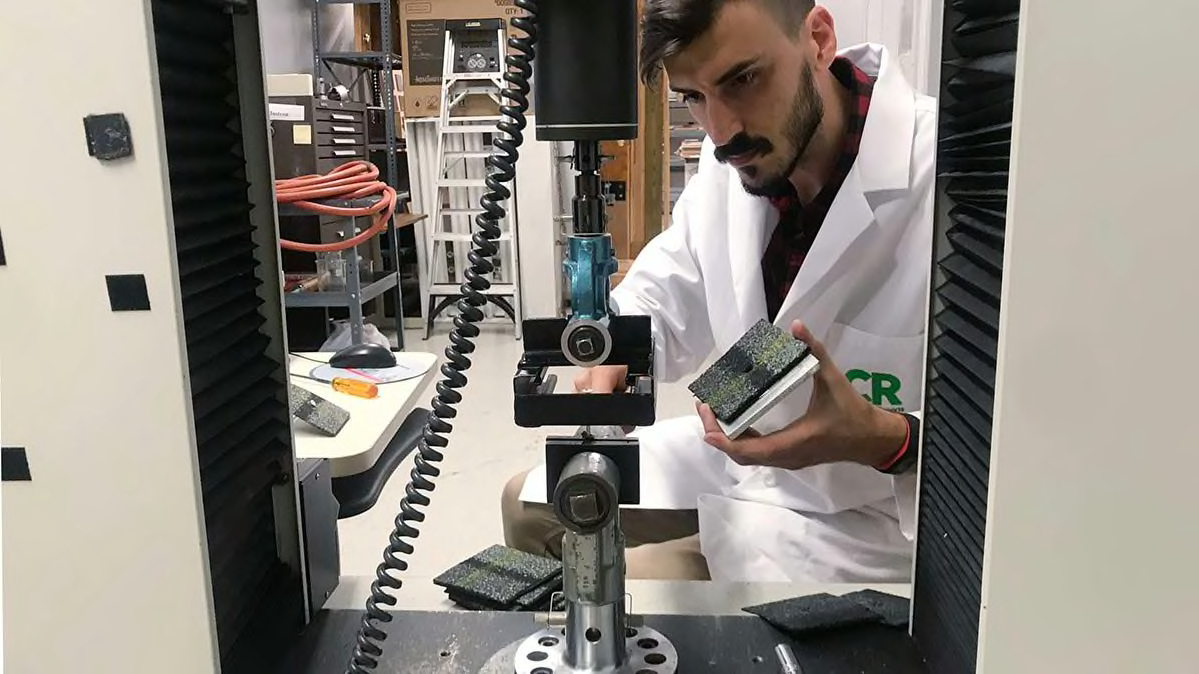 Consumer Reports just finished its first comprehensive review of asphalt roofing shingles in more than a decade, and found that the best of the batch are more than twice as strong as the competition.
For CR's roofing tests, we focus strictly on asphalt roofing shingles because they're by far the most common choice for roofs. Asphalt shingles are easy to install, last anywhere from 10 to 50 years depending on the type, and are less expensive than other roofing materials, such as slate, tile, and metal.
The three types of asphalt shingles we test are: 3-tab, architectural/laminated, and multilayered architectural. The most common type are 3-tab shingles. These single-layer shingles are typically rated for winds up to only 60 mph and moderate impact from flying debris or hail. Architectural/laminated shingles have several layers and can withstand stronger winds and weather than 3-tabs. And multilayered architectural shingles are the toughest of the bunch, with some lines rated for winds of up to 110 mph.
"When you see these shingles up close, it's easy to see how some of the thicker, multilayered shingles fare better than standard 3-tab shingles," says Misha Kollontai, CR's test engineer in charge of roofing. "In some cases the material is so thick you're getting more than triple the protection you'd get from standard shingles."
How CR Tests Roofing Shingles
Our roofing tests focus on a shingle's strength and how well it maintains its appearance over time. We apply force to the shingles by using a calibrated machine, called an Instron, that applies force, replicating everything from ferocious winds to fallen tree limbs.
We test the thickest part of each single, which is where the largest number of layers overlap. And we also test the thinnest parts—typically near the edges—where there's often only one layer of material, because these are the weak spots that can lead to loose or cracked shingles, and eventually, leaks. We also drop 5-pound weights from various heights, to simulate heavy hail, and see which shingles bend, dent, or crack from the impact. To see how the shingles stand up over time to sun and rain, we use a machine that exposes them to 500 hours' worth of UV light that's as bright as the midday sun and water sprays that mimic strong rain.
Below, CR members with digital access can read ratings and reviews of three top-performing shingles from our tests. Check our latest roofing ratings for detailed results for 16 different lines of asphalt roofing shingles. For information on roofing materials and installation, see our Roofing Buying Guide.
A Note on Shingle Pricing
While home centers price roofing by the bundle, the square footage a bundle covers will differ by model. In our ratings we list prices per "square"—an industry term that denotes a 10x10-foot area, or 100 square feet. This allows you to make direct price comparisons across models.
Roofing 101
Neglecting your roof can be a costly mistake. On the "Consumer 101" TV show, Consumer Reports expert Misha Kollontai explains to host Jack Rico how CR tests roofing and what to look for when replacing shingles.