When you shop through retailer links on our site, we may earn affiliate commissions. 100% of the fees we collect are used to support our nonprofit mission.
Learn more.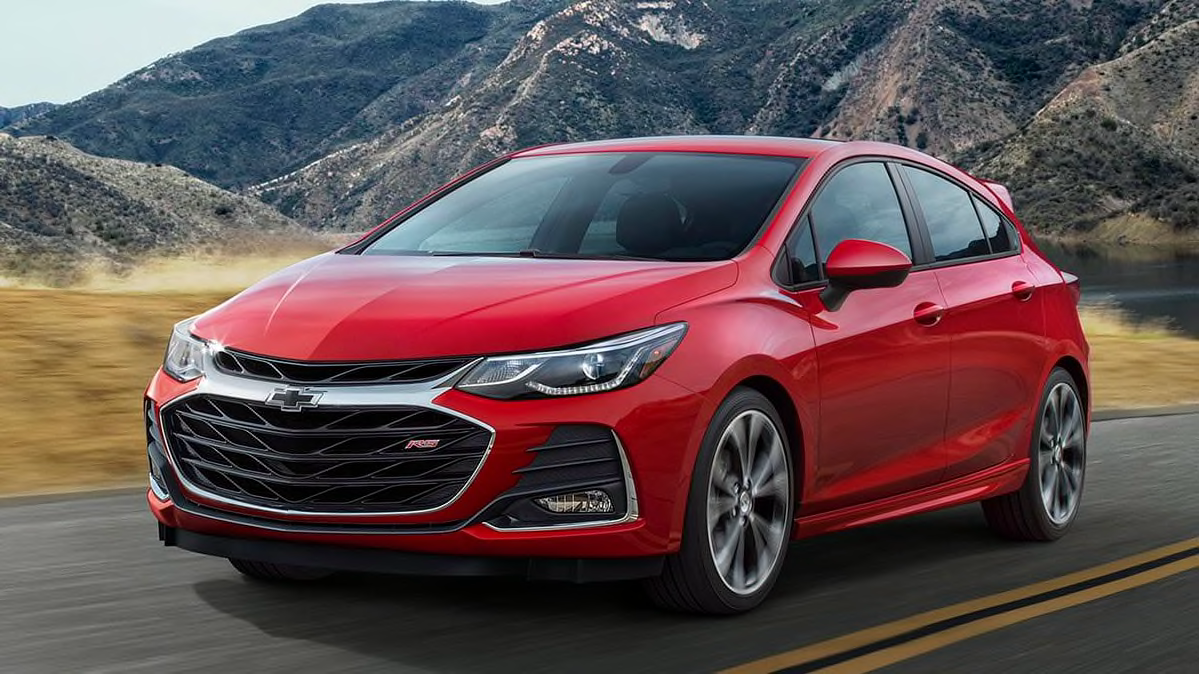 General Motors vehicles with forward collision warning (FCW) and automatic emergency braking (AEB) saw a big drop in police-reported front-to-rear crashes when compared with the same cars without those systems, according to a new report by the Insurance Institute for Highway Safety (IIHS).

Those crashes dropped 43 percent, the IIHS found, and injuries in the same type of crashes fell 64 percent.
FCW technology provides a visual, audible, and/or tactile alert to warn the driver of an impending collision with a car or object directly in its path. If a car equipped with AEB senses a potential collision and drivers don't react in time, it starts braking for them.
These findings were in line with previous findings by the IIHS. In earlier studies involving Acura, Fiat Chrysler, Honda, Mercedes-Benz, Subaru and Volvo vehicles, it found that the combination of FCW and AEB reduced front-to-rear crash rates by 50 percent for all crashes, and 56 percent for the same crashes with injuries.
"Results such as these are among the reasons Consumer Reports advocates for these systems to be standard in all new cars," says Jake Fisher, director of auto testing. "We know that more vehicles each year are getting them, but more crashes could be prevented if automakers stepped up the pace."
The larger reduction in injuries shows that although this technology might not avoid every crash, it certainly helps to reduce their severity, Fisher said.
IIHS looked at 2013-15 Buick, Cadillac, Chevrolet, and GMC vehicles. GM provided vehicle identification numbers (VINs) to the safety organization for vehicles with and without FCW and AEB.
"The evidence has been mounting that front crash prevention works, and it works even better when it doesn't solely rely on a response from the driver," said Jessica Cicchino, IIHS vice president for research and author of both studies, in a statement.
Crash data involving those VINs came from the police in 23 states. The reports noted the point of impact, allowing Cicchino to focus on front-to-rear crashes. Using data from the Highway Loss Data Institute (HLDI), Cicchino calculated the rates of these crashes per insured vehicle year. HLDI data was used to control for factors that might have affected crash rates, including driver characteristics. GM information on the presence of other crash avoidance features was used to control for advanced headlight features, which could affect the likelihood of rear-ending another vehicle in the dark, the IIHS said.
Tom Wilkinson, a GM spokesman, said in an email to CR that the results show what happens as new technologies gain traction. "With other safety technologies (seat belts, antilock brakes, electronic stability control, airbags, etc.), as the industry as a whole gained more experience and shared this experience, the performance of the systems got better," Wilkinson wrote. "I can't imagine that forward automatic braking will be any different."
Twenty automakers, including GM, have agreed to make AEB standard on almost all new passenger vehicles by September 2022. Those automakers represent more than 99 percent of the U.S. new-car market.
GM continues to expand the availability of automatic emergency braking, Wilkinson says. For the 2019 model year, more than 70 percent of its light-duty models offer forward AEB.
"These life-saving systems should be standard on every new vehicle that's sold—and it should happen without delay," says William Wallace, senior policy analyst for Consumer Reports. "We urge all manufacturers to agree to the principle of 'Safety for All': If there's a proven safety feature, it should be on all new cars. Consumers shouldn't be forced to wait years or pay extra for safety technologies."
See CR's complete list of cars with advanced safety systems.
Avoidance Maneuver Testing
How important is car handling when it comes to emergency maneuvering? 'Consumer 101' TV show host, Jack Rico, joins Consumer Reports' experts at the test track to find out.